Arts in April Events in Downtown Winter Garden
April 5, 2023
Celebrate Arts in April with a variety of community events for all ages to explore and create art in conjunction with World Art Day. From kids art sessions at the Winter Garden Farmers Market and Best of Show art exhibitions, to an Urban Sketchers competition, an Arts in April Light Show, and much more, there are a variety of free events throughout the month to express your creative side or appreciate the artistic talent of others. Plus, there is a ticketed Art Night VIP immersive art experience that serves as a fundraiser to support local art initiatives.
Kids Art Sessions at the Farmers Market
Kids ages 4 – 12 can create fun art projects at the Winter Garden Farmers Market on select Saturdays in April. Led by certified art instructor Lenore Eastham, stop by to paint watercolor flowers on April 8, create wooden medallions on April 15, and make a recycled art project for Earth Day on April 22. All art sessions are free and will be held 9 am-12 pm at the art tent at Parking Garage Plaza, 160 S. Boyd St.
Best of Show Art Exhibitions Display Local Adult and High School Talent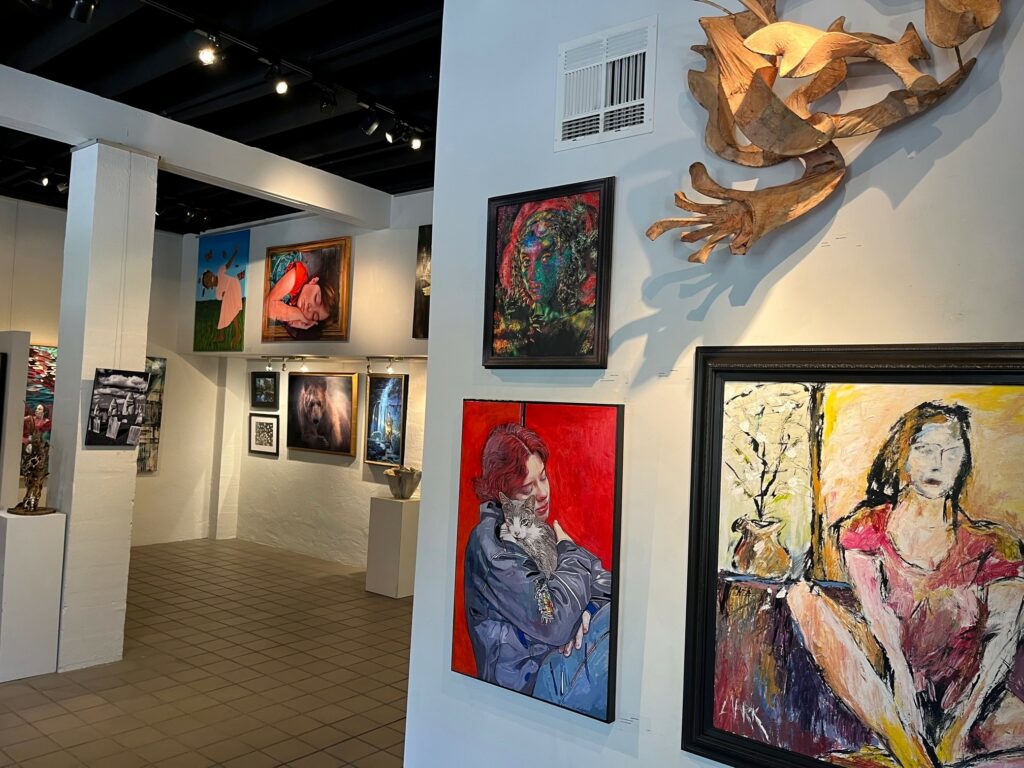 In conjunction with Arts in April, there are two Best of Show exhibitions that showcase local talent. The Top Choice Annual Awards Show at SOBO Art Gallery (127 S. Boyd St.) presents 70+ pieces of topnotch 2D and 3D artwork. The exhibit is available for viewing April 1 – May 27 during operating hours. There is an abundance of local youth talent with 19 schools entering the High School Annual Awards Show. Visit the Art in Public Places Gallery at Winter Garden City Hall (300 W. Plant St.) April 3 – May 31, during operating hours, to see the 32 entries selected. Admission to the galleries is always free.
Urban Sketchers Competition & En Plein Air Event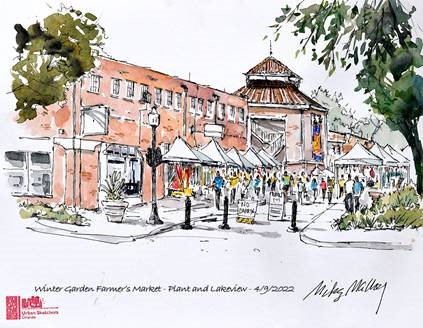 You will find artists sketching your favorite landscapes of historic downtown on Saturday, April 15, for the Urban Sketchers Competition and En Plein Air event. Come watch these illustrations come to life at the Winter Garden Farmers Market and throughout downtown. Sketchers are welcome to participate in this free contest to earn prizes.
Arts in April Light Show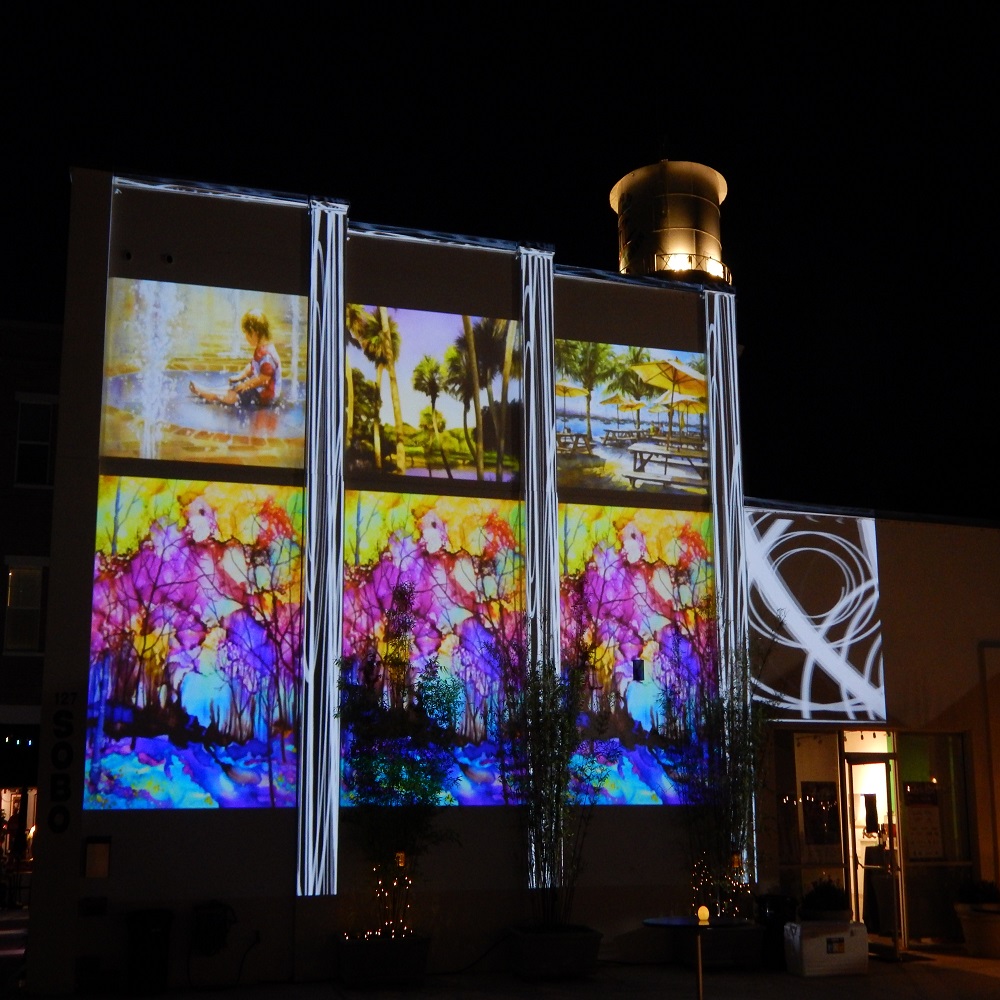 Artists' works will be illuminated on the façade of SOBO Art Gallery (127 S. Boyd St.) at this stunning immersive art experience on Saturday, April 29, 8:30–9:30 pm. Stroll by to enjoy the beautiful display powered by projection mapping.
Art Night VIP
Immerse yourself in the arts on this special night that grants VIP access to select venues throughout downtown as well as complimentary beverages and light appetizers, live entertainment, curated art exhibits, and a live and silent auction.
The evening kicks off at the Winter Garden City Hall with an opening toast, wine & cheese, live music, and the High School Top Choice Annual Awards Show. Next, stroll to nearby Butterfly Sculpture Park to be amazed by live artists and music, light refreshments, and select cocktails. Next up is SOBO Art Gallery for a live and silent auction as well as the Top Choice Annual Awards Show. The evening caps off at Pilars Loft & Roper Building for an outdoor Pop Art Exhibition, live music, Pilars Loft Participation Painting & Drawing, and craft cocktails.
Individual tickets are $75. Ticket price includes a complimentary $35 annual membership to the Winter Garden Art Association, which provides benefits throughout the year. Sponsorship packages, which include complimentary tickets, are also available. The event is a fundraiser to benefit the Winter Garden Art Association, a 501c3 non-profit association dedicated to expanding public access to art.
Live Entertainment & Cultural Arts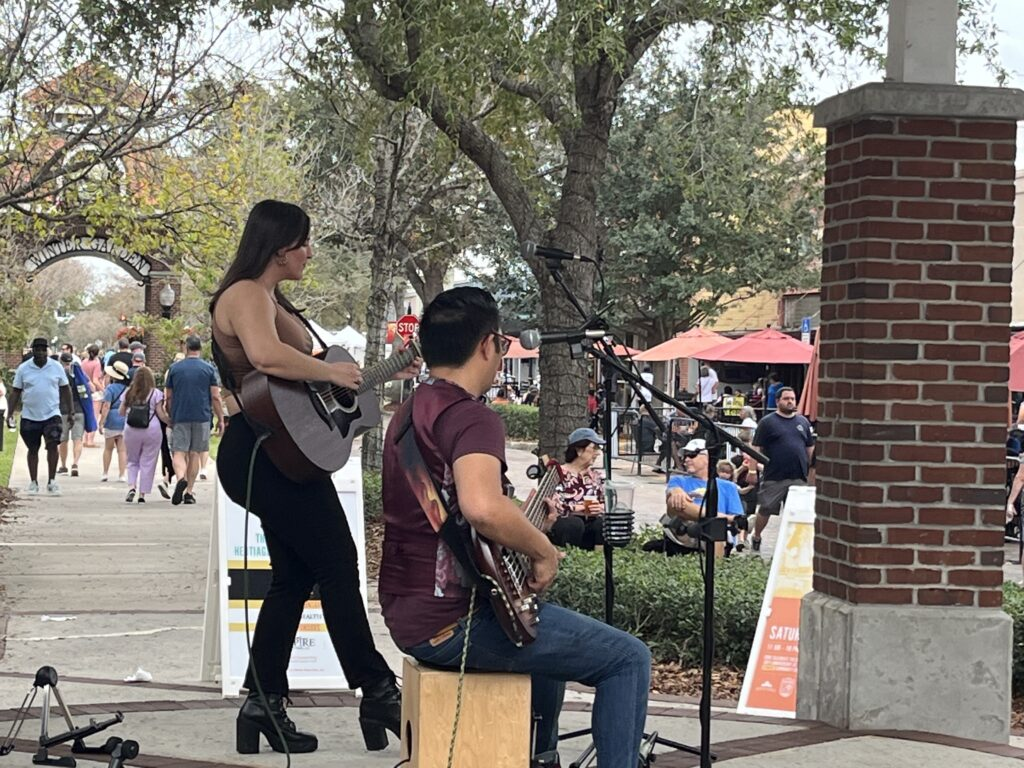 Enjoy the musical arts with special performances at Fridays on the Plaza each week, 7-9 pm, in the heart of downtown at Centennial Plaza. Special guests are the Sound Traveler Band on April 7, Bird Dog Bobby on April 14, Amanda & Steve Music on April 21, and The Lynne Gibson Project on April 28. Enjoy the tunes as you stroll by, dine at nearby outdoor patios, or bring a chair for a front row seat.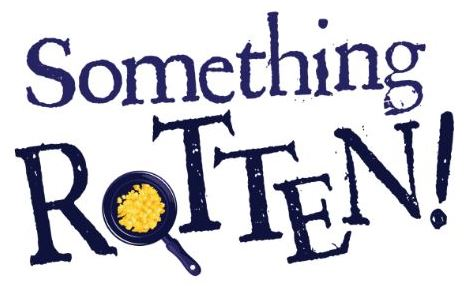 Catch live theater performances in downtown Winter Garden with Something Rotten!, April 21 – May 21, at the historic Garden Theatre (160 W. Plant St.).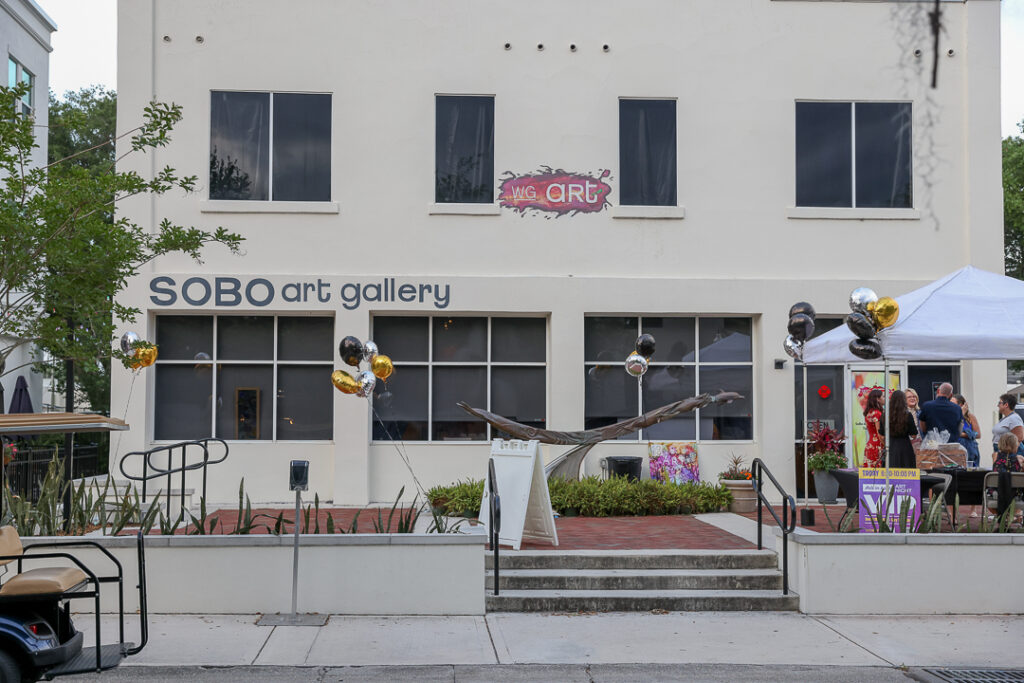 Celebrate Arts in April by visiting the cultural museums right in downtown where admission is always free. Stop in to see the current exhibits at the Winter Garden Heritage Museum (1 N. Main St.) and the Central Florida Railroad Museum (101 S. Boyd St.). Winter Garden is fortunate to have its own art gallery, the SOBO Art Gallery (127 S. Boyd St.) operated by the Winter Garden Art Association (WGAA), providing free admission to rotating art exhibitions year round, as well as offering a variety of art classes and programs for both adults and youth.
Arts in April is an annual initiative hosted by the Winter Garden Art Association, in conjunction with the City of Winter Garden, to celebrate the arts and create awareness of local art and culture venues. Click here for additional Arts in April details and event schedule.