Winter Garden Farmers Market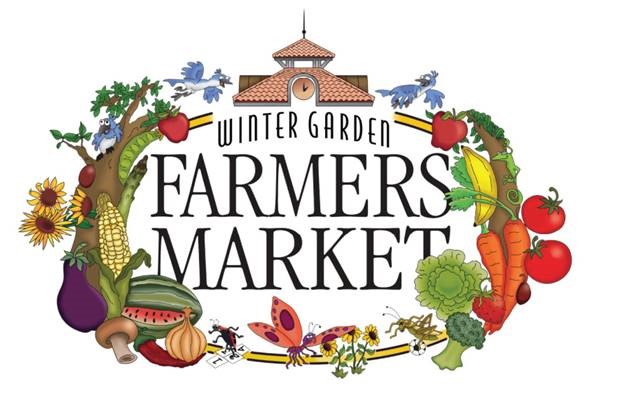 Every Saturday: 8:00 am – 1:00 pm
Downtown Pavilion, 104 S. Lakeview Avenue
Leashed Dogs & Cats Welcome
The award-winning WINTER GARDEN FARMERS MARKET takes place EVERY SATURDAY year-round from 8:00 am to 1:00 pm. The market is held at the Downtown Pavilion, 104 S. Lakeview Avenue.
More than 100 vendors participate weekly at the Winter Garden Farmers Market selling a wide variety of items such as:

Since launching in 2008, the Winter Garden Farmers Market serves as a convenient weekly option to shop locally and sustainability, while providing a communal meeting place to gather. More than 3,500 visitors attend the market weekly.
American Farmland Trust has repeatedly voted the Winter Garden Farmers Market as the Best Farmers Market in the State of Florida and in the USA!
PARKING – Always Free
A convenient three-level parking garage (160 S. Boyd Street) is located adjacent to the Winter Garden Farmers Market, with market booths welcoming visitors as soon as they walk out of the garage. Parking is also available in designated spots along West Plant Street and at the City's 117-space parking lot at 37 N. Boyd Street.
Parking is always FREE in downtown Winter Garden!
EBT/SNAP Benefits Accepted at the Market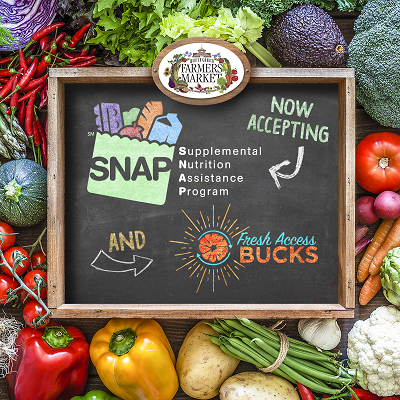 The Winter Garden Farmers Market accepts EBT/SNAP for eligible items at the market, helping to provide nutrition benefits to supplement the food budgets of those in need.
In addition, the Farmacy produce vendor accepts Fresh Access Bucks.
Visit the EBT/SNAP tent at the entrance of the Pavilion before shopping for details and to redeem benefits.
LIVE MUSIC & ENTERTAINMENT
Each week, live music (9:00 am – 1:00 pm) fills the market air! Sing along to or dance to the live performance in the center of the market – it is a fun atmosphere for all.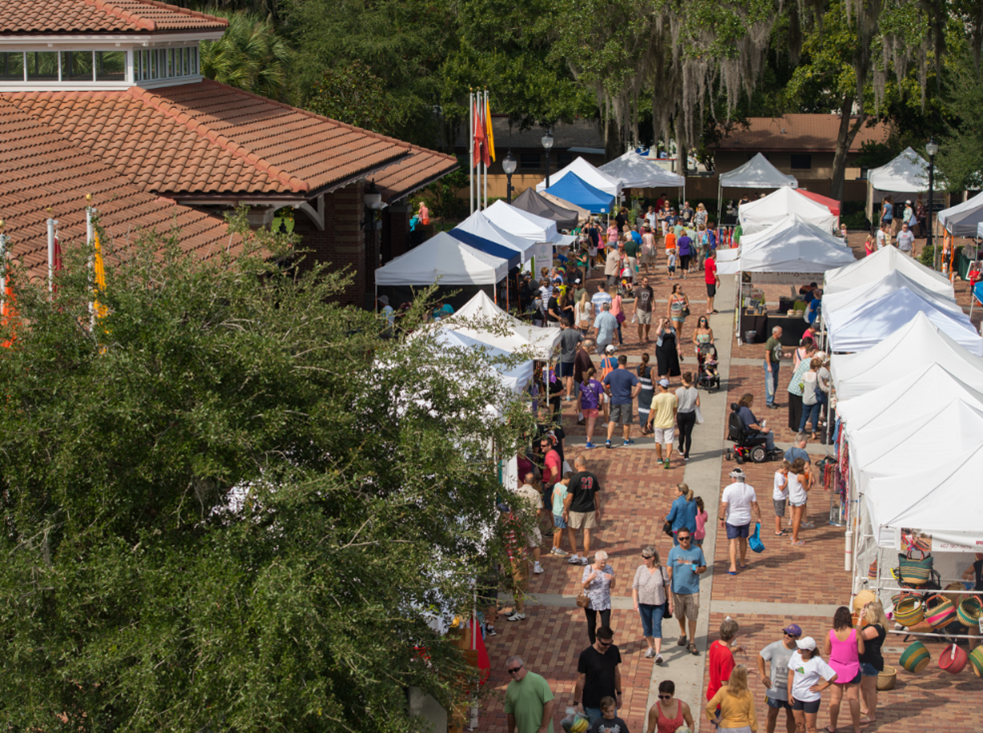 SPECIAL EVENTS AT THE MARKET
On select dates throughout the year, the Farmers Market hosts FREE special event programming. On these dates, visitors can also enjoy a kids' arts and crafts station (in front of the Parking Garage Plaza on Tremaine St.), live music, and more! Special event activities take place 9:00 am – 12:00 pm.
PET POLICY
Well-behaved dogs and cats are welcome at the Winter Garden Farmers Market and must be leashed AT ALL TIMES and monitored closely to owner so as to not interfere with market operations and as a safety courtesy to the public. (Ord. No. 12-23, § 1, 5-24-12). Pet Policy
LOTS TO DO IN HISTORIC DOWNTOWN – Make a Day of It!
With all there is to do in historic downtown Winter Garden, extend your outing beyond the Farmers Market to enjoy the quant boutiques, shops, restaurants, bakeries, coffee cafes, museums, and an art gallery that surround the market.
Right next to the market, kids will enjoy splashing in the Downtown Interactive Fountain and bring a blanket for a picnic at the adjacent Butterfly Sculpture Park to snack on your market treats.
Accolades