Celebrate Hispanic Heritage Month
September 13, 2021
Hispanic Heritage Month is observed annually from September 15 to October 15. It initially started with a one-week commemoration in 1968 to honor the independence days of several Latin countries, which turned into a month-long celebration by President Ronald Reagan in 1988. It is a time to appreciate and celebrate the colorful cultures, rich histories, traditions, and contributions of the Hispanic and Latino communities. A number of activities in Winter Garden provide the opportunity to commemorate the holiday through music, dance, art, food, theatre, and literature.
MUSICAL ENTERTAINMENT
To kick off Hispanic Heritage Month, you will find entertainment in several locations, including authentic flamenco at the Farmers Market and special programming for Fridays on the Plaza.
Fridays on the Plaza
Fridays on the Plaza are held weekly at picturesque Centennial Plaza conveniently located in the center of Downtown Winter Garden. Grab an outdoor bench or swing, dine at surrounding patios, or bring your own chair to enjoy the sounds of Hispanic and Latino music for two upcoming performances.
Flamenco Live Music on the Plaza
Spanish flamenco artist Don Soledad will perform energetic and engaging music to delight the audience. Don Soledad has composed and recorded two original albums and most recently won 1st place in the "Best Musician" category at Orlando's "FusionFest 2020."
September 17, 7:00 – 9:00 p.m.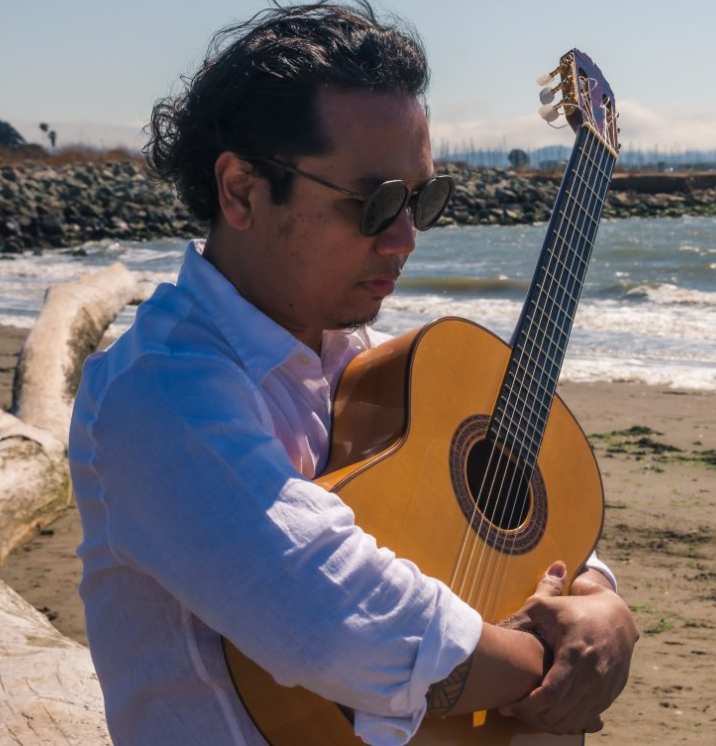 Mariachi Live Music on the Plaza
Mariachi Internacional Tapatio Band will serenade the audience as this four-piece Mexican musical ensemble performs authentic mariachi music.
September 24, 7:00 – 9:00 p.m.
Flamenco live music at the Winter Garden Farmers Market
Flamenco live music with Jessica Pacheco will fill the market air. Classical Spanish, Traditional Flamenco, and Gipsy Rumba music combined into one high-energy show. Feel free to bring a chair for a front row seat to enjoy this lively music.
Saturday, September 25
11:00 am – 12:00 pm
Downtown Pavilion, 104 S. Lakeview Avenue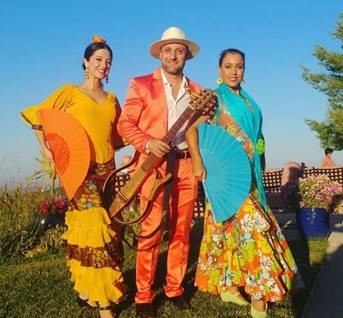 ART
Create Día de los Muertos Art at the Winter Garden Farmers Market
Saturday, September 18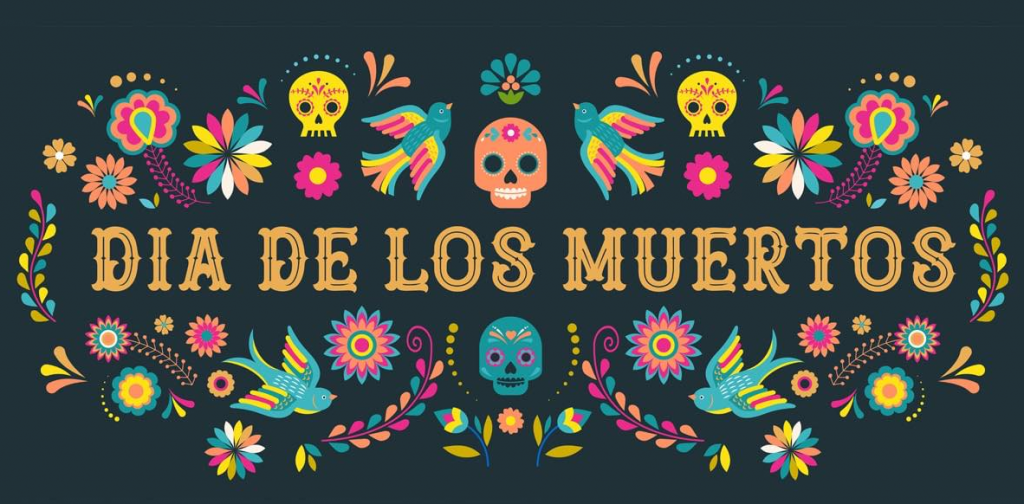 SOBO Art Gallery/Winter Garden Art Association will host this class that is open to all ages!
Visit their table at the Farmers Market to create Día de los Muertos artwork to start the Hispanic Heritage Month celebration!
9:00 am – 12:00 pm
Winter Garden Farmers Market is at the Downtown Pavilion, 104 S. Lakeview Avenue
This is a free event.
Create Hispanic Inspired Art at SOBO Art Gallery & Studio
Saturday, September 25
Celebrate Hispanic Heritage Month by creating your own Hispanic Inspired art. Selected pieces may be chosen to be displayed at a popular local Mexican restaurant!
Classes are open to ALL AGES – Adults and Kids are Welcome! (1st grade and younger must be accompanied by an adult)
9:00 am -10:00 am Mexican Bark Painting ……….  $15. Materials included
10:15 am -11:15 am Pottery Painting……………….  $20.Materials included
11:30 am -12:30 pm Foil Art ……………………………..$15. Materials included
SOBO Art Gallery & Studio 127 S. Boyd Street
For more information, call 407-347-7996 or register at www.wgart.org/kids.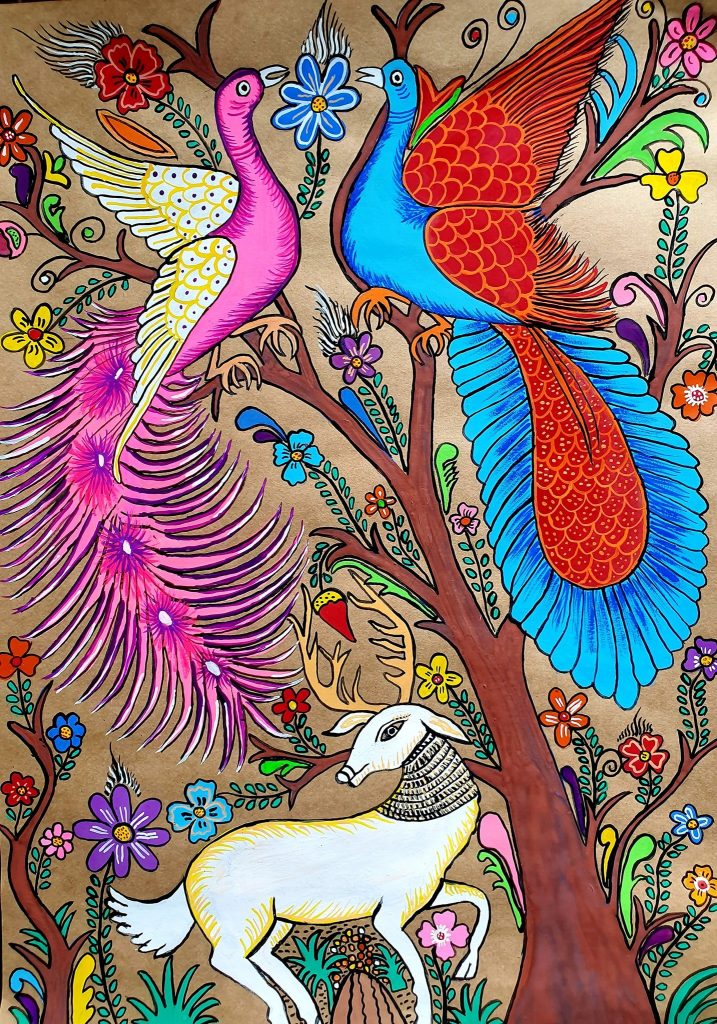 Art Exhibits at Downtown Shops & Restaurants
As part of the month's celebration, Hispanic-inspired art is on display at several downtown shops and restaurants. Stop by to see these talented works of art during respective operating hours through October 7. Artwork is available for purchase.
GARDEN THEATRE, 160 W. Plant Street
Art by Raul Gomez
THE SACRED OLIVE, 125 W. Plant Street
Art by Raul Gomez
URBAN FLATS, 132 W. Plant Street
Art by Raul Gomez
SOBO ART GALLERY, 127 S. Boyd Street
Art by Jose Sanchez
Art by Joe Warren
CITY HALL, 300 W Plant St.
Art by Daxel Lopez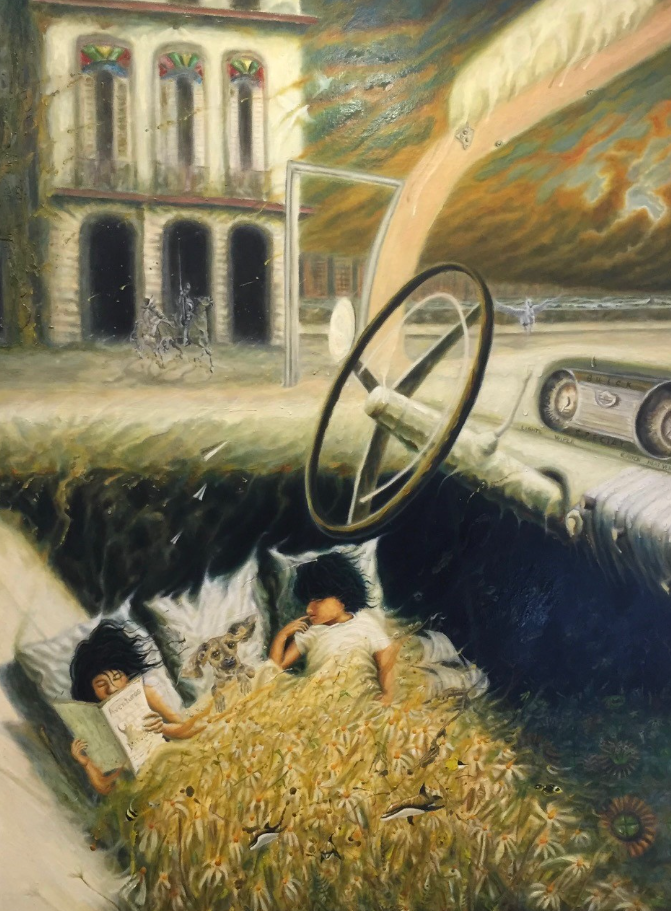 THEATRE
Man of La Mancha at the Garden Theatre – showing now through September 19.
The fences fall away as playwright Miguel de Cervantes transforms into the legendary hero Don Quixote in order to save his life's work by lifting and humanizing his fellow detainees through the art of storytelling. This bold reimagining of Don Quixote's quest — a glorious affirmation of the resilience of the human spirit — dares everyone to dream "The Impossible Dream" and search for the good in each one of us.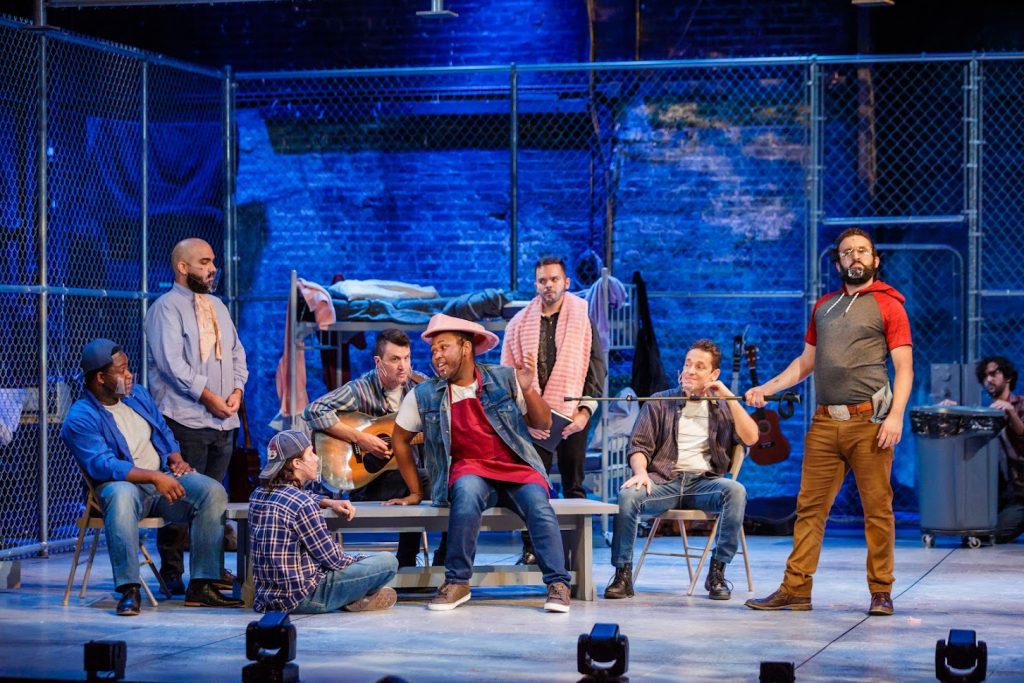 LOCAL DINING
Winter Garden is fortunate to boast a large selection of Hispanic- and Latin-owned and operated restaurants specializing in authentic Hispanic and Latino cuisine. Dining at these restaurants is a great way to observe this national holiday while supporting the locals.
Sampling of Hispanic- & Latino-Owned Restaurants in Winter Garden:
Ceviche Mix – in Plant Street Market (426 W. Plant St.)
El Alacran – 32 E. Cypress St.
El Rey De La Papa Y La Paisa – 1021 S. Dillard St.
El Sabor De La Vida – 12475 W. Colonial Dr.
Empanada & Co. – in Plant Street Market (426 W. Plant St.)
Fruita Mix Mexican Kitchen – 15493 Stoneybrook West Pkwy,
Hunger Street Tacos – in Plant Street Market (426 W. Plant St.),
Paleteria Original Handcrafted Popsicles – in Plant Street Market (426 W. Plant St.)
Panaderia Mexicana Cardenas – – 1165 E. Plant St., Suite 1
Sabor a Mexico/Just Tacos — 1165 E. Plant St.
San Jose's Original Mexican Restaurant – 16112 Marsh Rd.
Servando's – 14107 W. Colonial Dr.
Taco Norteno – 12793 W. Colonial Dr.
Tres Amigos Grill – 1025 S. Dillard St. (also at Winter Garden Farmers Market)
WINTER GARDEN FARMERS MARKET
Conveniently clustered together in a corner of the Farmers Market adjacent to the lawn area, you will find a variety of Hispanic- and Latino-related food and drinks. In addition, a number of Hispanic-owned vendors offering popular merchandise can be found throughout the market.
Visit weekly to find a vast array of native freshly prepared delicacies such as baked empanadas, paella, arepas, guacamole, salsas, mojo dressing, desserts, as well as artisan jewelry, pottery, hats, and more.
Sampling of vendors that set up shop each week:
FOOD & BEVERAGE:
Cowamel — gourmet dulce de leche
Gran Arepa — fried sweet corn cakes
La Combi — baked empanadas
Mango Kings — fresh coconut, pineapple, and mango flavored drinks and smoothies
Oh My Guac, — freshly-made guacamole, salsas, and ceviche
Paellas Madrilenas – gourmet Spanish cooking
Saboreo – Puerto Rico artisan gourmet dressings
Sweet Ada Dessert – soft, creamy layered cakes
Tres Amigos Salsa – freshly-made salsas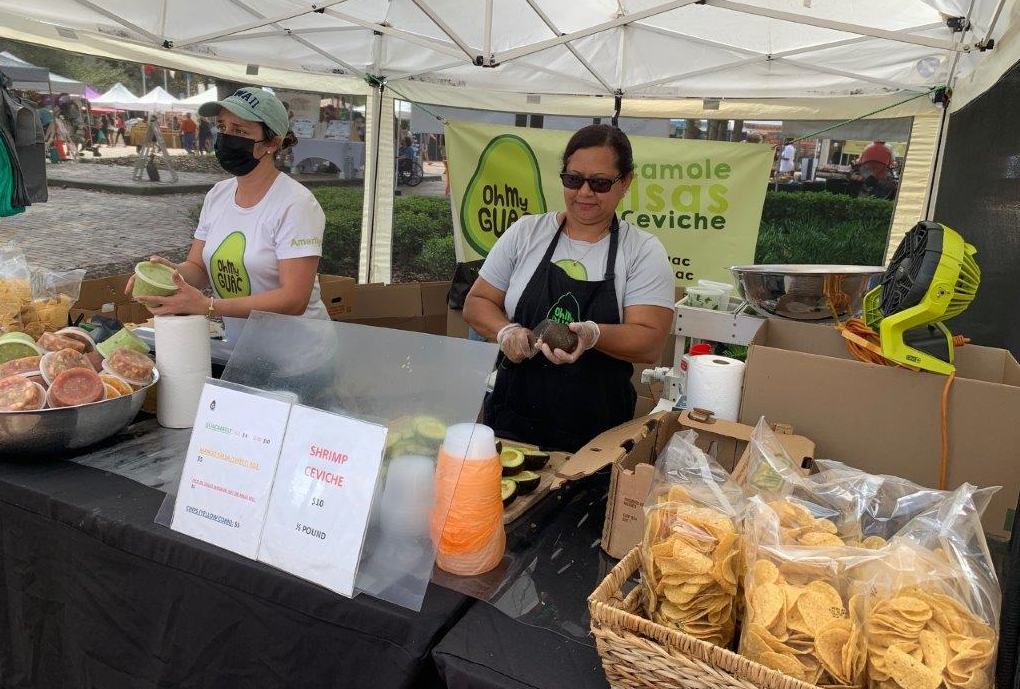 MERCHANDISE:
Bloom Hats – selection of hats including straw and fedoras
Crafts Hands – specialty-make jewelry from authentic metals and stones
Diverso – art jewelry by Diana Vera
Fabu Pottery – handcrafted pottery by Fabian Pesci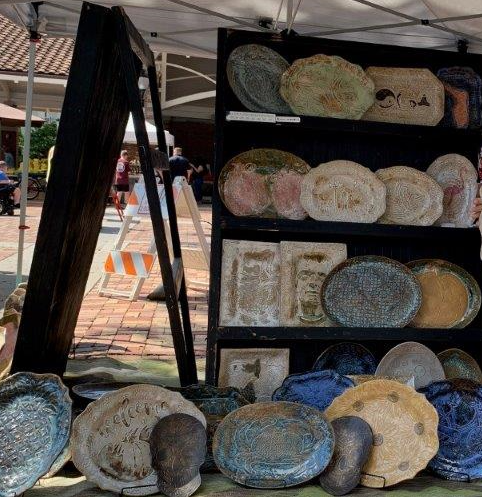 Every Saturday, 8:00 am – 1:00 pm
Downtown Pavilion, 104 S. Lakeview Avenue
WINTER GARDEN LIBRARY EVENTS
The local public library has a number of virtual events planned for children and families to enjoy while learning and exploring the Hispanic heritage.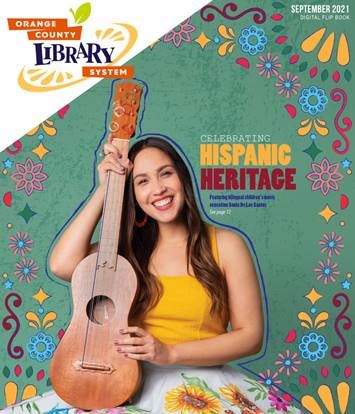 Virtual Event: Hispanic Heritage Livestream – Featuring Musician Sonia De Los Santos
Saturday, September 18 at 4:00 pm (This event occurs online through Facebook and YouTube premiere)
Bilingual children's music sensation Sonia De Los Santos shares her joyful songs about nature, everyday life, and her own Mexican heritage and immigration to the U.S. Recommended for families.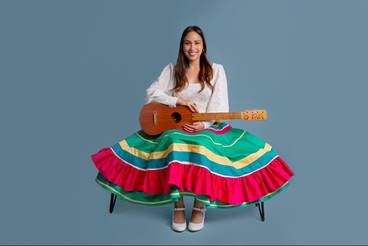 Virtual Event: Mexican Folk Art
Monday, September 20 at 6:00 p.m.
Celebrate Hispanic Heritage Month by creating your own craft honoring Mexican folk art.
Recommended for ages 9-12. Registration Required.
Jenny Torres Sanchez
Virtual Event: Meet the Authors
Thursday, September 23 at 7:00 p.m.
Celebrate with this author panel featuring authors Jenny Torres Sanchez, Priscilla Oliveras, Alexandra Alessandri, Angel Luis Colón, and Adrianna Cuevas. Moderated by Carmen of Tomes & Textiles. This is a Virtual Event hosted on Facebook/YouTube Live. Registration is not required to attend, but you'll receive a reminder email if you register.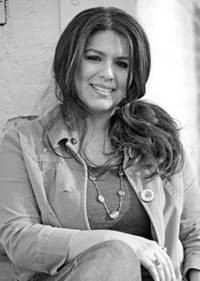 For more Orange County Library Hispanic Heritage Month events, visit their website.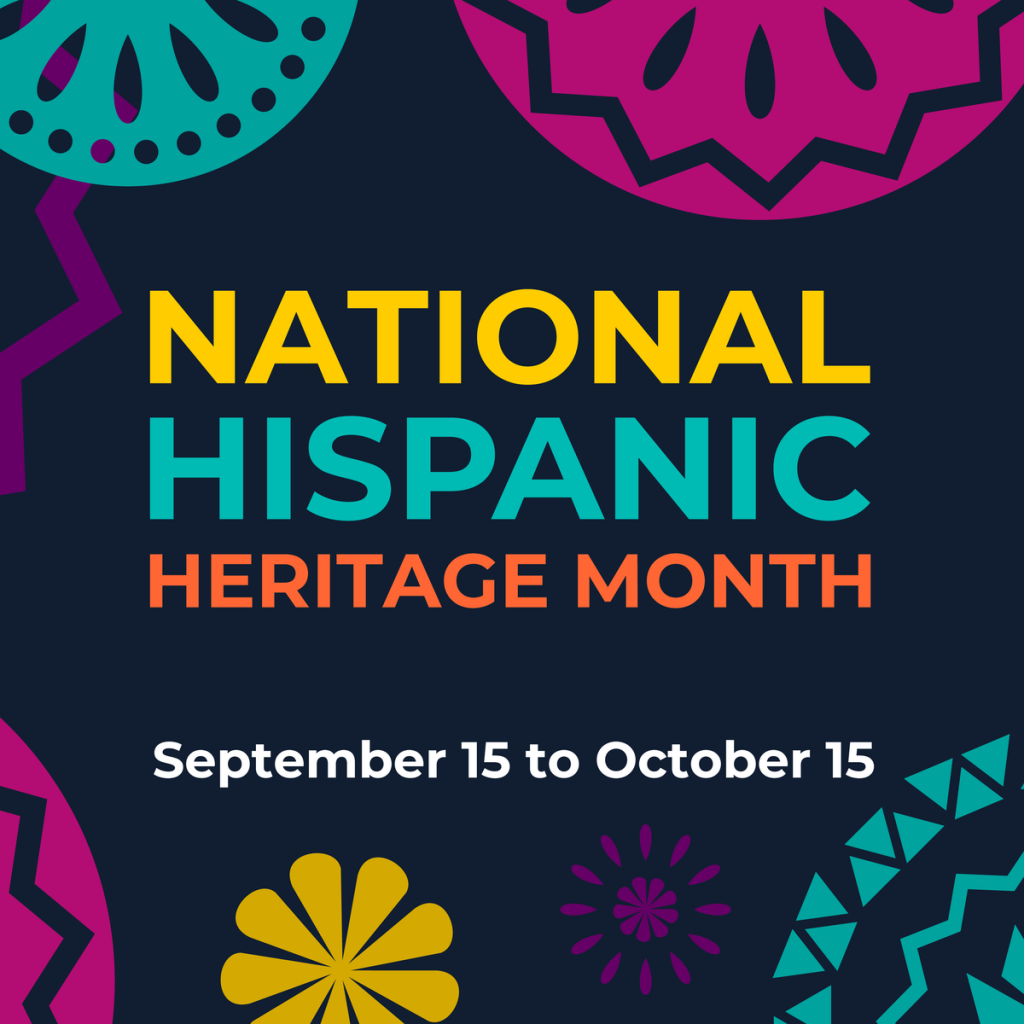 Be sure to celebrate Hispanic Heritage Month with these fun festivities and ideas to explore and enjoy Hispanic and Latino delicacies, entertainment, customs, and traditions that enrich our local community.