Celebrate National Dog Month
August 18, 2021
August is National Dog Month! Our furry family members deserve a special month of love as a thanks for all they do for us. Fortunately, Downtown Winter Garden has many ways to celebrate your pooch while enjoying the last dog days of summer!
The historic downtown Winter Garden district is proud to be dog-friendly, encouraging locals and visitors to bring their dogs with them during their activities. With patios, green spaces, trails, and shops dedicated to your favorite four-legged family member, there is no reason to leave them at home.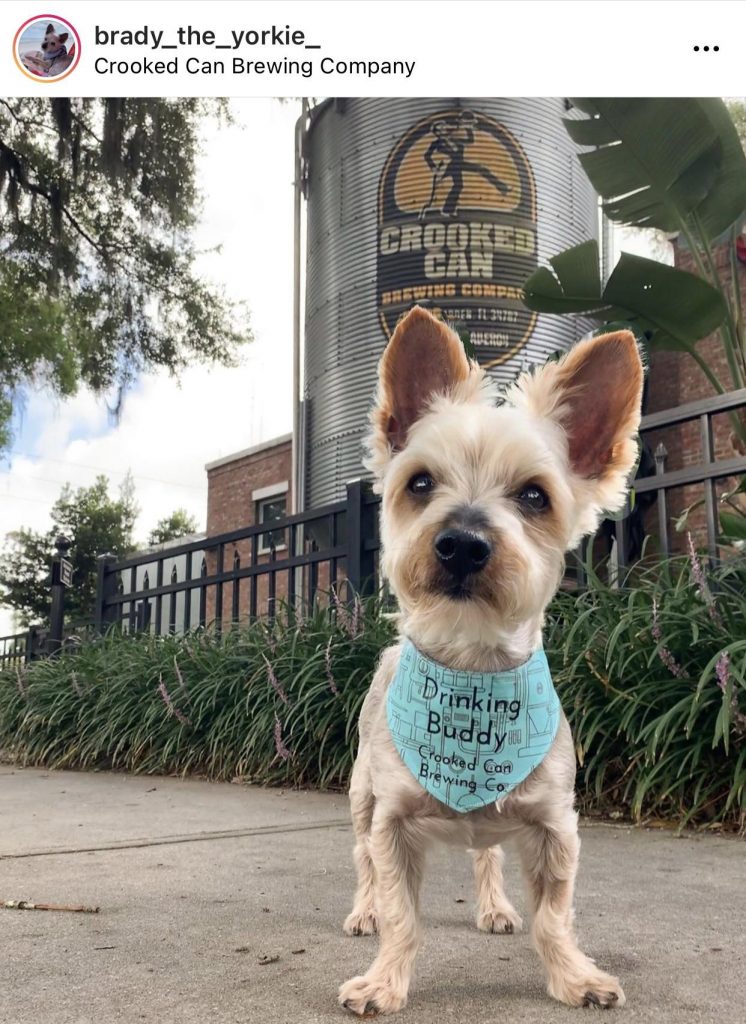 Dog-Friendly Spaces
The Winter Garden Farmers Market every Saturday morning welcomes leashed dogs and it doubles as a parade of precious pooches at every turn. A number of vendors specialize in dog treats, pet supplies, and accessories.
Many vendors throughout the market provide a water bowl at their booth for thirsty pups, but you may also want to pack a collapsible dog bowl.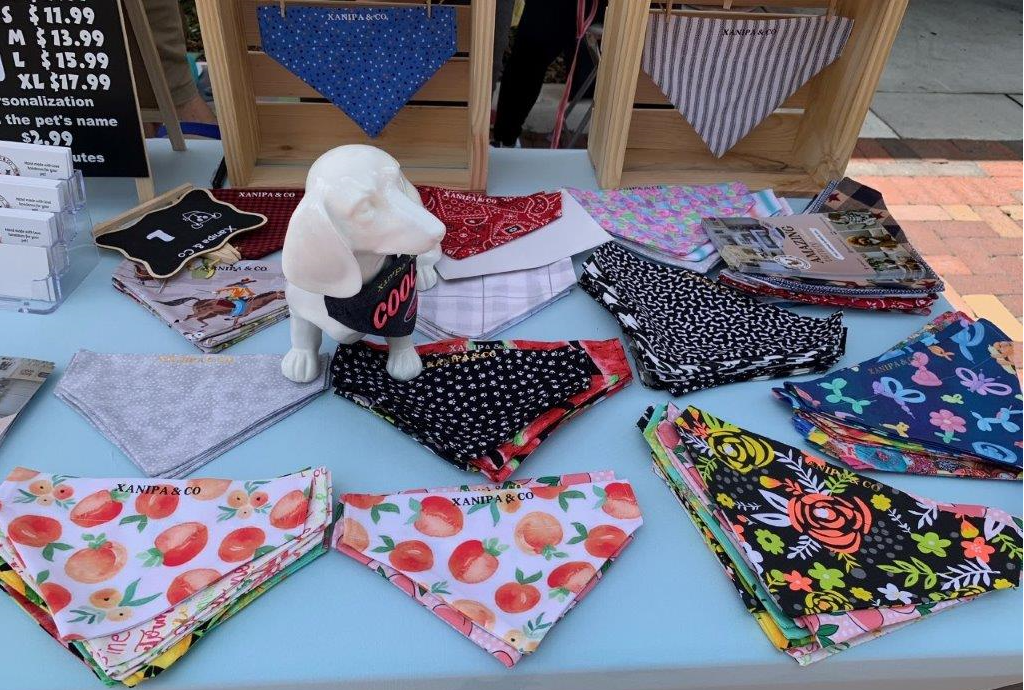 The West Orange Trail is another friendly spot for your hound, especially allowing them the exercise they love and need so much. It also gives them the chance to strut their stuff and be seen as they stroll down the center of town.
It is always strongly encouraged to pick up after your pup, so if you forget to bring any bags with you, there is a pet waste station at the Downtown Pavilion for your convenience.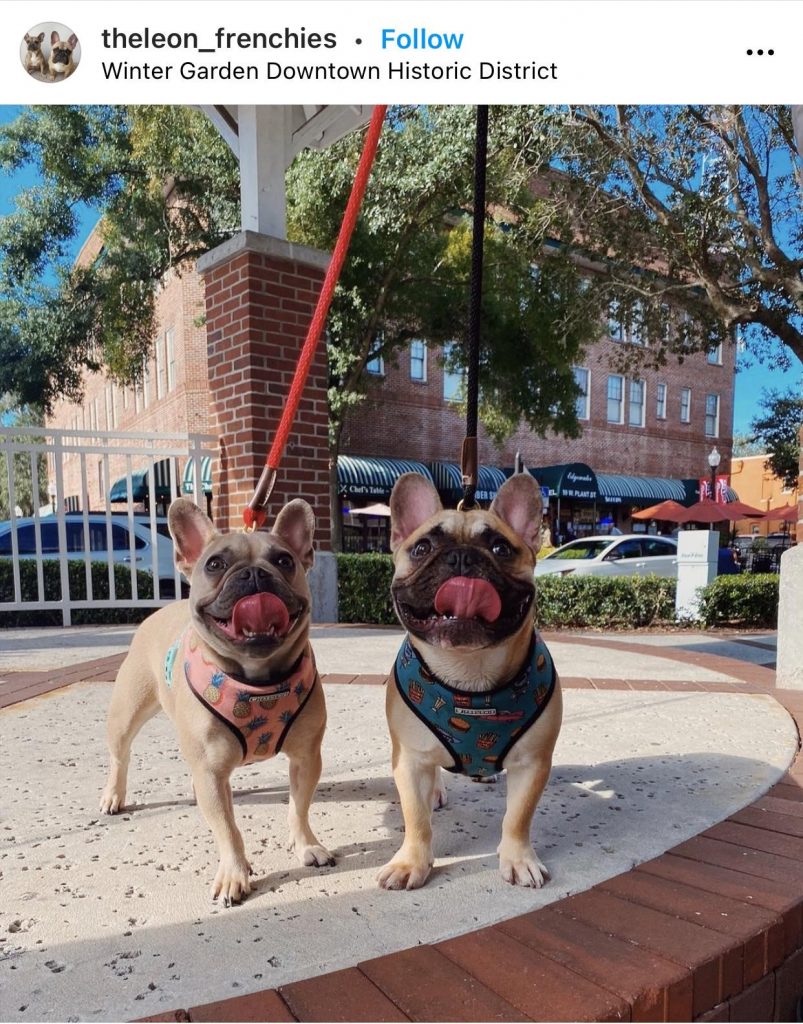 If your pup would rather ride instead of walk the trail, Winter Garden Wheel Works in the center of downtown has a selection of carriers to allow your pup to ride in style.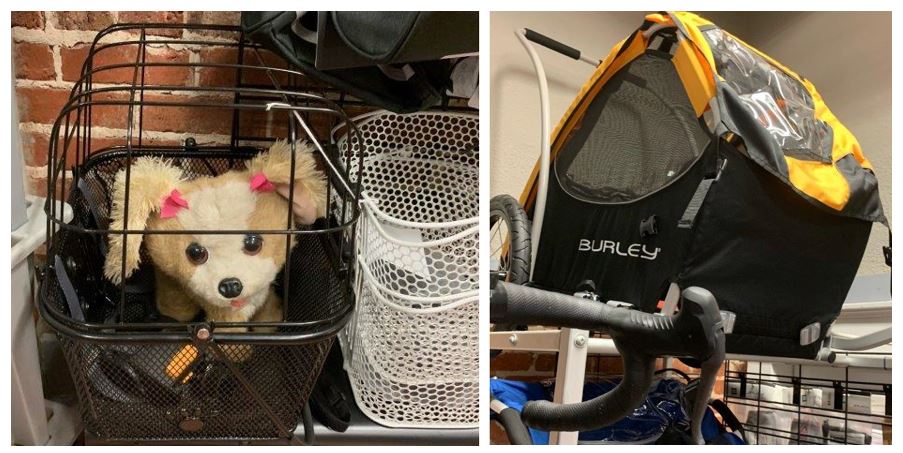 Fido-Friendly Restaurants
Thanks to a dog-friendly ordinance instituted years ago, dogs are allowed in the outdoor dining patios of Downtown Winter Garden. What's more, the outdoor dining areas were expanded last year providing even more available options to dine with your friendly canine. While dogs are not permitted inside restaurants unless they are service dogs, there is plenty of room outdoors. In addition, many restaurants offer water bowls to keep your pup well hydrated while you do the same.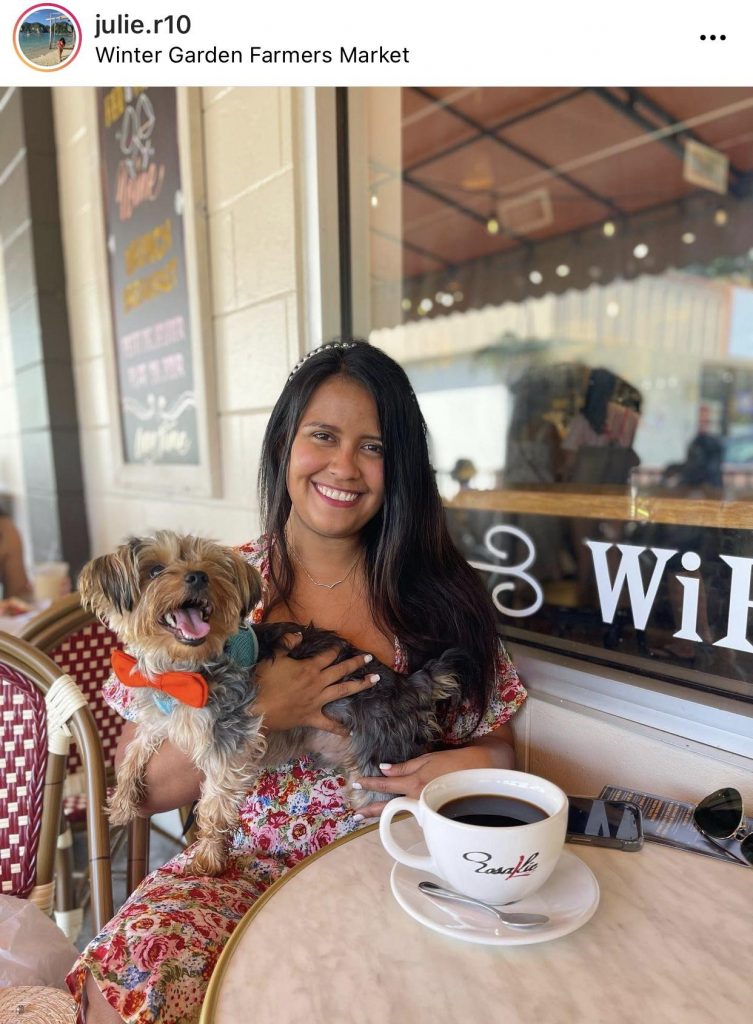 Over at Sweet Dee's Cupcakery, you can even have a double treat date for you and your pup. This local bakery offers a variety of delicious desserts from cupcakes, cookies, brownies, and more for you, but also doggie desserts such as pupcakes, mutt macarons, and pup truffles and you can even order a dog-edible special occasion cake to celebrate National Dog Month!

Crooked Can Brewing Company, a local craft brewery that is part of the Plant Street Market, boasts a large dog-friendly patio and on weekends you can kick back to live music. While there, pick up some pet swag adorned with the Crooked Can logo. Also, check their calendar for upcoming special events geared toward dogs.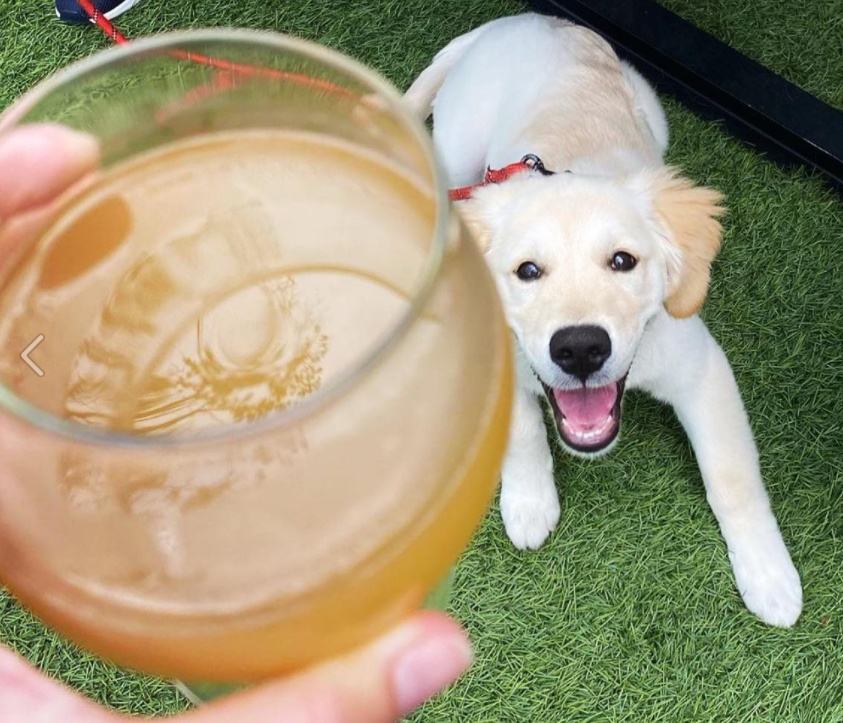 Shops for Dog Lovers
Many of the local shops in downtown Winter Garden regularly stock various novelty dog items from toys to accessories. Specialty items for home, office, or to wear is a great way to express love and appreciation for our pets.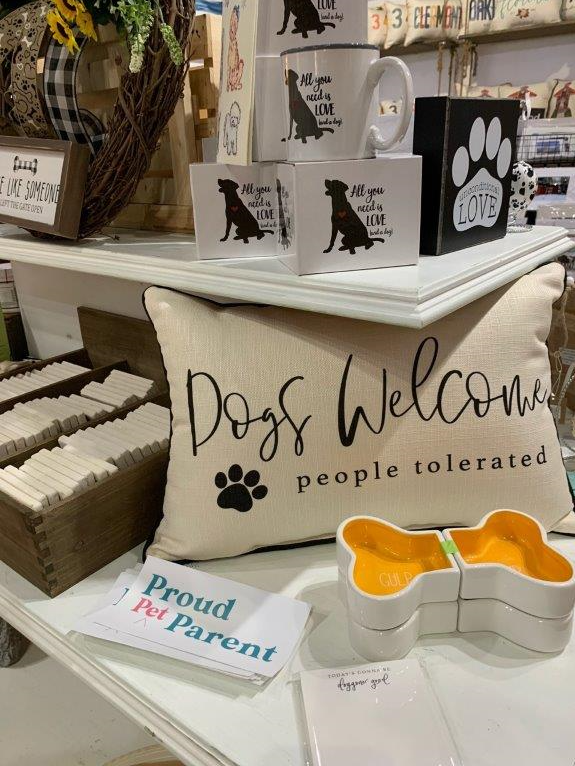 For example, Driftwood Market, Adjectives Market, Doxology, and GeeGee's Gems have a selection of home décor items, accessories, and apparel paying homage to our furry family member, in addition to fun dog toys. Be sure to pop in regularly to see what they currently have on hand.

If you are a new dog owner, Writer's Block Bookstore has books about how-to care for and train your pooch. In addition, you will find recipe books for dogs, as well as fun animal-themed reads.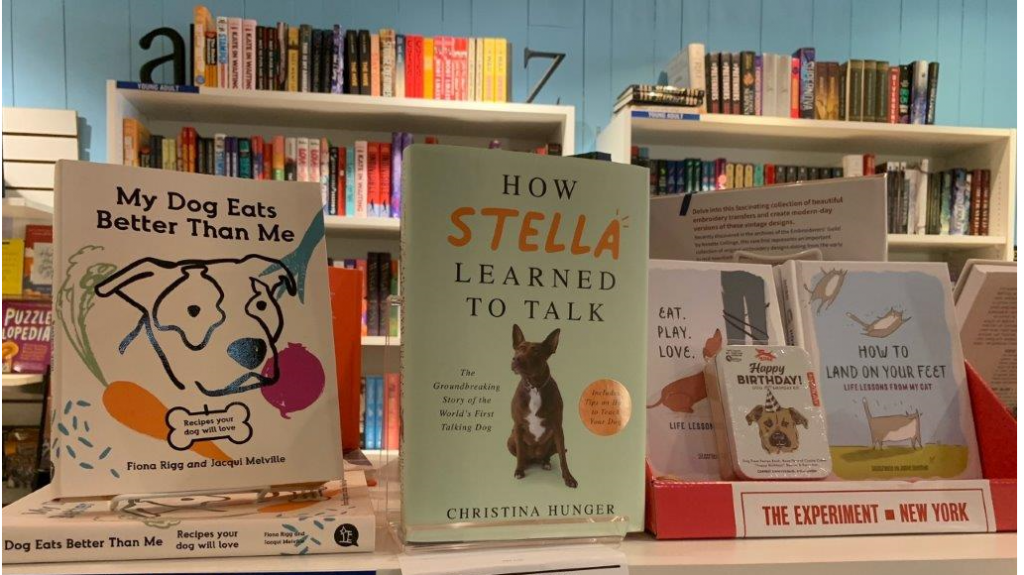 Dog Glam
Who doesn't love to be pampered? Even dogs feel uplifted by a good shampoo and blowout, and of course, having their nails done (trimmed) too! Woof Gang Bakery & Grooming located right in downtown provides a full array of pampering services by skillful groomers. Make it a retreat day for both of you and after dropping of your furry friend, head to one of downtown's salons or barbershops for some pampering of your own. Dog parents deserve some indulgence too!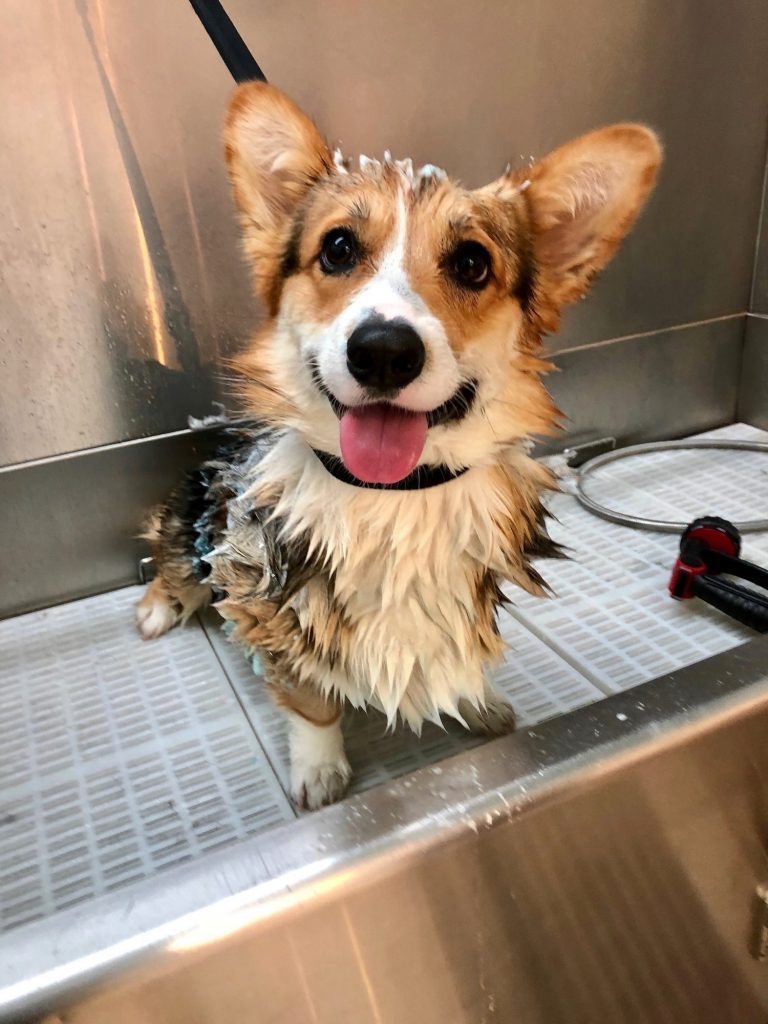 Woof Gang Bakery also offers a vast selection of food, treats, supplies, and specialty items making it convenient one-stop shopping for all your pet's needs.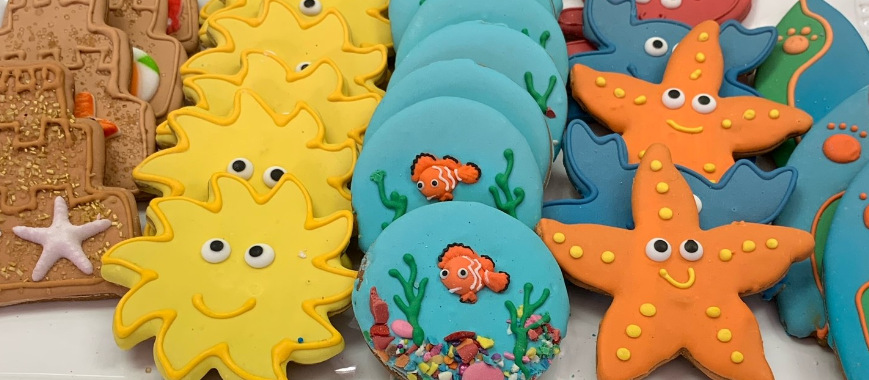 Dog-Friendly Photo Opportunities
One of the best ways to celebrate with your pet is to create and keep their memories alive with photos and videos. Downtown Winter Garden has a variety of photogenic backdrops for you and your dogs to pose for selfies.
Some favorites are:
Orange Tree Mural on corner of S. Boyd Street and W. Plant Street
The cascading fountain at Centennial Plaza
Hummingbird Mural at 49 S. Main Street
In front of City Hall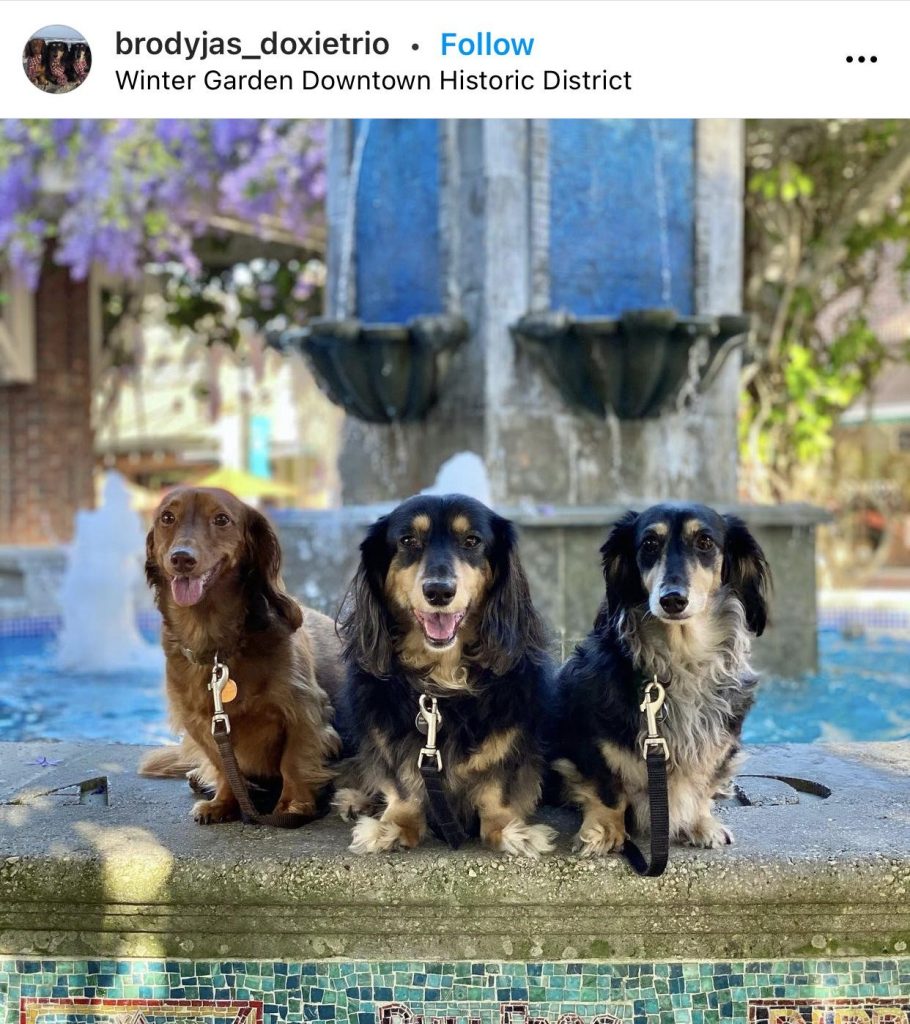 We hope to see you and your furry family members enjoying downtown Winter Garden to celebrate National Dog Month and the last dog days of summer this month!