Ways to Celebrate National Ice Cream Day
July 14, 2021
National Ice Cream Day is on Sunday, July 18, which is a perfect reason to indulge in this tasty treat! The holiday goes back to 1984 when President Reagan wanted to commemorate a treat enjoyed by over 90% of the population. The month of July was declared National Ice Cream Month with the holiday landing on the third Sunday of the month. Since then, the holiday has sparked worldwide cravings and is traditionally celebrated year after year.
Ideas for Observing National Ice Cream Day:
Visit your favorite ice cream shop or that one you have been meaning to try. While you can go to the supermarket and buy your favorite pint, supporting local businesses keeps our community eateries and cafes open for residents and visitors to enjoy. When you buy from a local business, you are supporting many layers of the community. Every purchase to commemorate National Ice Cream Day, a special event, or simply enjoying family occasions helps sustain your community.
Experiment with different flavors and concoctions – you just may develop a new favorite.
Meet up with family and friends to get the latest scoop over scoops.
Grab a cup to go and surprise someone with some refreshing cheer – ice cream is always a pick-me-up.
Take a photo at an ice cream shop to commemorate the holiday and post on social media using #NationaIIceCreamDay. Give the shop a shout out too!
Downtown Winter Garden is full of places to celebrate this icy holiday. From soft serve, sundaes, and shakes to custard, gelato, concretes, and popsicles, there are many options to stay cool with a frozen treat.
Harrell's Hot Dogs + Cold Cones
If you are a fan of a classic soft serve cone, Harrell's has what you are looking for a quick frozen treat. Their cold cones can be dipped or topped with sprinkles on a classic vanilla or chocolate cone.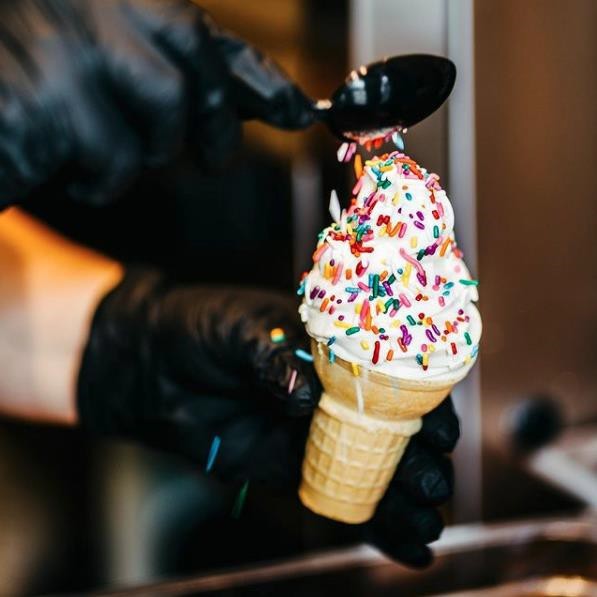 Rita's Italian Ice & Frozen Custard
While Italian Ice is a part of its name, Rita's offers much more variety in their frozen treats. Frozen custards, gelati, concretes, shakes, and frozen drinks are all on the menu here. If you are looking for something dairy-free, you can indulge in some Italian Ice with fun summer flavors like Florida Orange and Cherry Limeade.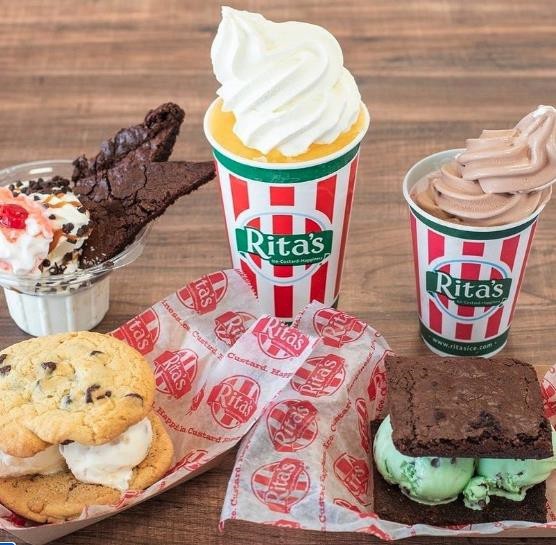 Way Chocolate & Coffee
Way Chocolate is known for crêpes, desserts, and hand-crafted chocolate products made with love and passion. However, you can also visit here for their one-of-kind gelato. The rotating flavors range from passion fruit to whiskey to cookies and cream. Of course, you can always ask for a sample. They can be served in custom waffle cones, and if you want to be even more indulgent, add a macaron on top!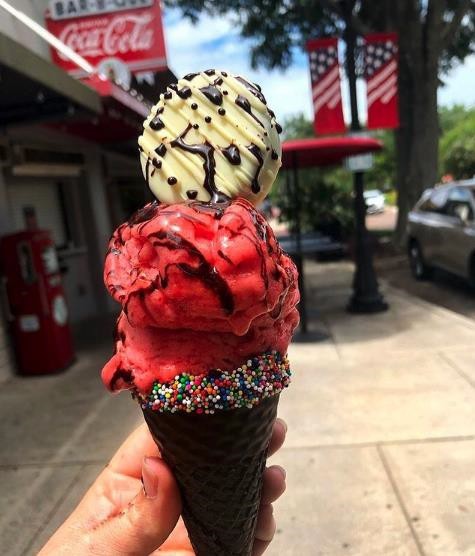 Scoops Old Fashioned Ice Cream Store
This nostalgic ice cream parlor serves cones, floats and other favorites in quaint surroundings. The good old-fashioned treats coupled with the retro vibe are perfectly fitting for downtown's small town charm. A fan favorite in downtown Winter Garden, they serve up classic ice cream cones, shakes, and sundaes.

Paleteria Original
Located inside the Plant Street Market you'll find this cart filled with frozen treats. Paleteria Original offers frozen paletas in many different flavors from Passion Fruit to Nutella. These pops are stuffed with real fruit and other delectable ingredients for a transportable treat in the heat.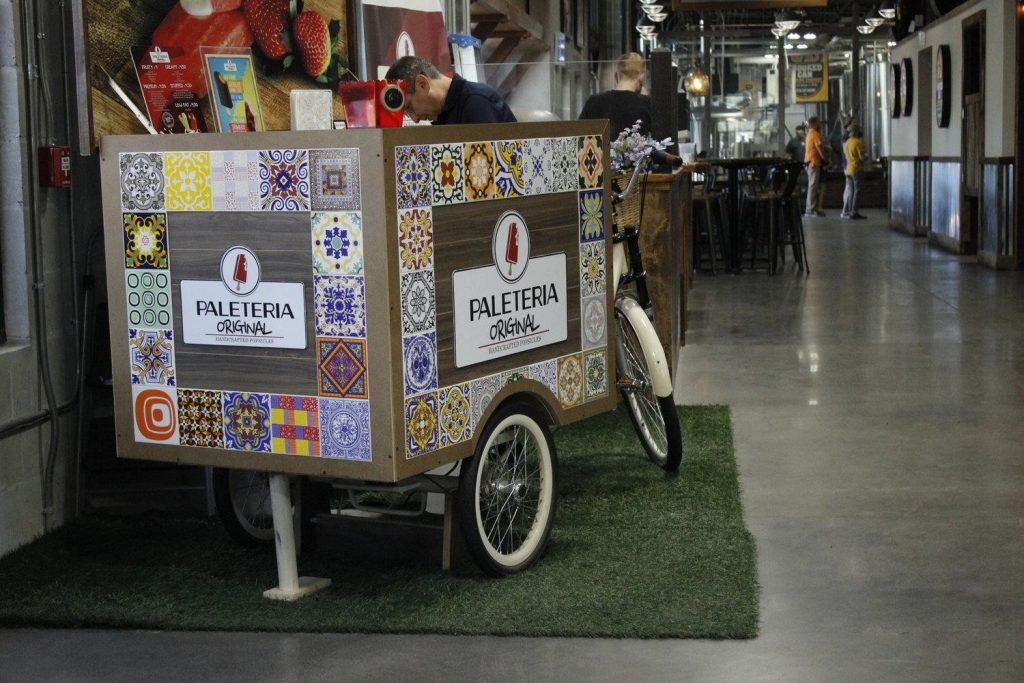 David Ramirez Chocolates
Celebrate National Ice Cream Day in true foodie style inside the Plant Street Market! While you peruse each local vendor, you can't miss the beautiful handmade confections by David Ramirez. Beyond the stunning chocolate creations, you'll find a cooler treat with their gelatos and shakes, perfect for enjoying out on the patio. You can grab a gift for a chocolate lover while getting a treat for yourself.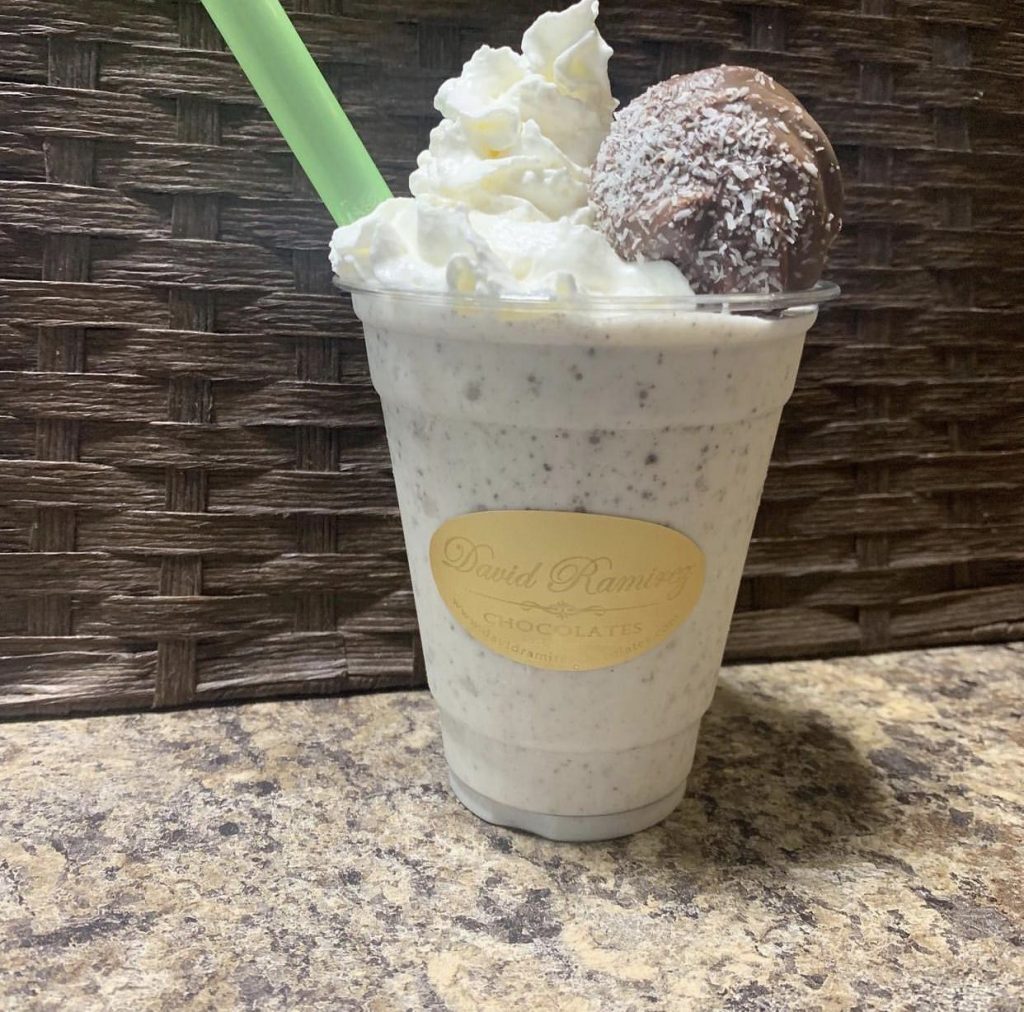 BurgerFi
At BurgerFi the best way to end your meal is with their custard cups, shakes and concretes. Custard Cups come in Vanilla, Chocolate or Swirl Custard + your Choice of Toppings. The shakes and concretes come in more flavors including Red Velvet, Oreo, Banana Churro and more.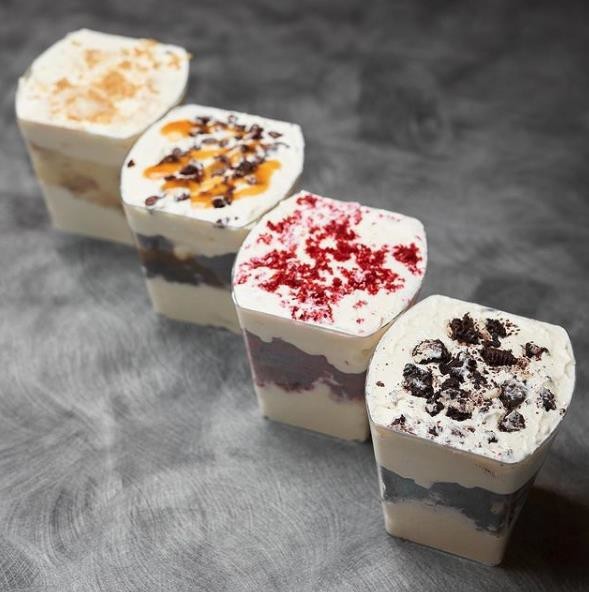 For more information on all the eatery options downtown Winter Garden has to offer, visit our dining and drinks page.