Downtown is Blooming with Spring Events
March 15, 2022
The spring season is perfect for enjoying longer days, blooming flowers, and spending more time outdoors. Downtown Winter Garden is the perfect outing to enjoy the season whether you are strolling the brick-paved streets, swinging down by the Centennial Plaza fountain, splashing at the interactive fountain with your kids, or sitting at one of the many outdoor dining tables. A number of upcoming outdoor spring events truly makes this one of the best times of the year to explore our historic downtown district.
The fun kicks off in March when Downtown Winter Garden hosts two events that focus on taking in what downtown has to offer while supporting local businesses. With the annual National Mom and Pop Business Owners Day right around the corner, attending the Downtown Boutique Walk as well as Shop, Dine & Stroll are great ways to honor small businesses, which are the soul of downtown.
Downtown Boutique Walk
The Downtown Boutique Walk will take place on Thursday, March 24, 5:00 pm – 8:00 pm, and is the perfect opportunity to shop for a spring refresh.
Invite friends and family to stroll from shop-to-shop for an evening of SIPS, SNACKS, and SHOPPING. The boutiques have new merchandise and the latest trends to update your wardrobe and your home for the new season. In addition, participating shops will provide complimentary light refreshments, in-store raffles, and outdoor and indoor specials.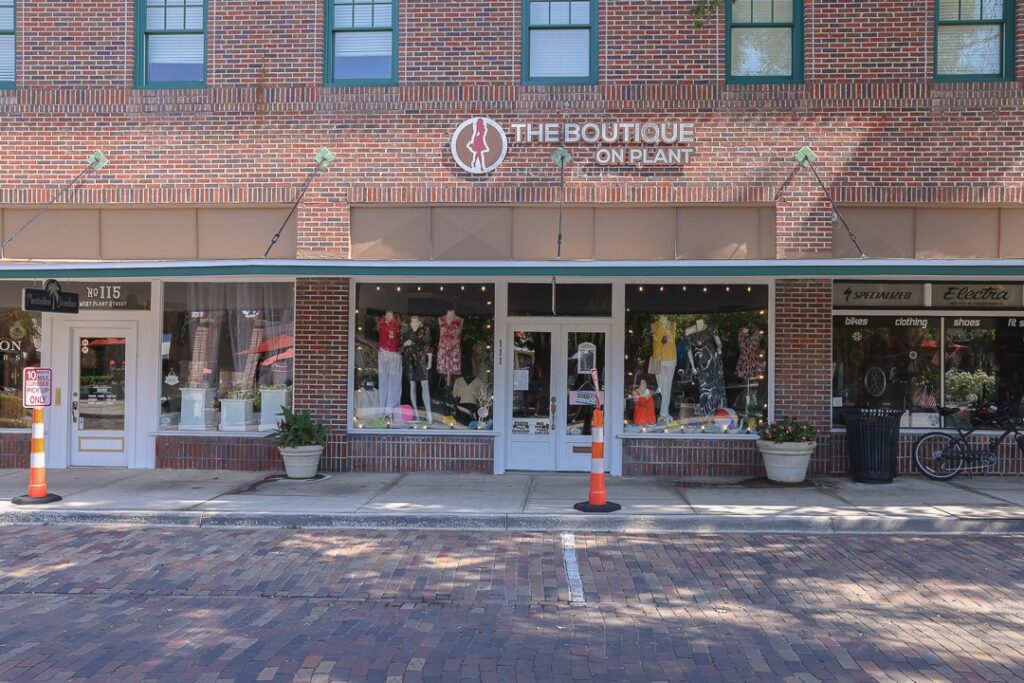 See if you can visit all of the participating shops in one night, which is a great way to check out the newly opened ones too:
Shop, Dine, & Stroll
On Saturday, March 26, this all day outdoor shopping and dining experience is sure to have downtown buzzing, and you will not want to miss it! Since shopping and supporting locals can spur a hearty appetite, luckily there are expansive outdoor dining areas to rest your legs and enjoy a meal, dessert, or beverage surrounded by colorful spring flowers. In the evening, live music will fill the air!
Shop
Shopping will be a breeze as the local retail shops will display special sales and spring merchandise on the sidewalks. Find new staple pieces for your wardrobe, new decor pieces for your home, or the perfect gift for a loved one or friend. Be sure to pop inside the shops for additional savings, promotions, and expanded seasonal merchandise. Click here for a list of Downtown retail shops.
Dine
Take a shopping break to enjoy freshly prepared menu items at Downtown's one-of-a-kind eateries, and grab a seat at one of the many outdoor umbrella tables that line the historic streets to enjoy a side of Florida sunshine. From modern American fare, Thai, Asian, Italian, BBQ, Mexican, and more, one of our local eateries is sure to have what you are craving. Click here for a list of Downtown restaurants, cafes, and bakeries.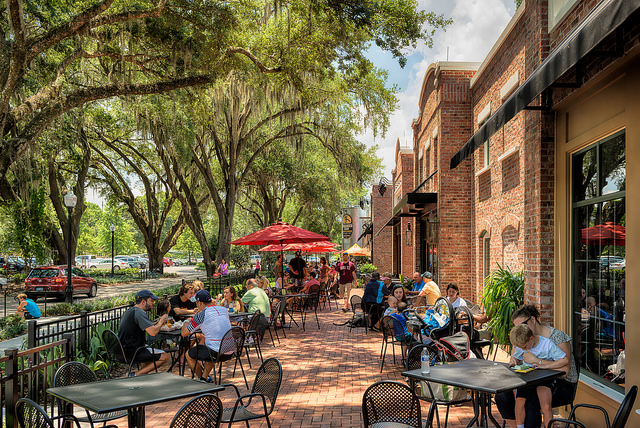 Live Music
Music will fill the air as you Shop, Dine & Stroll when a special live music performance takes center stage at Centennial Plaza during the early evening hours. The highly-versatile and talented Breezeway Trio will perform 6:00-8:00 pm to delight the audience and those strolling by. Grab a nearby swing or bench or bring your own chair for a front row seat.
Shop, Dine & Stroll will be held rain or shine. Operating hours, sales, and special offers vary per merchant.
Spring Fever in the Garden
One of Florida's best two-day plant, flower, and garden festivals will take place right in Downtown Winter Garden on Saturday, April 2, 9:00 am – 5:00 pm; and on Sunday, April 3, 11:00 am – 4:00 pm. Spring Fever in the Garden is free to attend and has activities for all ages.
The event includes a Chalkin' It Up Sidewalk Art Contest, live entertainment, a KidZone, nature-related arts and crafts, as well as vendor booths selling thousands of a wide array of flowers and foliage, and more!
Free shuttle services will be available both festival days from the lot at the corner of Ninth Street and Plant Street.
This year marks the 20th anniversary of Bloom & Grow Garden Society of West Orange County hosting the event with the City of Winter Garden. While attending the festival, be sure to stop by downtown's new Monarch Butterfly Sculpture Park adjacent to the interactive fountain to meet Flora, a 10-foot butterfly sculpture, gifted by the Society to celebrate the festival's silver jubilee.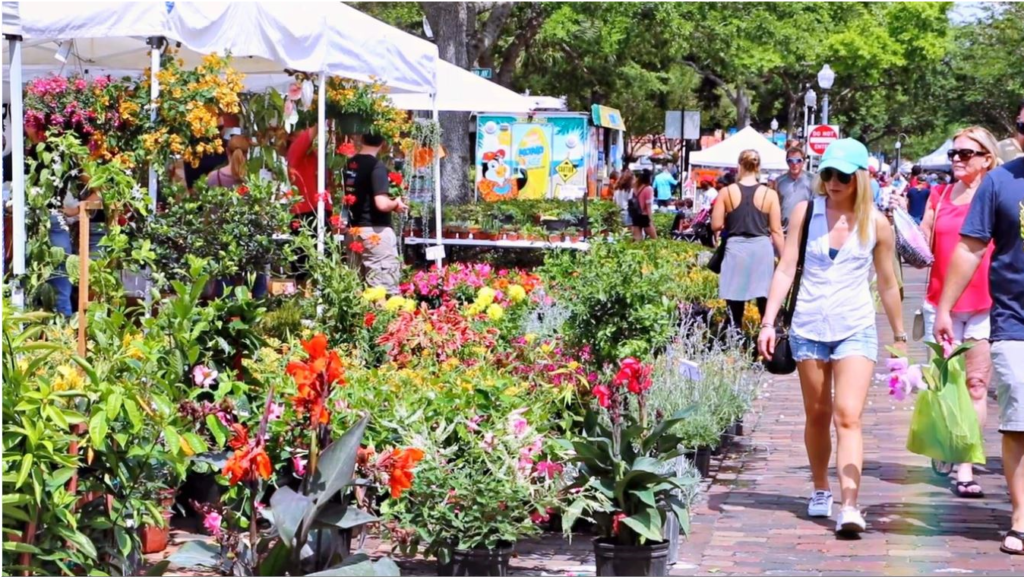 Arts in April
In celebration of World Art Day, the Winter Garden Art Association will host Arts in April, a month-long series of free community events for all ages to explore, create, and celebrate art.
Bring the kids to art sessions on Saturday mornings at the Winter Garden Farmers Market on April 9, 16, and 23. Additional events will take place at the Farmers Market: En Plein Air Competition on April 9, pop-up events on April 23, and a Downtown Art Scavenger Hunt on April 30.
Art exhibitions displaying the works of adults, high school students, and children can be viewed at the SOBO Art Gallery and at City Hall Art in Public Places Gallery.
City Hall will illuminate with works of art at a Projection Art Show on April 30 for the public to enjoy. This night is also the Art Night VIP Immersive Experience, a ticketed fundraiser to benefit the Winter Garden Arts Association.
Click here for a complete Arts in April event schedule and more details.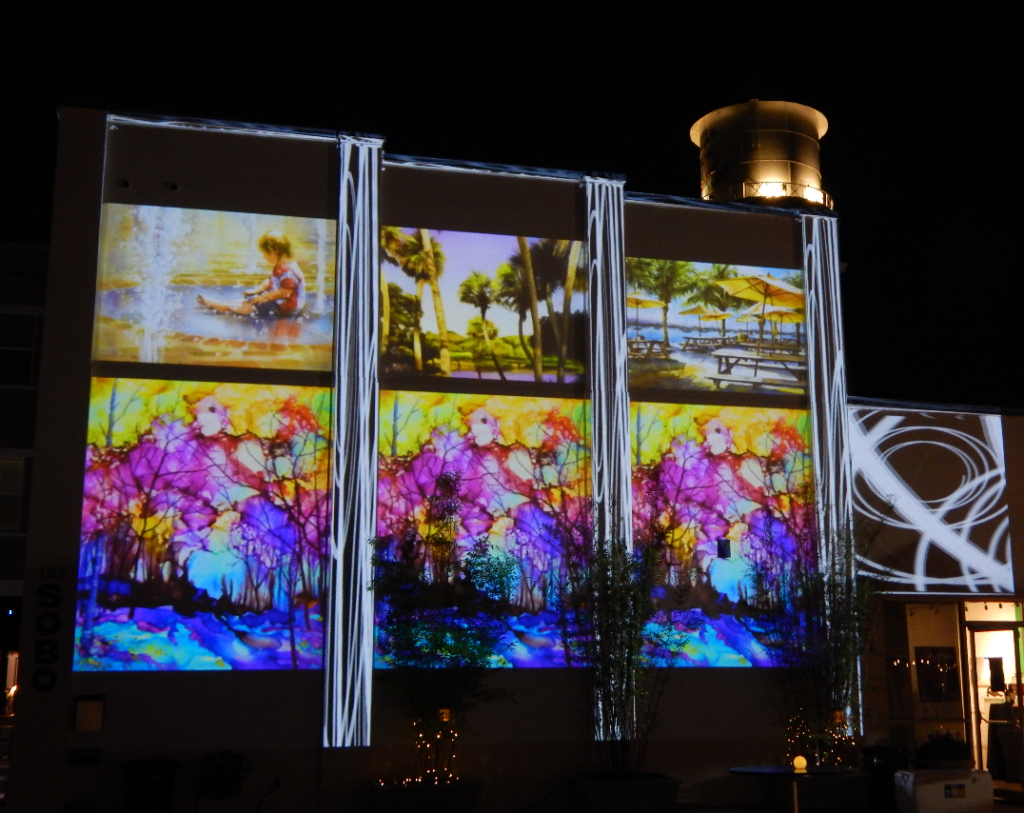 Weekly Events
Downtown has two outdoor events every weekend of the year and springtime is perfect to enjoy them. Fridays on the Plaza features entertainers of different genres at Centennial Plaza, conveniently located in the center of downtown and an earshot from outdoor dining patios and local shops. This free outdoor live music performance is every Friday evening from 7:00 to 9:00 pm.
On Saturday mornings, head to the Winter Garden Farmers Market. More than 100 mom-and-pop businesses sell their goods and delicacies every Saturday from 8:00 am to 1:00 pm in the Downtown Pavilion, 104. S. Lakeview Ave. Weekly activities include live music, a KidZone with free crafts, as well as family-friendly games on the lawn. The Farmers Market has a number of special events planned for the spring so be sure to explore what's coming up.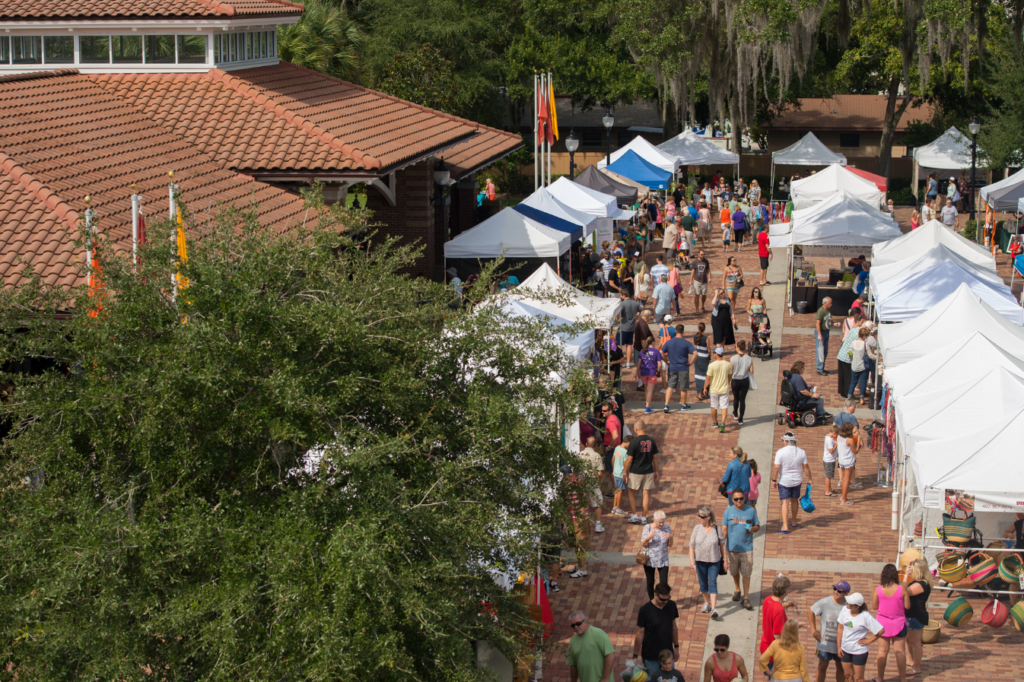 Downtown Winter Garden is definitely in full-bloom this spring so come check out all it has to offer!