Downtown Winter Garden to Host Summer Sidewalk Sale
July 26, 2023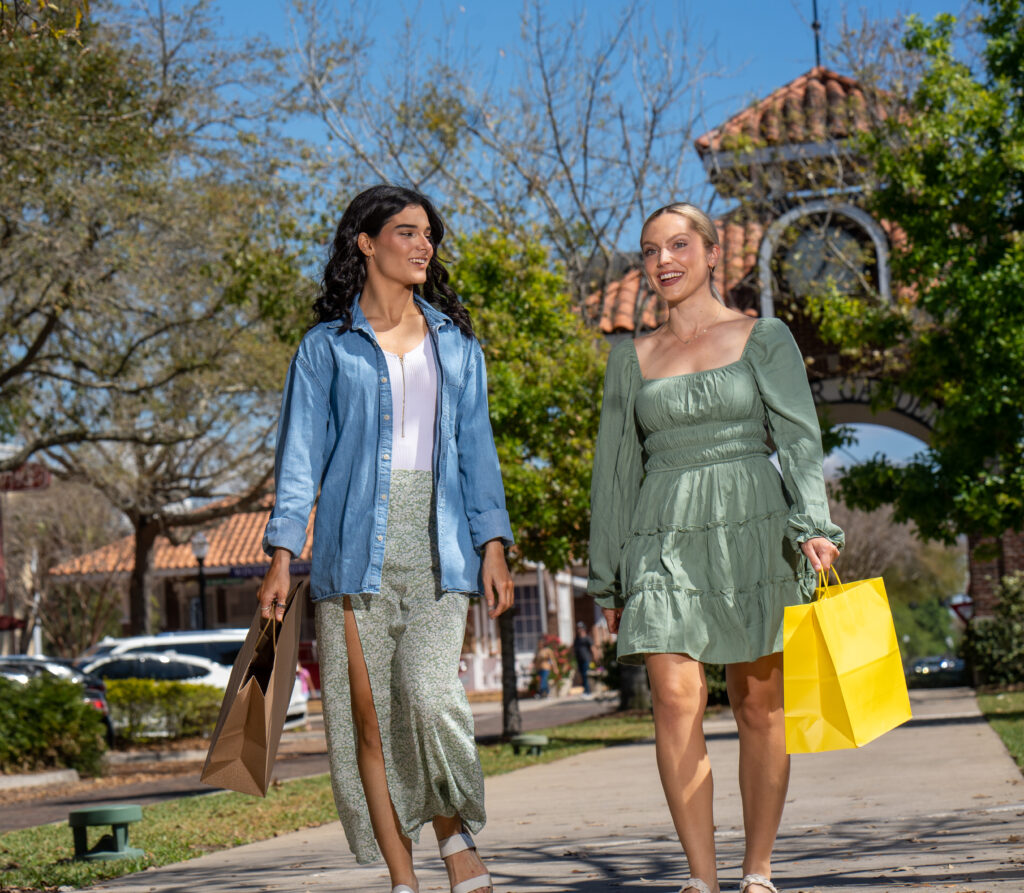 The shops of historic downtown Winter Garden will host a Summer Sidewalk Sale on Saturday, August 26, 2023. Stroll the scenic streets to discover boutique bargains while enjoying the small town charm. The daylong sale is a great time to find deals on those one-of-a kind items that can only be found at downtown's specialty stores. The event is a fun summer outing for locals and visitors alike!
Outdoor sale racks and tables will be set up along the scenic brick-lined streets along West Plant Street and the surrounding side streets, stretching from Woodland Street to Central Avenue. Take advantage of the summer merchandise on sale, which of course, can be worn year round in Florida. Besides, Labor Day gatherings are just around the corner!
Be sure to pop inside the shops as well to look for raffles to enter for a chance to win great prizes as well as additional end-of-season discounts. The air conditioning is cranking so enjoy a dose of chilly air in between enjoying the Florida sunshine.
A variety of shops make up the downtown landscape including those specializing in women's apparel and accessories, jewelry, home décor, bicycles, athletic ware, footwear, gift items, gourmet provisions, and more.
Take a shopping break at the multitude of downtown dining options: sit down and quick service restaurants, cafes, bakeries, ice cream shops, and even a brewery. Outdoor dining patios with tables, chairs, and umbrellas are conveniently located throughout downtown.
Make a day of it and come early for the weekly Winter Garden Farmers Market (104 S. Lakeview Ave.), 8:00 am – 1:00 pm.
This is a rain or shine event. Participation, sales, special offers, and operating hours are at the sole discretion of the individual businesses and vary per merchant.
Convenient parking is always free throughout Downtown Winter Garden, including at the City's three-level parking garage (160 S. Boyd St.) and the 117-space parking lot (37 N. Boyd St.).
Nearly all of the businesses in downtown Winter Garden are independently owned businesses that are a vital part of the United States economy, and the backbone of our community. For every $100 spent at a locally owned business, $68 will remain in the local community, versus only $43 when shopping at national chains, according to Independent We Stand. Thank you for supporting Local!
Summer Sidewalk Sale
Saturday, August 26, 2023
All Day
Historic Downtown Winter Garden