Ways to Celebrate National Hispanic Heritage Month
August 31, 2022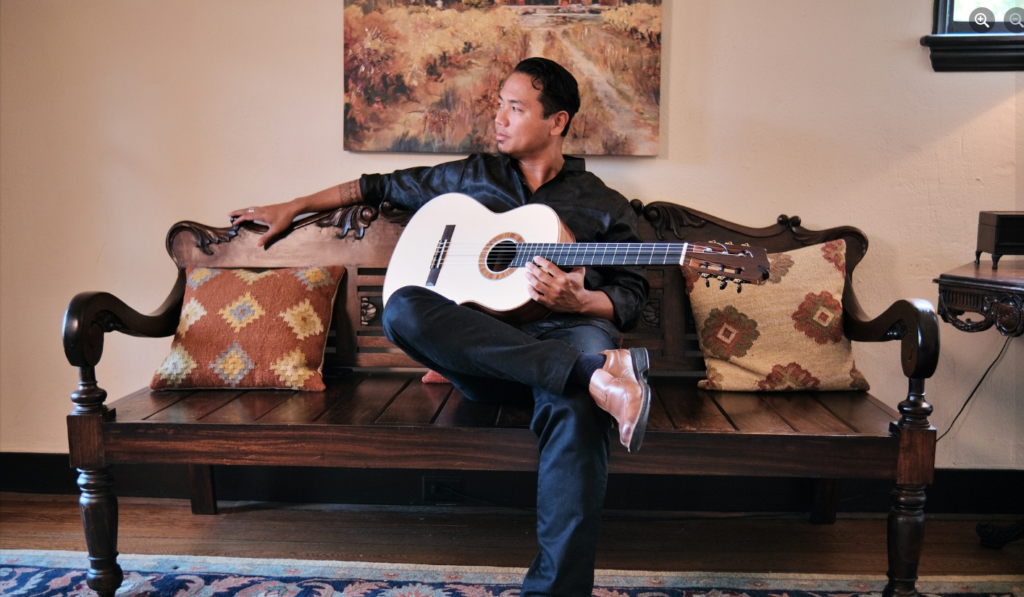 National Hispanic Heritage Month (September 15 – October 15) is a way to promote the history, culture, and contributions of Hispanic-Americans — specifically, those whose ancestors came from Spain, Mexico, the Caribbean, and Central and South America. Communities nationwide mark the achievements of Hispanic and Latino Americans with special events and educational activities, and Winter Garden has a number of ways to help you celebrate.
Commemorate the holiday with a multitude of free events such as outdoor live music performances, a special curated art exhibit, and educational activities. In addition, Winter Garden boasts a large selection of Hispanic and Latin restaurants and patronizing during Hispanic Heritage Month is a great way to delight in the culture's cuisine while supporting local.
LIVE MUSIC
The rhythm and beat will have you dancing in the street at four outdoor music performances. There will be two special performances (September 16 & 23) in observance of National Hispanic Heritage Month during the City's Fridays on the Plaza concert series. In addition, there will be two special performances (September 10 & 17) at the award-winning Winter Garden Farmers Market.
FRIDAYS ON THE PLAZA
Don Soledad
Flamenco Live Music at Fridays on the Plaza
September 16
7:00 — 9:00 pm
Centennial Plaza, center of Downtown Winter Garden | Free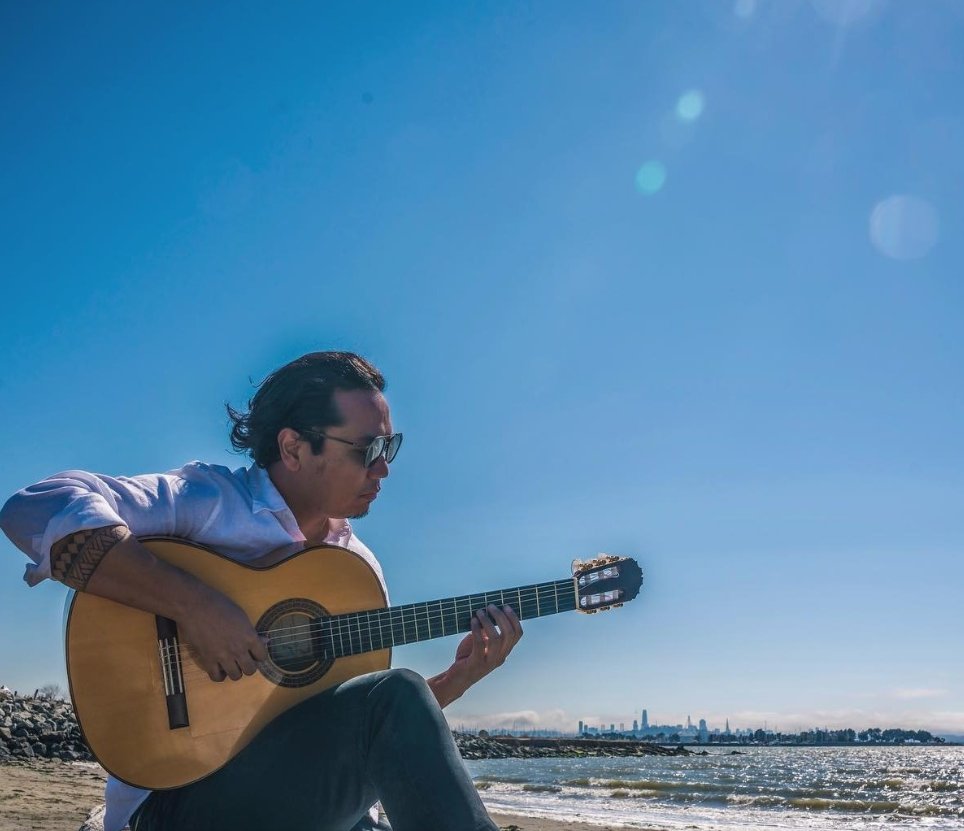 Spanish flamenco artist Don Soledad cultivated his soulful sounds in Northern California, beginning his early guitar studies with some of the greatest Spanish flamenco maestros. A Florida resident, he performs throughout the state as well as around the country including as far as Hawaii.
Rumba Brothers
Flamenco and Latin Jazz Live Music at Fridays on the Plaza
September 23
7:00 — 9:00 pm
Centennial Plaza, center of Downtown Winter Garden | Free
The Rumba Brothers music duo of Jose Velez and Luis Alfredo have been delighting audiences for nearly 20 years performing traditional Mariachi, Caribbean, and Latin music. Their long musical friendship began while performing in a Latin American band while both attending University of Central Florida.
WINTER GARDEN FARMERS MARKET
The Spanish guitar tunes of Michael Petrovich will fill the market air as he performs favorites from his albums: Bella Luna and Train to San Lorenzo.
Saturdays | September 10 & 17 | 8:00 am – 1:00 pm (concert: 10:00 am – 12:00 pm)
Downtown Pavilion, 104 S. Lakeview Avenue | Free
While at the Winter Garden Farmers Market, be sure to visit the multitude of vendors that regularly sell Hispanic- and Latin-related food and merchandise. Items for sale include baked empanadas, paella, arepas, guacamole, salsas, sauces, spices, desserts, as well as handmade apparel, pottery, artisan jewelry, and more.
Sampling of vendors that set up shop each week:
FOOD & BEVERAGE:
Cowamel – gourmet dulce de leche
Gran Arepa – fried sweet corn cakes
La Combi – baked empanadas
Limonazza – aloe vera drinks
Mad Hombre – hot sauce
Mother & Sons Cacao & Spices – seeds and spices
Mango Kings – fresh coconut, pineapple, and mango flavored drinks and smoothies
Oh My Guac, – freshly-made guacamole, salsas, and ceviche
Paellas Madrilenas – gourmet Spanish cooking
Saboreo – Puerto Rico artisan gourmet dressings
Sweet Ada Dessert – soft, creamy layered cakes
Tres Amigos Salsa – freshly-made salsas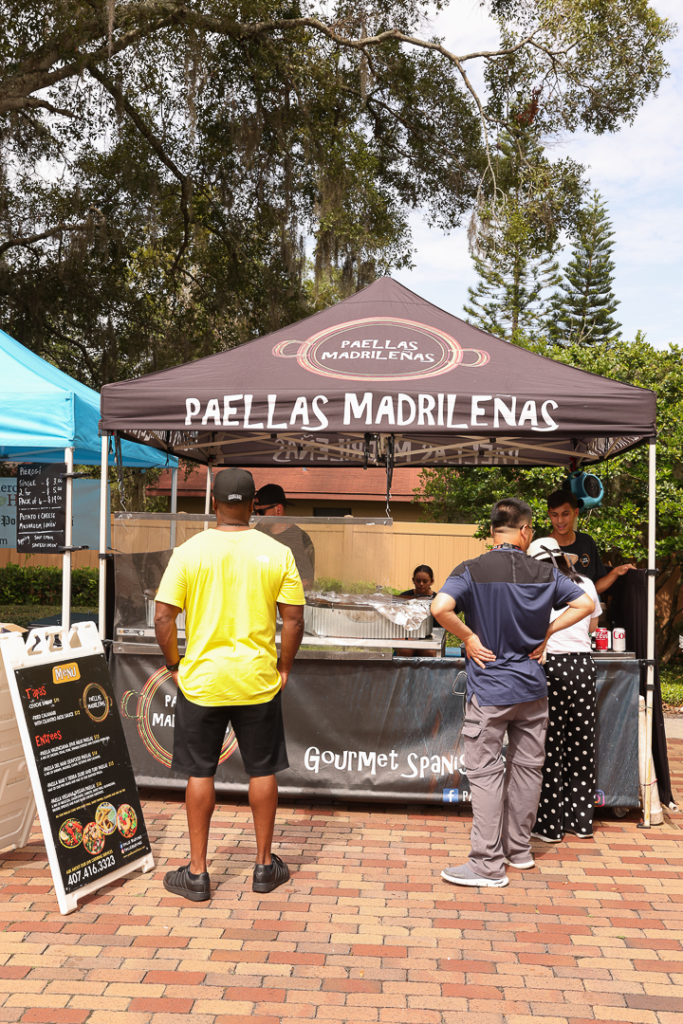 MERCHANDISE:
Aria De Lei – hair bows
Bloom Hats – selection of hats including straw and fedoras
Co2 laser – handmade wood signs
Crafts Hands – specialty-make jewelry from authentic metals and stones
Diverso – art jewelry by Diana Vera
Fabu Pottery – handcrafted pottery by Fabian Pesci
Greta's Crochet – handmade crochet dresses
Indulgences – jewelry by Juanita
HISPANIC HERITAGE MONTH ART EXHIBIT
SOBO Art Gallery will host a special exhibit in celebration of Hispanic Heritage Month. Works of Hispanic artists will be on display in their Studio Room.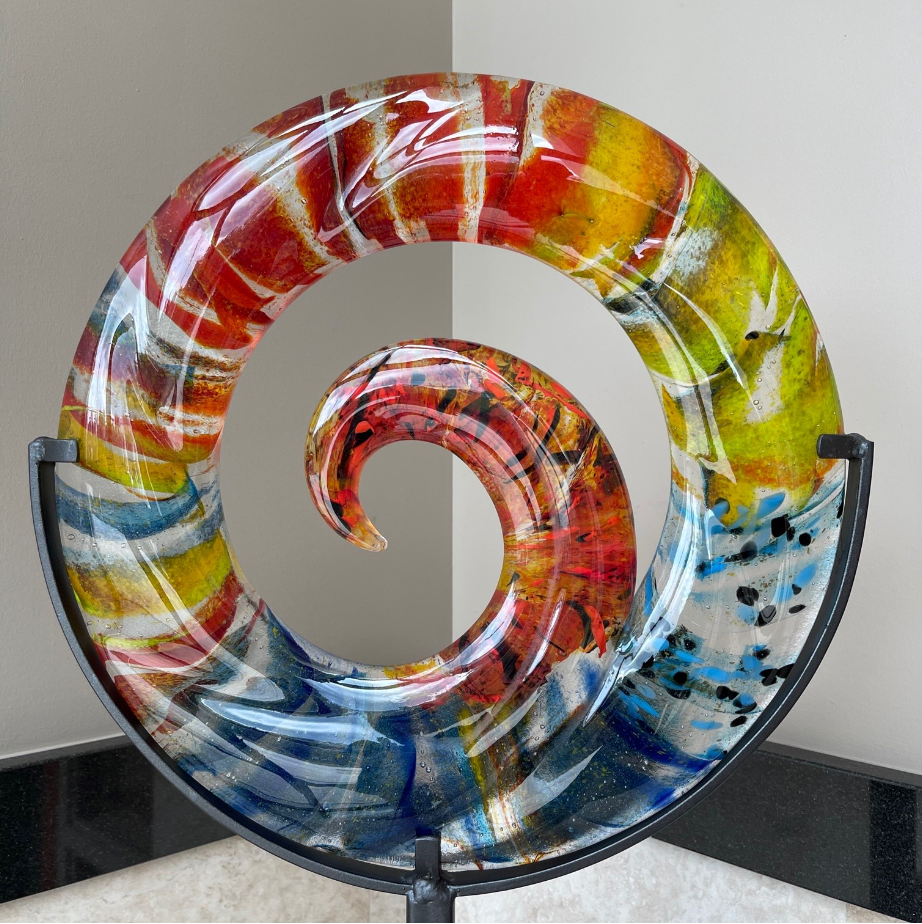 Hispanic Heritage Art
September 1 – October 29
SOBO ART GALLERY STUDIO
127 S. Boyd Street, Downtown Winter Garden | Free
SOBO Art Gallery is home of the Winter Garden Art Association, which provides public access to art and is an integral part of the community's cultural framework.
WINTER GARDEN LIBRARY HISPANIC HERITAGE MONTH EVENTS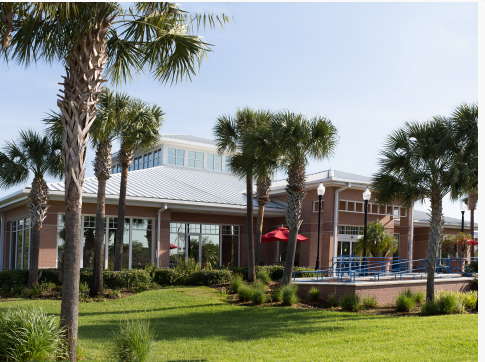 The Winter Garden Public Library has several in-person events as part of Orange County Library System Hispanic Heritage Month. Besides these local events, you can also find an assortment of virtual and in-person events at other library locations.
Pura and Her Pets
Wednesday, September 14
3:30 – 4:15 pm | Free
Families are invited to "Pura and Her Puppets" for a fun, interactive reading event that includes creating a puppet. The event celebrates Pura Belpré, the first Latina librarian at the New York Public Library whom is known for bringing story time to life with her handmade puppets. Recommended for children ages 6-8. Registration required.
Making Art with Miro
Wednesday, September 21
3:30 – 4:15 pm | Free
Kids and tweens 9-12 will enjoy "Making Art with Miró" where they will learn about surrealism and create their own artwork inspired by the later works of Joan Miró. Registration required.
LOCAL DINING
Winter Garden is fortunate to boast a large selection of Hispanic and Latin restaurants specializing in authentic cuisine. Dining at these restaurants is a great way to celebrate the Hispanic culture and its foods while supporting your neighborhood eateries. Visit your favorites or venture to try some place new.
Sampling of Hispanic & Latino Restaurants in Winter Garden:
Azteca D' Oro Mexican Restaurant – 3130 Daniels Rd.
Ceviche Mix – in Plant Street Market (426 W. Plant St.)
El Alacran – 32 E. Cypress St.
El Rey De La Papa Y La Paisa – 1021 S. Dillard St.
El Sabor De La Vida – 12475 W. Colonial Dr.
Empanada & Co. – in Plant Street Market (426 W. Plant St.)
Hunger Street Tacos – in Plant Street Market (426 W. Plant St.),
Paleteria Original Handcrafted Popsicles – in Plant Street Market (426 W. Plant St.)
Panaderia Mexicana Cardenas – 1165 E. Plant St., Suite 1
Pico Bistro – 1201 Winter Garden Vineland Road
Sabor a Mexico/Just Tacos — 1165 E. Plant St.
San Jose's Original Mexican Restaurant – 16112 Marsh Rd.
Servando's – 14107 W. Colonial Dr.
Taco Norteno – 12793 W. Colonial Dr.
Tacos & Tequilla – 15493 Stoneybrook West Pkwy.
Tijuana Flats – 13770 W. Colonial Dr.
Tres Amigos Grill – 1025 S. Dillard St. (also at Winter Garden Farmers Market)
The Whole Enchilada – 129 W. Plant St.