Downtown is for Making Merry Memories
November 29, 2022
There is something magical in the air in Downtown Winter Garden. You can just sense it as the sights and sounds of the season create a festive ambiance that feels straight out of a Norman Rockwell painting. Historic downtown is transformed into a charming winter wonderland with a host of free holiday events making it a festive outing for all ages.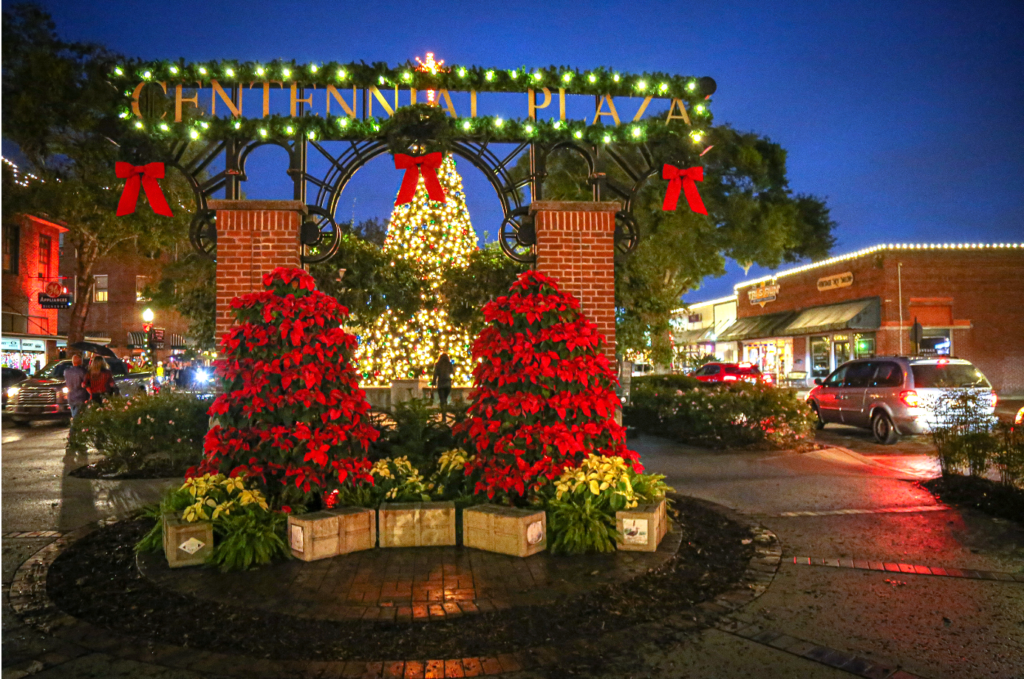 TIS THE SEASON EVENTS
Downtown is merry all month long with a host of free holiday events for all to enjoy.
Light Up Winter Garden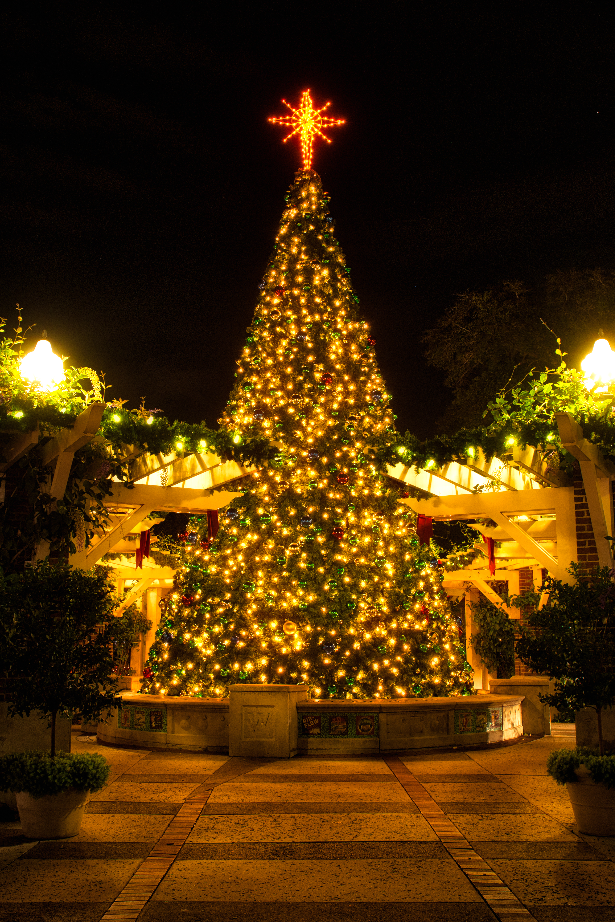 The holiday season kicks off with the annual Light Up Winter Garden on Friday, December 2, 6-9 pm, The lighting will take place at 6:15 pm at City Hall (300 W. Plant St.), followed by various activities for all to enjoy throughout downtown, including sledding and snow hills at the Main Street Wonderland as well as on South Lakeview Avenue adjacent to the Downtown Interactive Fountain.
Be sure to check out all the fun holiday entertainment and live music throughout downtown including on the steps of the First Baptist Church of Winter Garden, on South Main Street, at the Parking Garage Plaza, at City Hall, etc. Santa will be here too!
Duke Energy, the West Orange Ministerial Association, and the City of Winter Garden sponsor the event.
Winter Garden Christmas Parade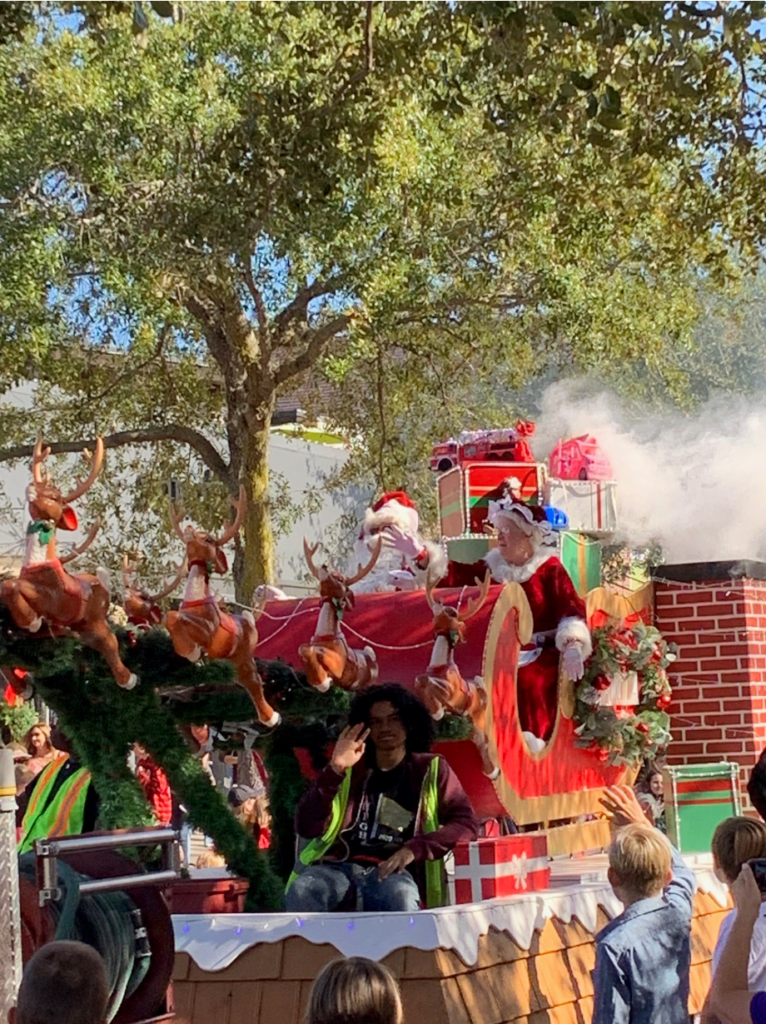 Bring a lawn chair or blanket and head to your favorite viewing spot for a long-standing Winter Garden holiday tradition on Saturday, December 3. The Winter Garden Christmas Parade kicks off at 10 am on South Dillard Street and loops through historic downtown to delight spectators and bring in holiday cheer! Look for the Big Guy himself at the end of the parade!
Christmas Market on Plant Street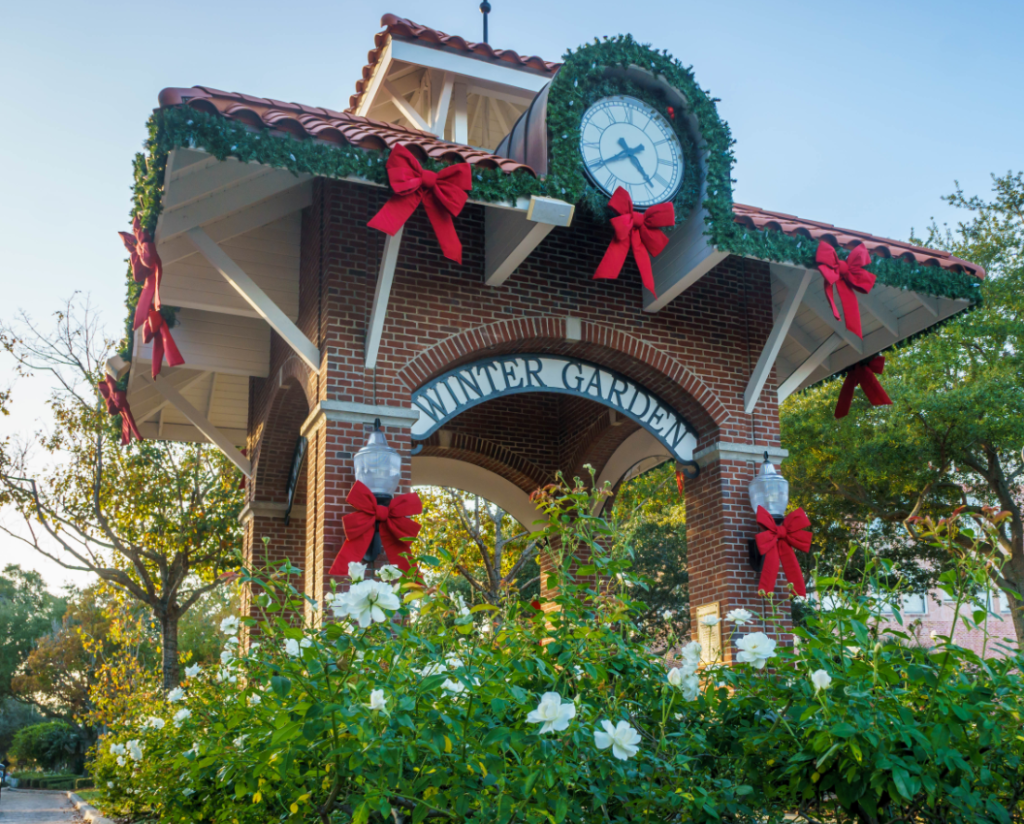 Historic downtown turns into a PEDESTRIAN-ONLY Christmas Market from 1 pm to 5 pm on Saturday, December 3. Leisurely stroll the outdoor market along the festive-adorned streets. Go from shop-to-shop to find the perfect gifts without having to worry about cars or traffic. Many will have outdoor tables and racks with specialty merchandise and special savings for convenient perusing and purchasing.
Holiday music will fill the air with special performances by the Big Ron Betts Duo, 1-3 pm; and the BleWayle Duo, 3:45-5 pm, at the Centennial Plaza gazebo. Enjoy the merry ambiance and pose for pictures at the holiday-themed photo stations and sip a hot cocoa as you stroll.
The historic Garden Theatre is hosting a FREE showing of Home Alone (1990/PG) at 2 pm during the Christmas Market. No ticket/reservation required.
Winter Garden Christmas Golf Cart Parade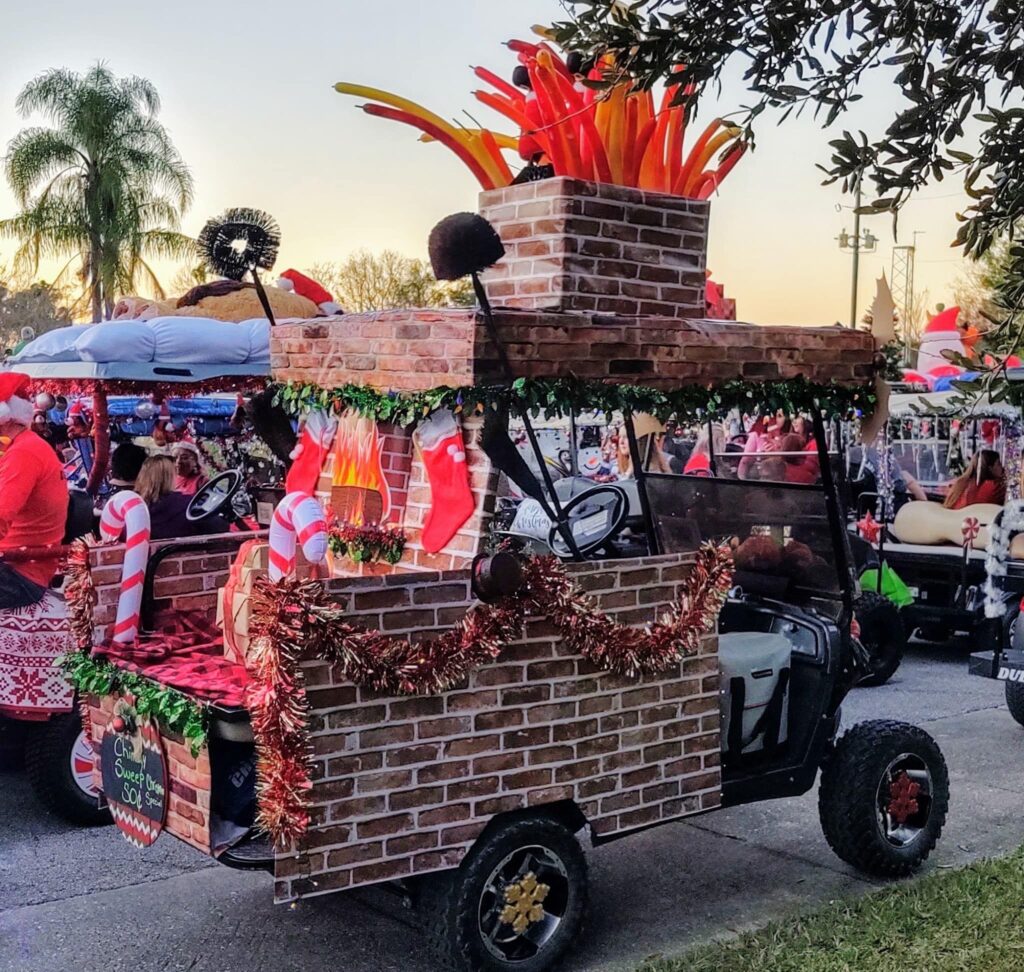 Whether you are a participant or a bystander, everyone will enjoy the parade of festive-decorated golf carts on Saturday evening, December 3. Hosted by the West Orange Junior Service League and the City of Winter Garden, the 10th Annual Winter Garden Christmas Golf Cart Parade launches at 6 pm. Declare a viewing spot early along downtown's West Plant Street. Following the parade, the golf cart entries will park along West Plant Street and on adjoining side streets for all to get a closer look at the holiday-themed masterpieces.
A Merry Winter Garden Light Show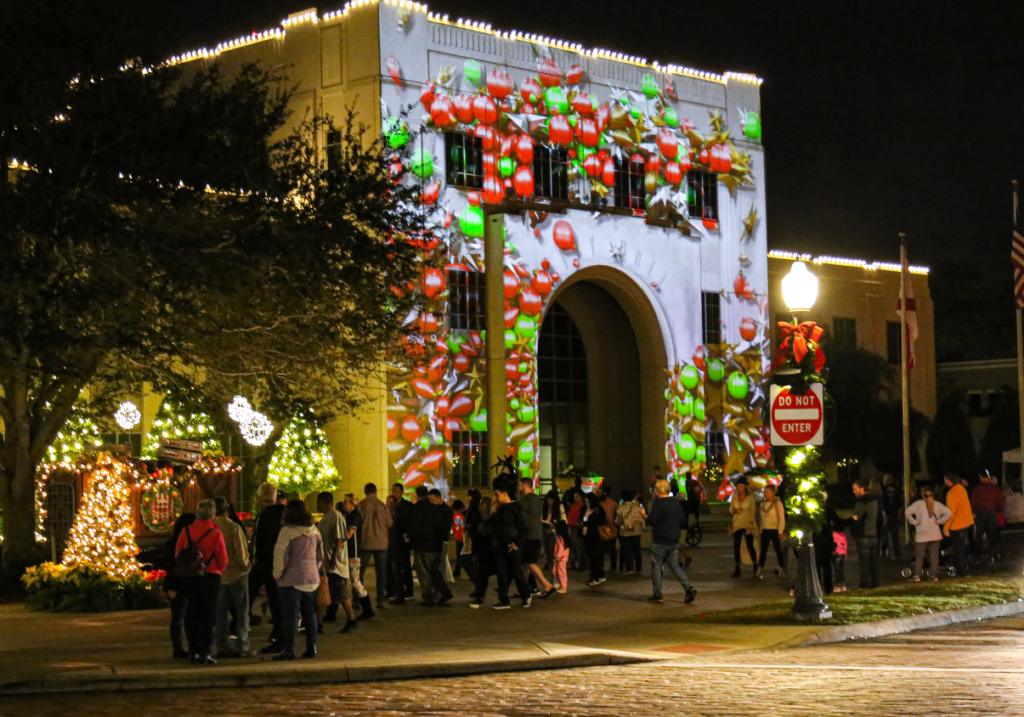 This annual animated holiday light show has become a holiday tradition to so many households. The front façade of Winter Garden City Hall (300 W. Plant St.) becomes the canvas for this spectacular show synchronized to music. The 25-minute display runs in a continuous loop from 6 to 9 pm on December 3, 4, 9, 10, 11, 16, 17, 18, and 23.
Horse Drawn Holiday Carriage Tours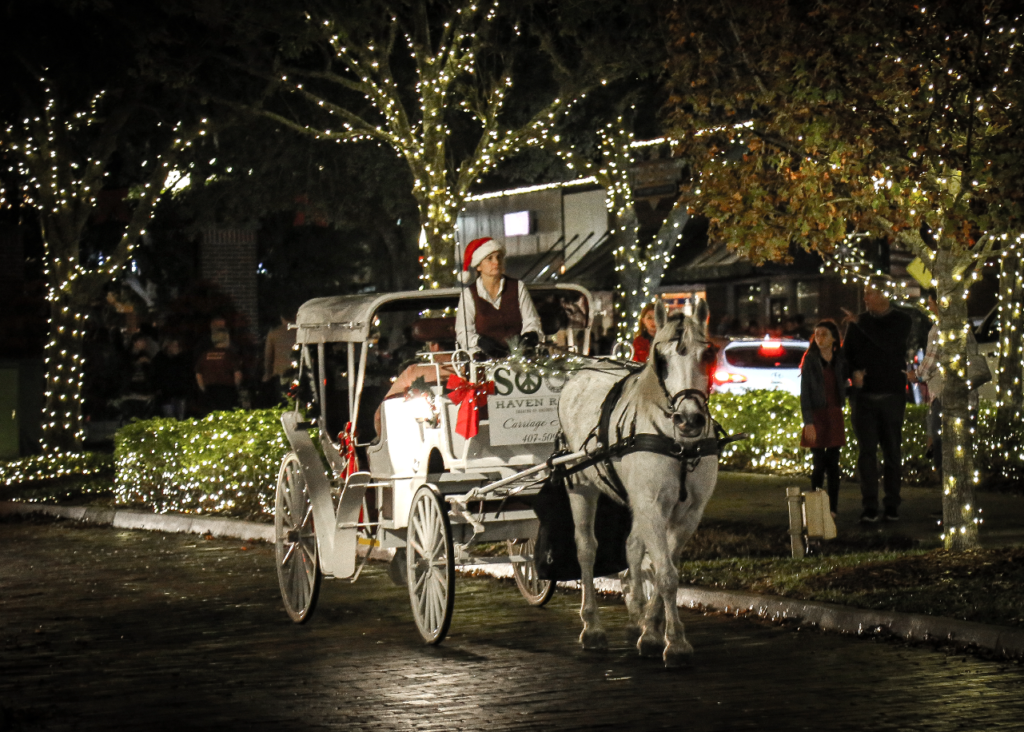 SOUL Haven Ranch is offering 20-minute horse drawn carriage tour experiences through festive downtown Winter Garden on Sunday through Wednesday evenings this month (except December 25). The tours are available from 5:30 – 9:30 pm on December 4-7, 11-14, 18-21, and 26-28. The carriage departs from the Downtown Pavilion (104 S. Lakeview Ave.) and takes riders through festive-decorated downtown. A fee and reservation is required.
Holiday Boutique Stroll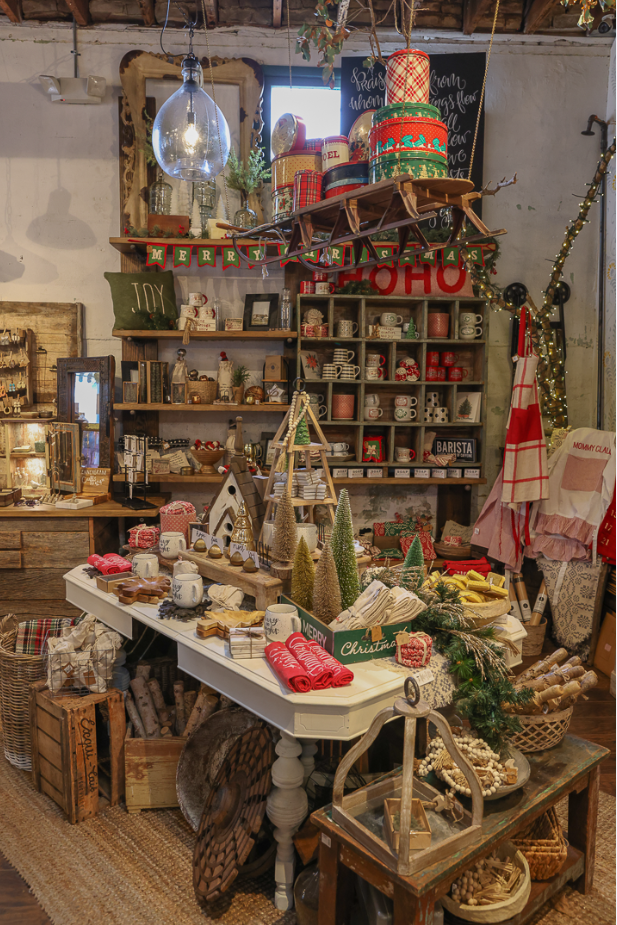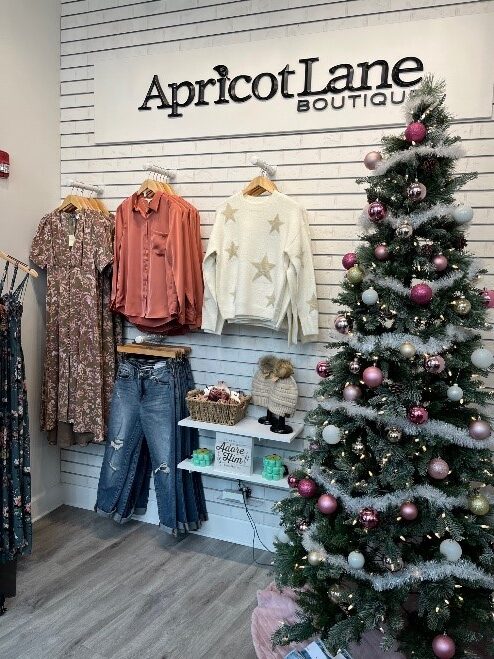 Stroll from shop-to-shop surrounded by enchanting decorations and holiday lights for an evening of sips, snacks, and shopping. Invite your friends and family to the Holiday Boutique Stroll on Thursday, December 8, 5–8 pm, and create a festive memory while checking items off your gift list. Participating shops will provide complimentary light refreshments, in-store raffles, and outdoor and indoor specials. Make a purchase to enter the Grand Prize Raffle to win a gift basket worth over $400.
Hosted by
Adjectives Market, 137 W. Plant Street
Apricot Lane Boutique, 264 W. Plant Street
The Boutique on Plant, 111 W. Plant Street
Doxology, 49 S. Main Street
Driftwood Market, 46 W. Plant Street
LiveTrends Boutique, 279 Tremaine Street
Polka Dotz, 12 W. Plant Street
Ruby & Rust, 31 S. Main Street
Shoo Shoo Baby Boutique, 117 S. Boyd Street
Silver Shekel Shop, 146 W. Plant Street
Swalty Sisters, 24 E. Joiner Street
Wildflower Beauty by Jessica, 100 W. Plant Street
Live Holiday Music & Strolling Entertainment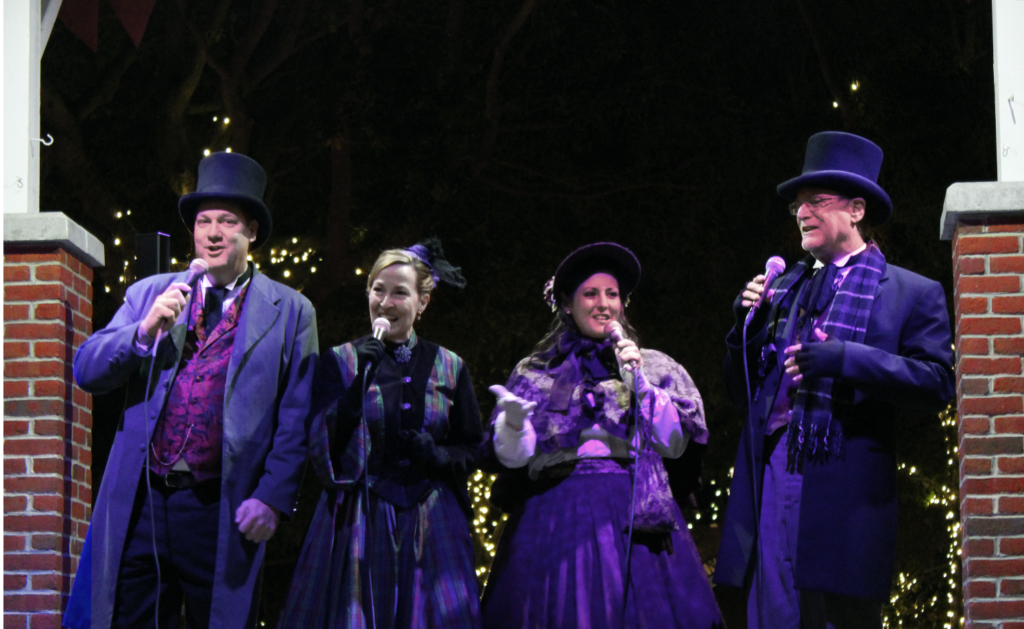 The weekly Fridays on the Plaza live music series will feature holiday entertainment every Friday evening, 7 – 9 pm, in December at Centennial Plaza in the center of downtown. Grab a nearby swing, bring a chair, or hum along to the holiday tunes as you stroll by.
December 9: Safia Valines Quartet (Christmas, Holidays)
December 16: L & G Live (Soft Rock, Hits, Holidays)
December 23: Red Mint (Folk, Pop, Holidays)
December 30: Ranahan (Country, Holidays)
In addition, strolling holiday-themed performers will pop-up on Friday and Saturday evenings (Dec 2-17) from 6 to 9 pm. Be on the lookout throughout downtown for some fun antics!
A Very Merry Farmers Market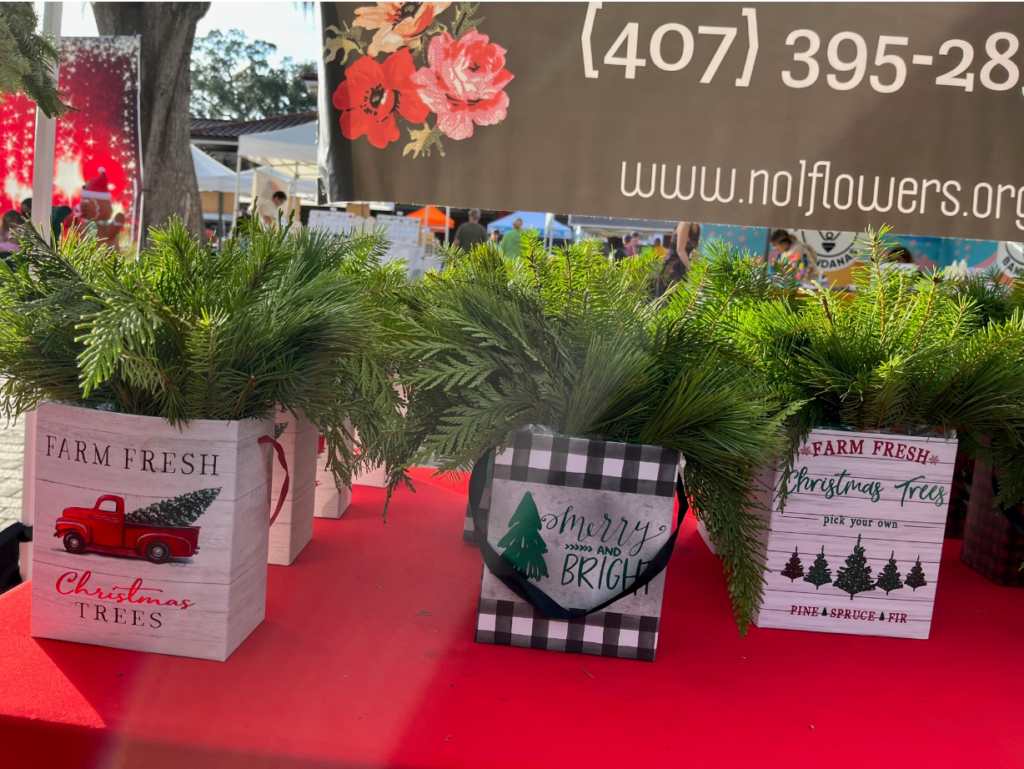 A Very Merry Farmers Market takes place every Saturday in December from 8 am to 1 pm. Located at the Downtown Pavilion (104 S. Lakeview Ave.), you will find festive flower arrangements and wreaths, holiday plants, seasonal decorations, as well as artisan food, bakery delicacies, and fresh produce to make your holiday gatherings special. The fun outing includes live music in the center of the market and family games on the lawn.
Santa will make a special visit to the Winter Garden Farmers Market on December 10 and 17, from 9 am to 12 pm. Stop by the Gingerbread House photo location at the Parking Garage Plaza to pose for pictures and share wish lists.
Holiday Shopping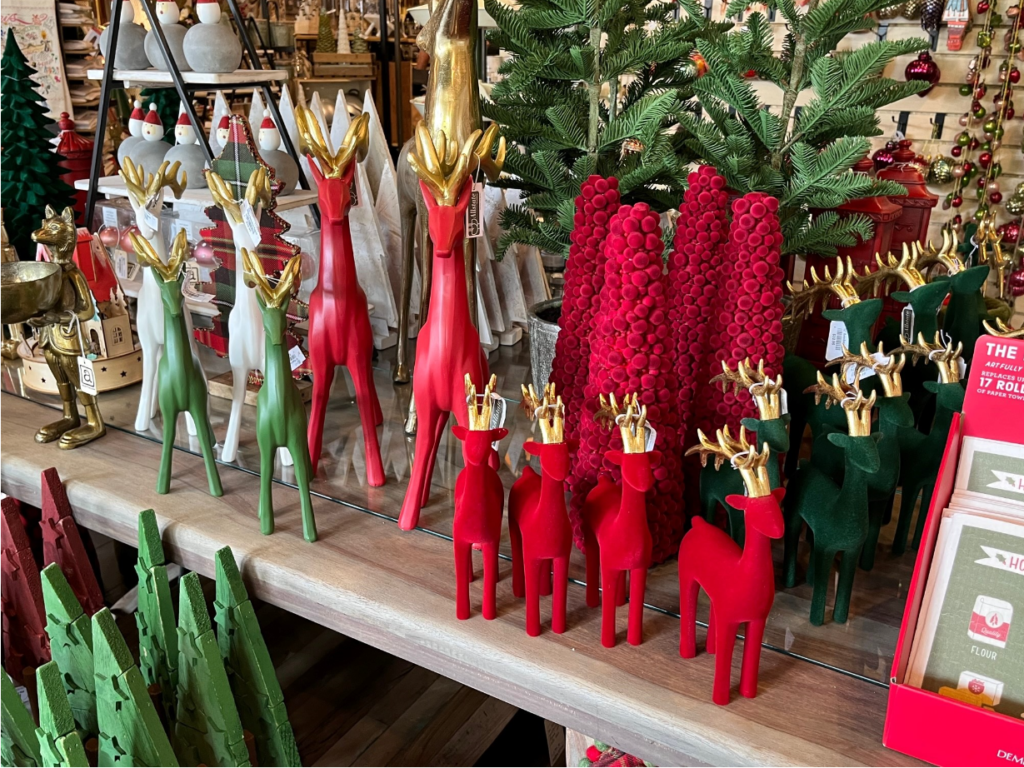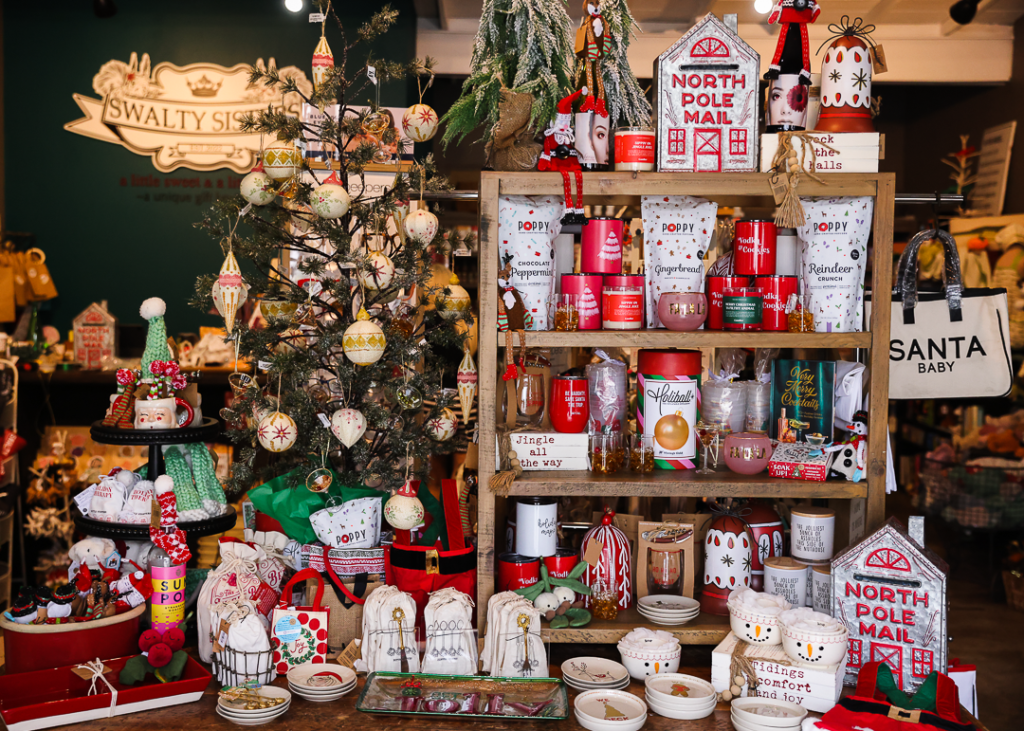 The local-owned shops have one-of-a-kind gifts for your someone special. Personalized customer service in a stress-free atmosphere makes shopping a pleasure. From apparel, accessories, jewelry, and sporting goods to home décor, gourmet seasonings, bakeries, chocolate shops, and more, you will find great gifts and all the trimmings for holiday celebrations.
Holiday Dining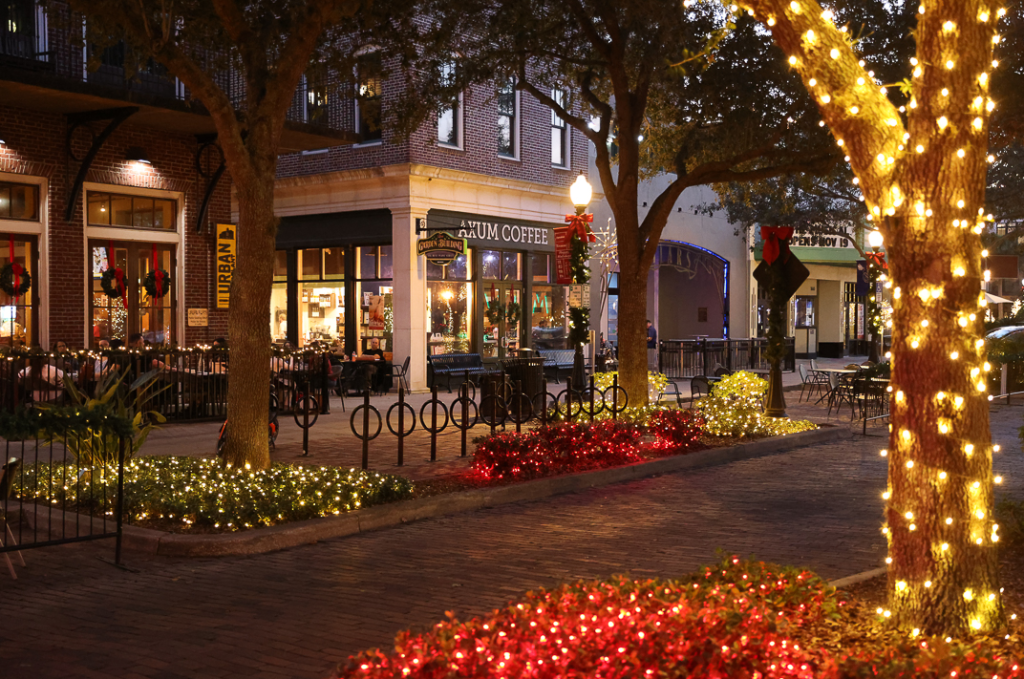 As family and friends gather, take advantage of the many local eateries and spacious outdoor dining that is adorned with festive décor. Whether it is casual or upscale, or perhaps just a place to go for a treat like hot cocoa, our local dining scene will indulge all the senses.
New Year's Eve
Ring in the New Year with dinner and a stroll through downtown and capture the final memories of 2022 at the festive photo locations. Visit Pilars for a New Year's Eve brunch with live music, 11 am- 2 pm, and welcome the new year at a special engagement with live music performances by Michelle Amato, Per & Tamara Danielsson, Chuck Archard, and Jeremy Katelanic, 8:30 pm to 12:30 am.
Stop by Historic Downtown on any day this month to experience:
Christmas tree at Centennial Plaza
themed photo locations for picture-perfect holiday cards and social posts
festive light displays, decorations, and holiday music
a colorful-lit Downtown Interactive Fountain
Holidays in Winter Garden art exhibit inside Winter Garden City Hall (during operating hours)
custom-painted holiday storefront window art
unique shops to find one-of-a-kind gifts and holiday apparel and décor
expansive outdoor dining patios with holiday trimmings
Tis the Season 2022 runs for 38 days, launching on December 2 and ending on January 8. Historic Downtown is the ideal gathering spot to make merry memories this holiday season!