Outdoor Dining Month in Winter Garden
May 5, 2021
Updated 4/29/2022
The City of Winter Garden proclaims May as Outdoor Dining Month! It's the perfect time to enjoy spring weather and a side of sunshine at the many fresh air dining options throughout Winter Garden. Dine amongst historic charm and scenic flowers and greenery along the umbrella lined streets of Downtown Winter Garden. Visit the many restaurants beyond Downtown that have amazing outdoor seating. On your next date night, family dinner out, or even on your lunch break, grab a side of sunshine and dine al fresco!
Make your own outdoor seating by having a picnic with take-out from your favorite local restaurant, or that place you have been meaning to try. Winter Garden is full of ideal picnic spots! Dine on the bench swings in Downtown's Centennial Plaza or at the picnic tables and lawn area at the Pavilion, or while watching the sunset at nearby Newton Park. Or, combine dining with nature walks and playground time at Tucker Ranch Recreational Park and Nature Preserve, or at the many other city and neighborhood parks.
In Winter Garden you can find diverse cuisine options to tantalize all taste buds. Whether you are in the mood for French, Asian, Italian, Thai, Mexican, or American fare, you can find it in Winter Garden. There is also a variety of casual, fine dining establishments, and cafes. You can find a list of Downtown Winter Garden resturants here.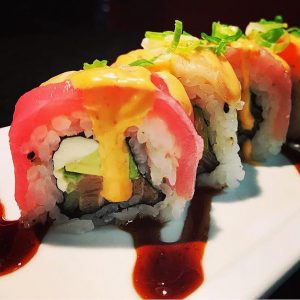 Downtown Winter Garden is also home to the artisan Plant Street Market boasting a selection of eateries ranging from pizza, barbeque, subs, to sushi, Mexican, cheesy creations, and more so you are sure to find something for the whole family. Enjoy your selections at the large outside patio or at the Crooked Can Brewing Company along with a refreshing beer.
Some of the many al fresco dining options Beyond Downtown Winter Garden include…
When you come and enjoy al fresco dining in Winter Garden, be sure to snap a pic to share on social media. We would love to see all the yummy meals and fun times, you can tag us on social media @officialdowntownwintergarden and hashtag #downtownwintergarden.