Outdoor Holiday Market with Festive Entertainment
November 1, 2023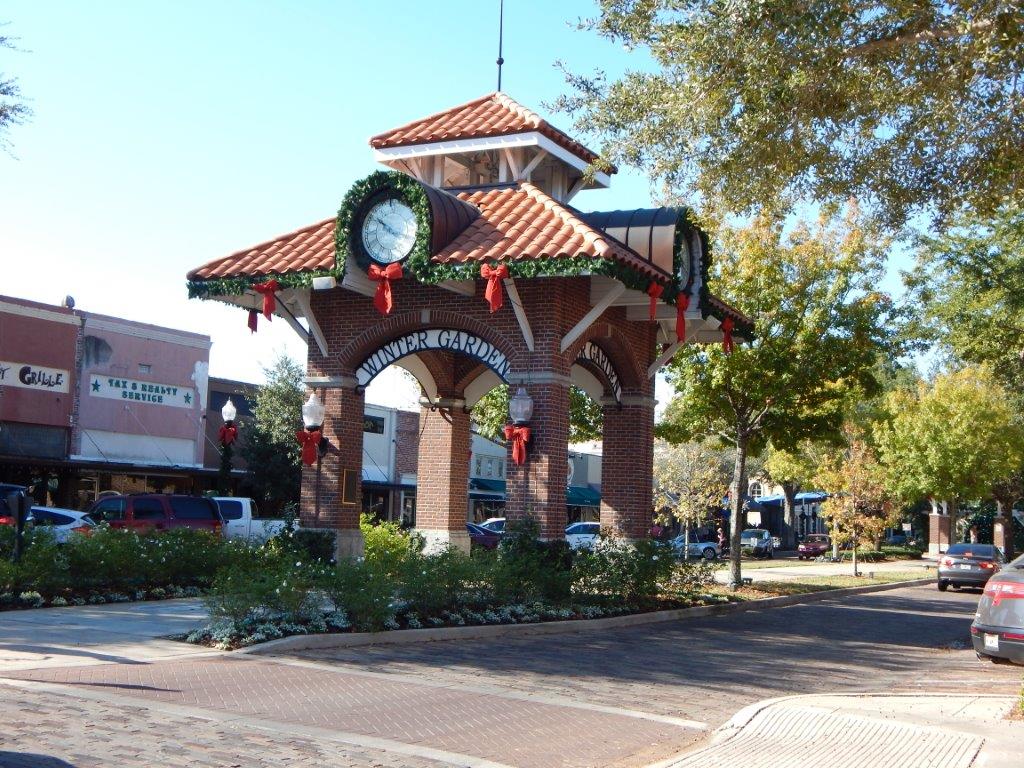 Experience a traditional outdoor Holiday Market right in historic downtown Winter Garden with festive shopping and merry entertainment for all ages. The pedestrian-only market takes place on Saturday, December 2, from 1 p.m. to 4 p.m., in the heart of a festive wonderland.
With the streets closed, wander freely from booth-to-booth to shop for everything and anything holiday — from décor, ornaments, cookies, cakes, breads, chocolates, to plants, arts and crafts, pet items, jewelry, apparel, and accessories. Of course, there will be a plethora of unique gifts for sale as well as holiday sweets and treats—and gingerbread galore. Be sure to pop inside the boutiques and retail shops just steps away for even more shopping options.
Free live holiday entertainment (1 – 4 p.m.) will add to the festivities as Dickens Carolers stroll through the market to serenade shoppers. In addition, a caricature artist will hand draw caricatures, with a holiday twist, for attendees. Stop at the Holiday Caricature Booth to have a complimentary custom take-home artwork created to mark this holiday memory. An outdoor story time of holiday classics at 1 p.m., 2 p.m., and 3 p.m. will delight children. They can enjoy the holiday tales while sipping complimentary hot chocolate. Plus some surprise entertainment!
The holiday market has something for the whole family, even the furry ones! Bring your leashed pup along for an afternoon stroll and holiday picture taking. Plus, they will love the pet holiday accessories and treats for sale, including some gingerbread flavored!
The Holiday Market is set in the most festive surroundings with a 34-foot-tall Christmas tree adorned with nearly 1,000 ornaments located at its center. Besides the colorful decorations and light displays, elaborate seasonal themed photo stations are located throughout downtown. See how many you can find and be sure to visit the gingerbread house photo spot at Parking Garage Plaza! Background holiday music resonates through the market air adding to the festive ambiance.
Embrace the holiday charm by grabbing a spice latte, a hot chocolate, a caramel Boba tea, or your favorite beverage at one of the downtown cafes. Perfect accompaniment for a gingerbread cookie! The festive atmosphere is ideal for Indulging in peppermint ice cream or holiday chocolates. Eateries to satisfy all tastes can be found downtown as well as an abundance of outdoor dining options.
Look for the Holiday Market booths along West Plant Street from Woodland Avenue to Lakeview Avenue, as well as along South Main Street and South Lakeview Avenue (stretching from Plant Street to Tremaine Street).
The downtown streets will be closed providing an opportunity to conveniently enjoy the Holiday Market and downtown's offerings with ease. Parking is always free, including at the downtown three-level parking garage (160 S. Boyd St.), 117-space parking lot (37 N. Boyd St.), Sam Williams Little League Complex (415 S. Park Ave.), and a little further up the road at Veterans Memorial Park (420 S. Park Ave.).
The Holiday Market is a great way to support the local businesses while making merry memories. It may become a new favorite annual tradition!