The Arts Unleashed and Outdoors – the Monarch Project and Mural Program!
July 1, 2020
The Bloom and Grow Garden Society has commissioned a butterfly sculpture that will be completed early 2021 to go into the new park being built next to the Plant Street Exchange.  The copper butterfly, crafted by renowned artist Don Reynolds, will stand about 10 feet tall with a wingspan of about 8 feet. Below is a photo of the artist with his monarch creation.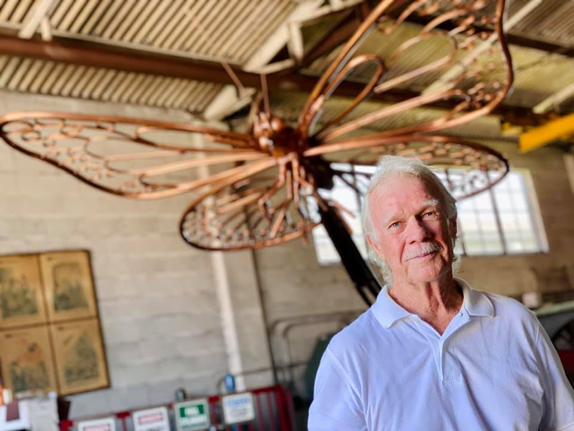 Below is the conceptual plan for Downtown's newest pocket park to include trees, benches and butterfly sculpture.
This will be Downtown's first outdoor sculpture. In addition to the sculpture, the City and the Winter Garden Arts Association have commissioned three murals to be painted as part of a pilot program.
The first mural of the pilot program was completed in September and can be found at the Southwest corner of Boyd and Plant Streets. Thank you and a shout out to artist, PJ Svejda who painted the mural.