City Launches Phase Two of Love Local Campaign
February 12, 2021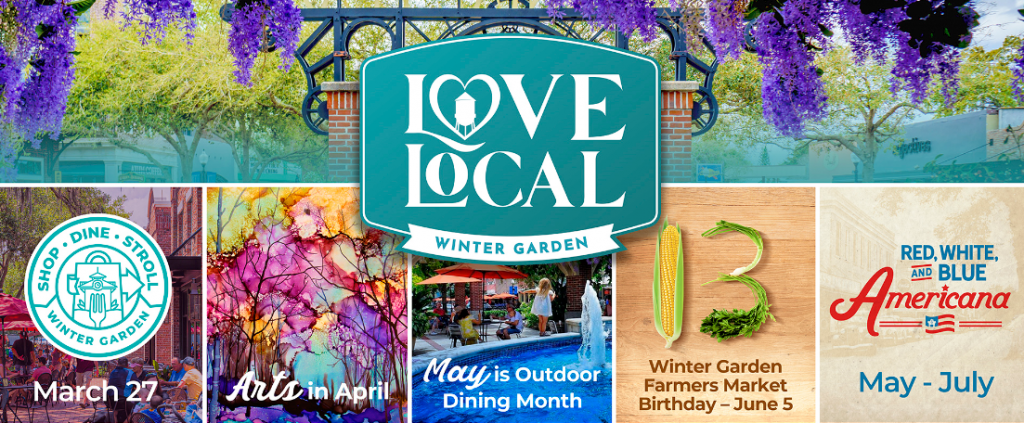 The Love Local campaign, launched by the City of Winter Garden last fall, continues in 2021 with a line-up of programs and activities to help small businesses recover from financial losses due to the COVID-19 pandemic. The intent of the Love Local campaign is to build awareness of the importance of shopping and dining local to support small businesses and community organizations that are vital to the city.
From now through the summer, the campaign will include monthly activities and programs that support local businesses and community organizations:
When: February 12-14
Where: Downtown Winter Garden
The campaign fittingly launches in February, the month of love, with Valentine's Day weekend activities in Downtown Winter Garden that include horse-drawn carriage tours, festive lights, and holiday décor, restaurant and store specials, and more to attract patrons to local businesses. Check out our list of Top 10 Downtown Date Ideas here. A plea to show love and appreciation to community nonprofits will also be promoted this month in an effort to gain financial support for these vital organizations.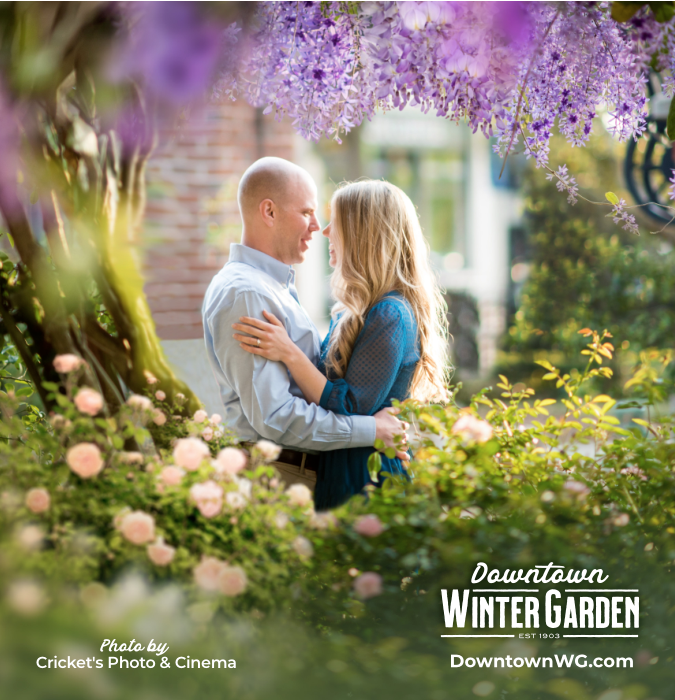 When: March 27
Where: Downtown Winter Garden and Citywide
In celebration of National Mom and Pop Business Owners Day (March 29th), an outdoor sidewalk sale along with in-store and online deals, as well as restaurant specials and outdoor dining. March's ideal weather makes it the perfect time to stroll the charming streets, stores, and outdoor dining areas. There is no better way to support your favorite Mom and Pop Business than to lift your wallet and make a purchase. Check out the Facebook Event to stay updated on everything.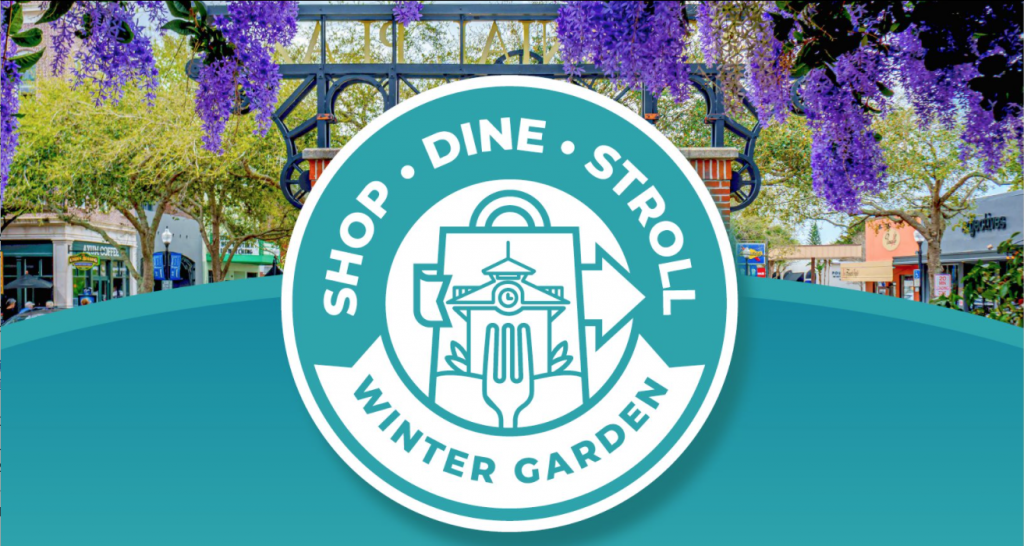 Celebrating The Arts in April
When: April 17th
Where: SOBO Art Gallery & Downtown Winter Garden
Love Local extends to the arts community, which is an integral part of our well-being and enriches our hometown. The theme for the month and the all-day event on April 17th is "The World Outside," which will include art activities and exhibitions both indoors and outdoors throughout downtown, followed by a ticketed fundraiser event that evening.
On Saturday, April 17th, there will be over 20 Indoor and Outdoor Art activities including classes and workshops throughout Downtown.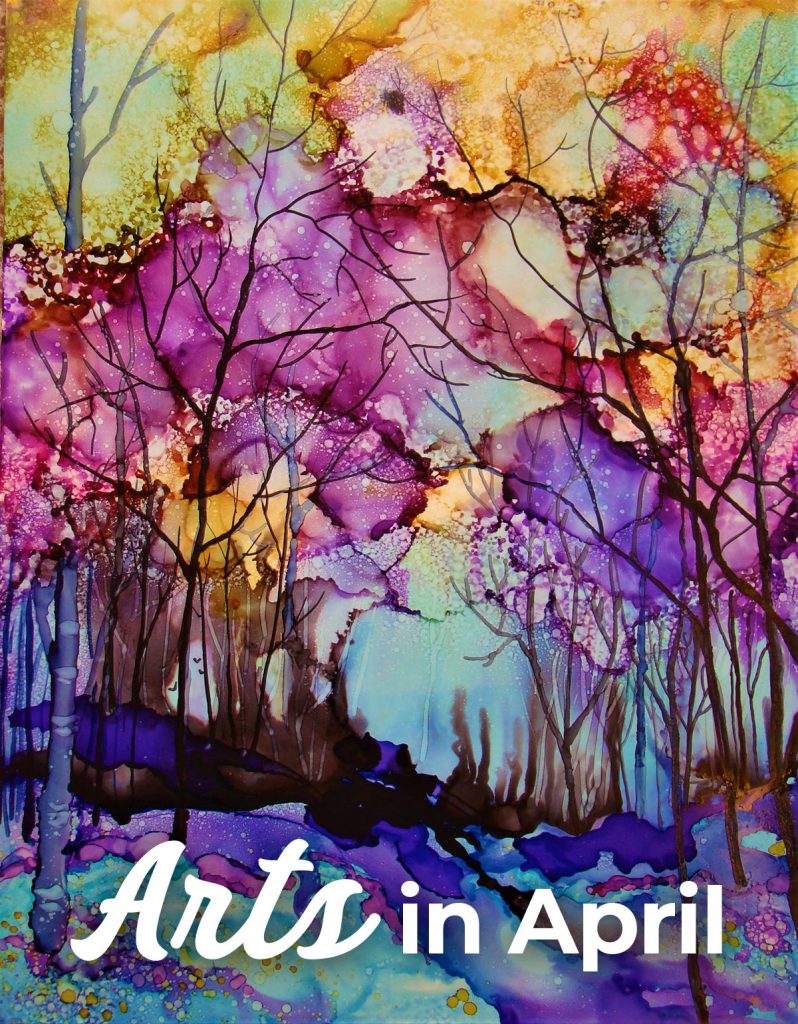 May Declared Outdoor Dining Month
When: May 1 -31
Where: Downtown Winter Garden and Citywide
The City of Winter Garden proclaims May as Outdoor Dining Month! Spring is perfect for al fresco dining at the outdoor restaurant patios throughout the City, including the umbrella tables dotting the historic streets of downtown. The weather is also perfect for an outdoor picnic with take-out from your favorite local restaurant! (Proclamation to be presented at May 13, 2021, City of Winter Garden Commission Meeting.)

Love Your Local Food
When: June 1–30 with a special celebration June 5th Celebration
Where: Winter Garden's Farmer Market
Many local businesses within our community are cottage businesses, market vendors, crafters, food artisans, and local farmers so let us collectively show them support this month. In celebration of the Farmers Market's 13th birthday on June 5th, the community is urged to come out to support local farmers and artisans, as well as to eat local on this day. This is the end of the farming season and there will still be a great variety of local food to enjoy.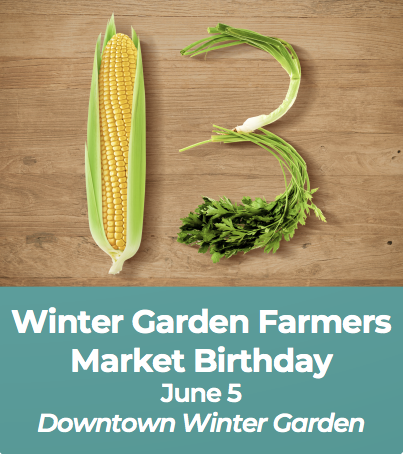 Red, White and Blue Americana
When: May – July with Live Music on July 2 & 3
Where: Downtown Winter Garden
Celebrate America by loving local! From Memorial Day through Independence Day, Downtown will be decked out in patriotic colors and decorations accentuating its small-town charm. An ideal holiday setting for patronizing the local shops and restaurants. In addition, live Red, White, and Blues music on Friday, July 3, from 7-9 pm, at Centennial Plaza, and at the Farmers Market on Saturday, July 3.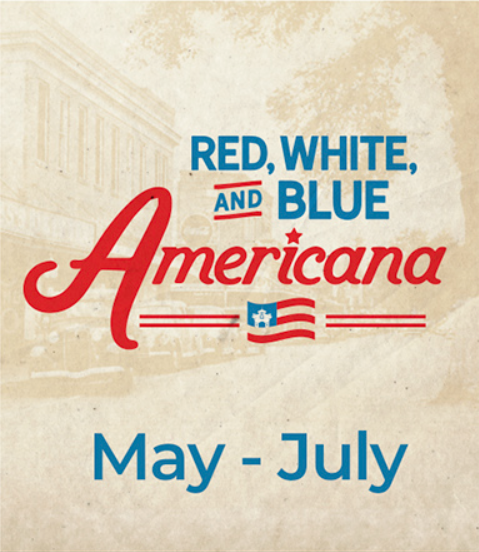 The City of Winter Garden will continue to monitor the COVID-19 outbreak within the community and reserves the right to cancel any activities that are not in the best interest of the public health, safety, and welfare of the citizens of Winter Garden. To learn more about the Love Local campaign and additional initiatives to help businesses recover, visit our business page.