Top 10 Holiday Photo Spots
December 18, 2020
Downtown Winter Garden is idyllically picturesque this time of year exuding Norman Rockwell small town holiday charm. With all the holiday backdrops to choose from, we have compiled the Top 10 Holiday Photo Spots perfect for capturing this year's memories.
#1. Poinsettia Christmas Trees at Centennial Plaza
101 W. Plant Street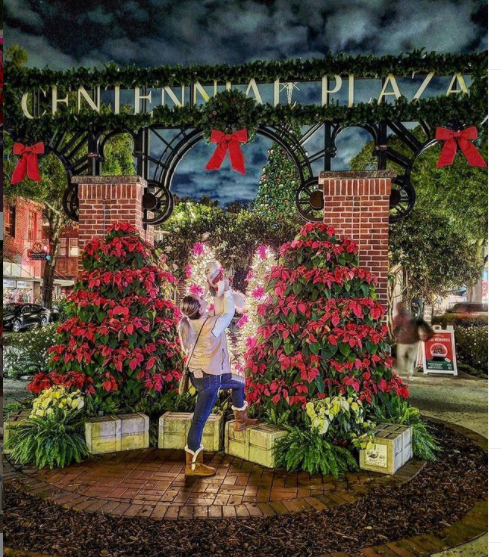 #2. Holiday Mural Wall at Doxology (hand painted by Rachel Ross, designed by Artist Jenn Sayler)
49 S. Main Street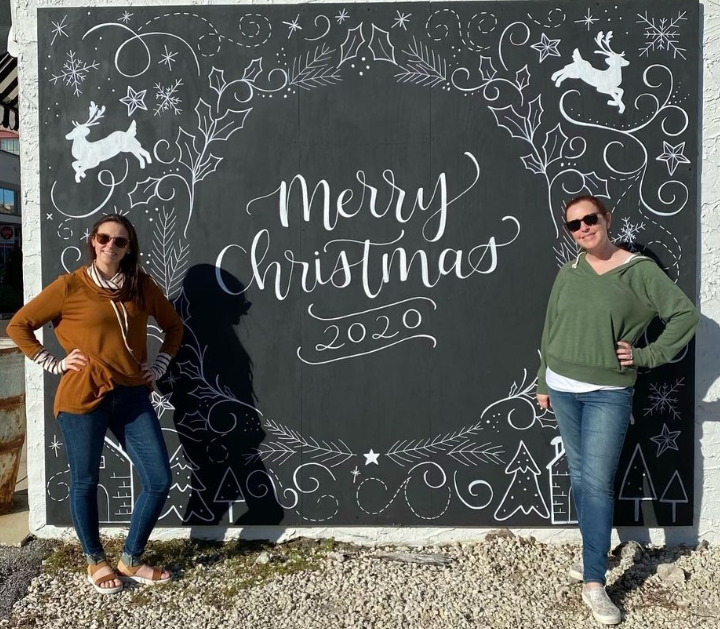 #3. Winter Wonderland at City Hall
300 W. Plant Street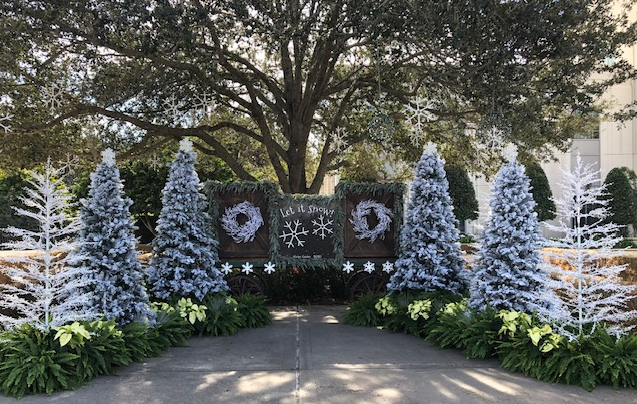 #4. North Pole Gingerbread House & Candy Lane at Parking Garage
160 S. Boyd Street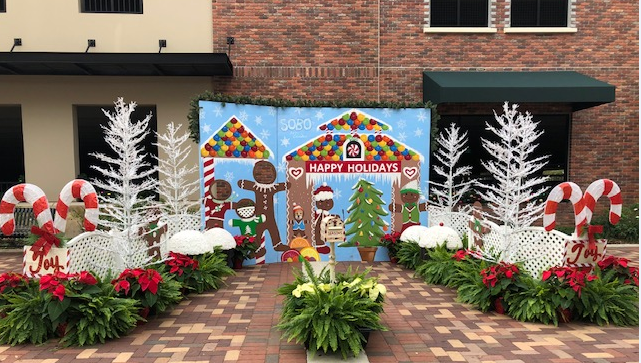 #5. Towering Christmas Tree at Centennial Plaza
101 W. Plant Street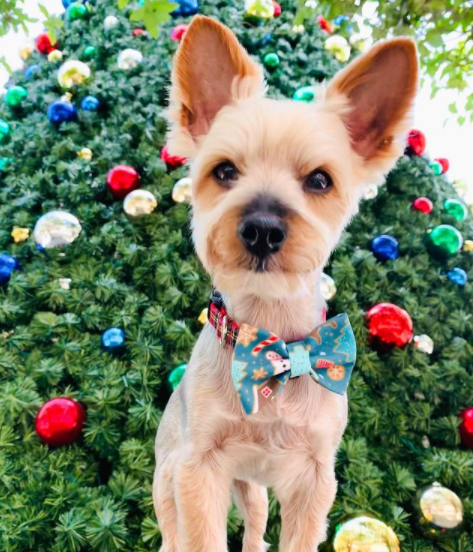 #6. Clock Tower
2 W. Plant Street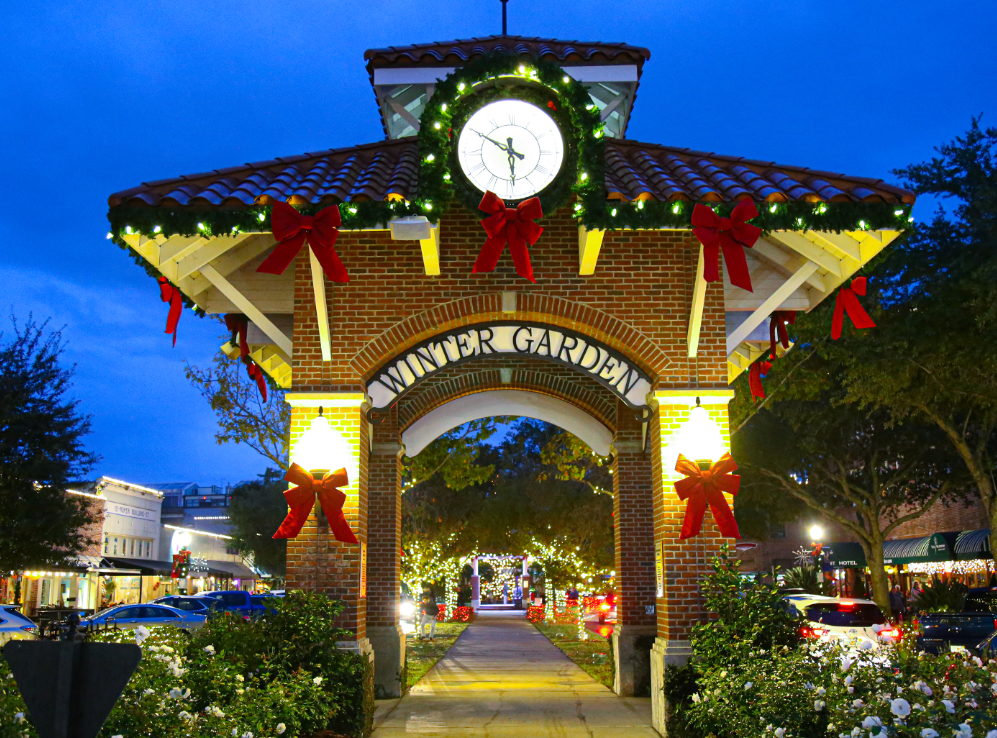 #7. Downtown Interactive Fountain – festive at night or day
104 S. Lakeview Avenue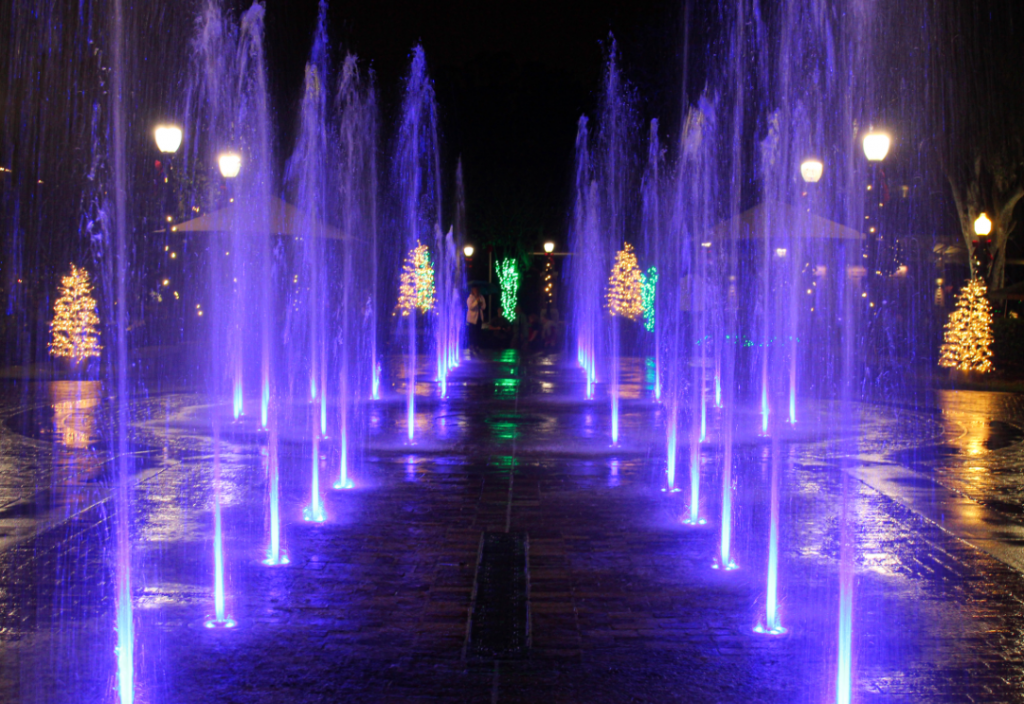 #8. Twinkling Light Trail – Festive Decorations & Lights along Plant Street (West Orange Trail)
from Dillard Street to Park Avenue
#9. Hanukkah Display at Police Station
251 W. Plant Street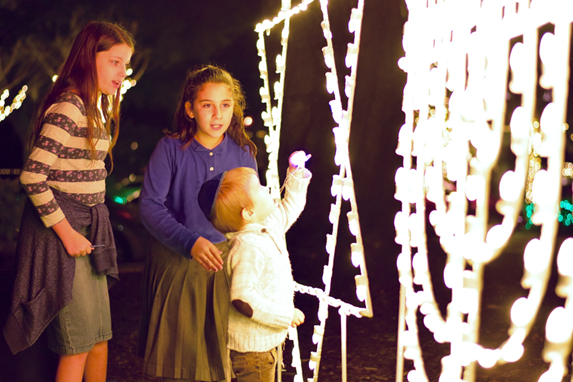 #10. Winter Garden Heritage Museum
1 N. Main Street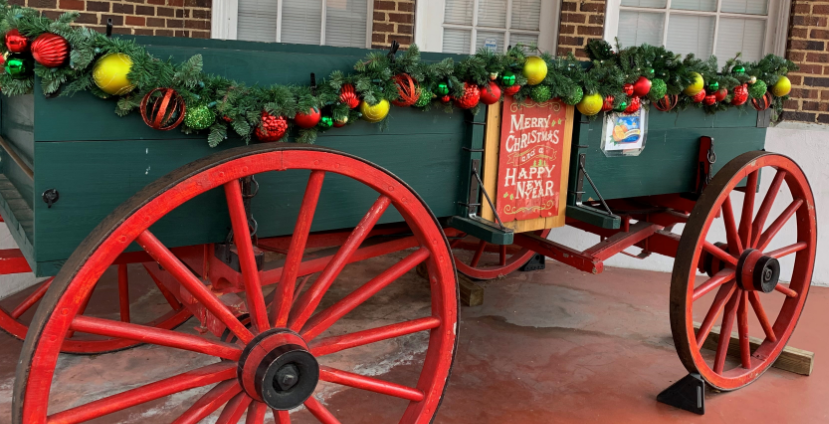 See how many of the Top 10 Holiday Photo Spots you can check off your list while discovering even more (including numerous painted storefront window displays)!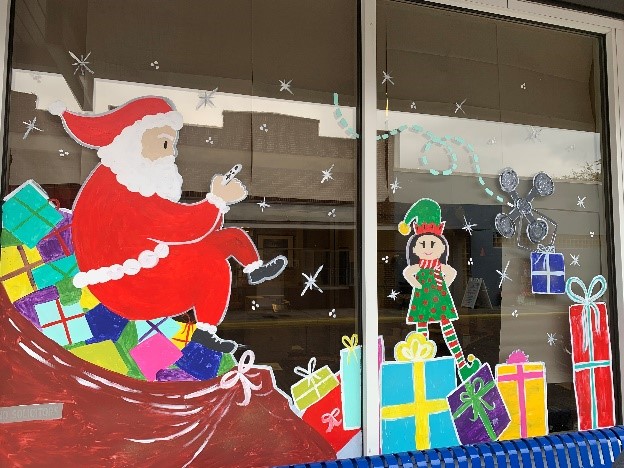 Whether you are snapping festive posts for social media or for this year's holiday photo card, Downtown Winter Garden is the ideal backdrop to capture making merry memories.