Why You Should Support Local Businesses
March 3, 2021
Winter Garden is well-known for its small town charm. It's hard to put your finger on what exactly makes Winter Garden such a special place. Is it the mature trees and beautiful flowers? Is it the historic charm and authentic brick buildings? Maybe it's the award-winning farmers market and the many one-of-a-kind restaurants. Perhaps it is the plethora of unique shops, art, and entertainment. A combination of all these things and more make Winter Garden the city we all love so much. Local businesses are the heart and soul of Winter Garden, and they need our support.
The COVID-19 pandemic has hit small businesses hard. They are still trying to recover from the financial losses from 2020. Each and every one of us can have an impact. Every time you make a purchase, you are making an impact. Choose to go to a local restaurant over a national chain. Shop at local boutiques instead of big-box retailers. Shopping online and at national chains is convenient, but when you support local businesses, you are strengthening the backbone of our community.
According to the organization Independent We Stand, for every $100 spent at local businesses, $68 will stay in the community. Whereas only $43 remains in the community when shopping at a national chain. When you shop locally, more of your money is going into the local economy, supporting local jobs, and making a difference in your city.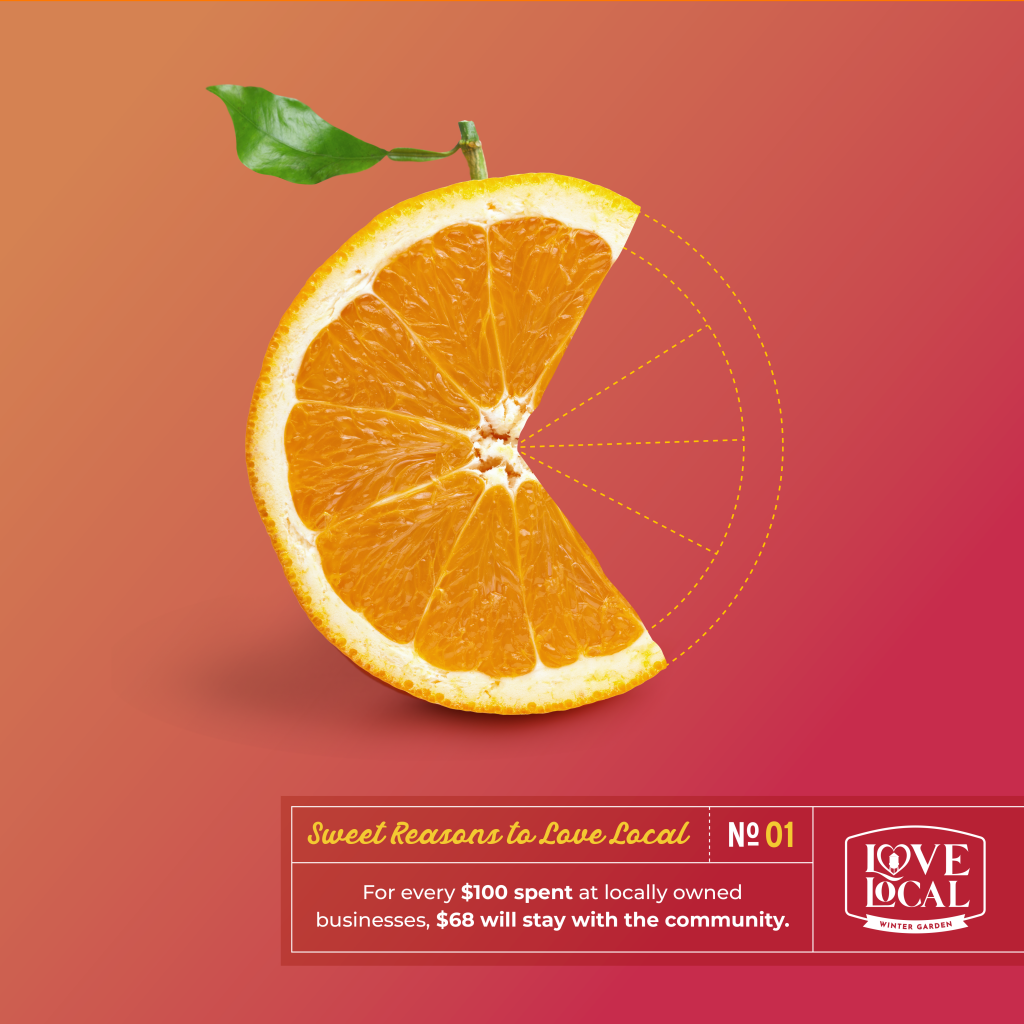 The more money that stays in our local economy the better it is for our workers, business owners, and residents. Make sure to put your money where your home is. Be on the lookout for all upcoming opportunities to support small businesses.