Winter Garden Celebrates National Bike Month
May 18, 2021
May is National Bike Month, a celebration of biking as recreation, transportation, and a healthy activity for our well-being and everyday lives. Promoted by the League of American Bicyclists, National Bike Month is a chance to showcase the many benefits of bicycling — and encourage more folks to give biking a try. With a 22-mile, award-winning trail running through its scenic downtown, Winter Garden is a biking town with lots to celebrate!
The joy of biking resurged last year as folks flocked to trails and streets for a much-needed outdoor activity. Many have now become lifelong fans of this recreational outlet, but if you have put that bike aside recently, National Bike Month is an impetus to get rolling again! Whether you're riding for fun, fitness, or just need to get around, you are part of our movement for safer streets, connected communities, a healthier planet, and happier people.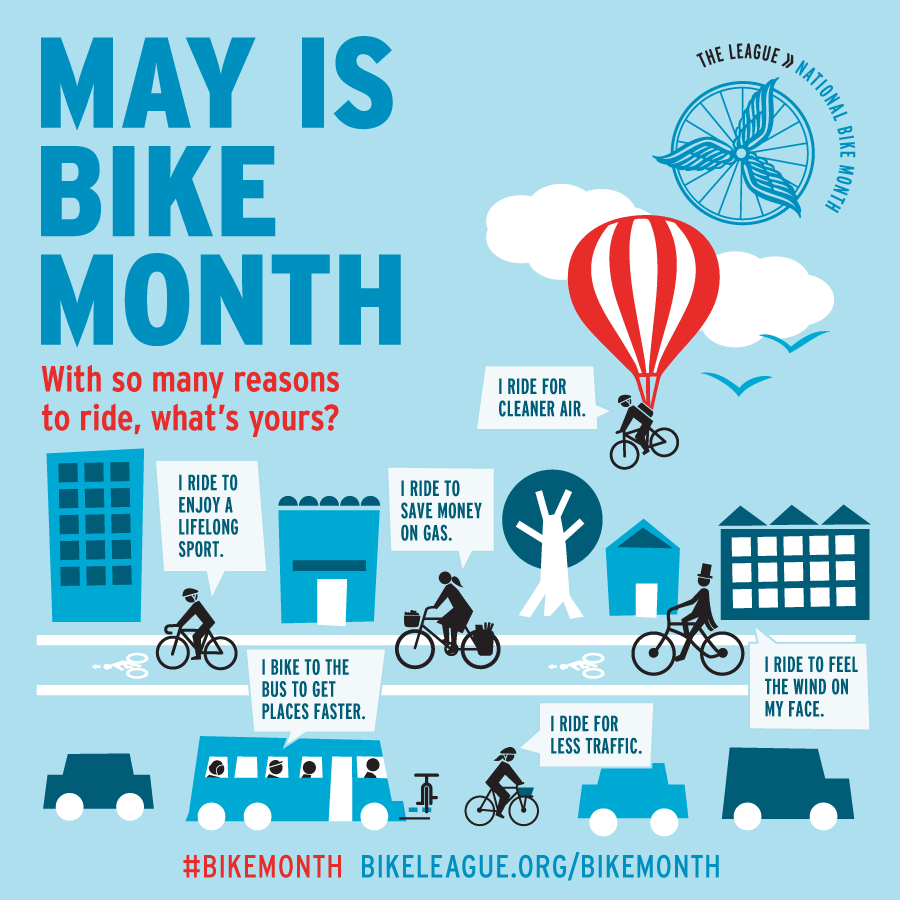 Benefits of Cycling
» BIKING IS FUN: Biking brings people together, encourages discovery, and fosters community engagement.
» BIKING IS HEALTHY: Bicycling can integrate physical activity into our daily routines.
» BIKING IS GREEN: Biking curbs your carbon footprint, reduces air pollution, and reliance on fossil fuels.
» BIKING SAVES MONEY: Biking cuts parking, gas, and other driving costs while reducing traffic congestion.
West Orange Trail
The award-winning West Orange Trail threads down the middle of two-lane Plant Street in the center of Downtown Winter Garden. This makes the Downtown area a perfect location for hopping onto the trail or for providing a resting stop for trail users to browse the shops and restaurants. This trail goes both northeast and west and connects to many other communities and trails for a total of 22.26 miles.
Built on old railroad alignments, the world-class 14-foot wide paved trail goes through urban and suburban sections of Orange County including passing through the downtowns of neighboring Oakland and Apopka. Hop on a bike (rentals available at trailheads), and explore the trail's scenic surroundings and uncover the region's past and present along the way. The West Orange Trail will soon be part of the 250-mile Coast to Coast (C2C) Connector Trail providing a paved trail route from the Florida's Atlantic coast to Florida's Gulf coast.
Winter Garden is proud to be a designated "Trail Town" by the State of Florida due to its bike-friendly environment, its scenic quality, and its myriad of dining, recreation, entertaining, and lodging options surrounding the trail.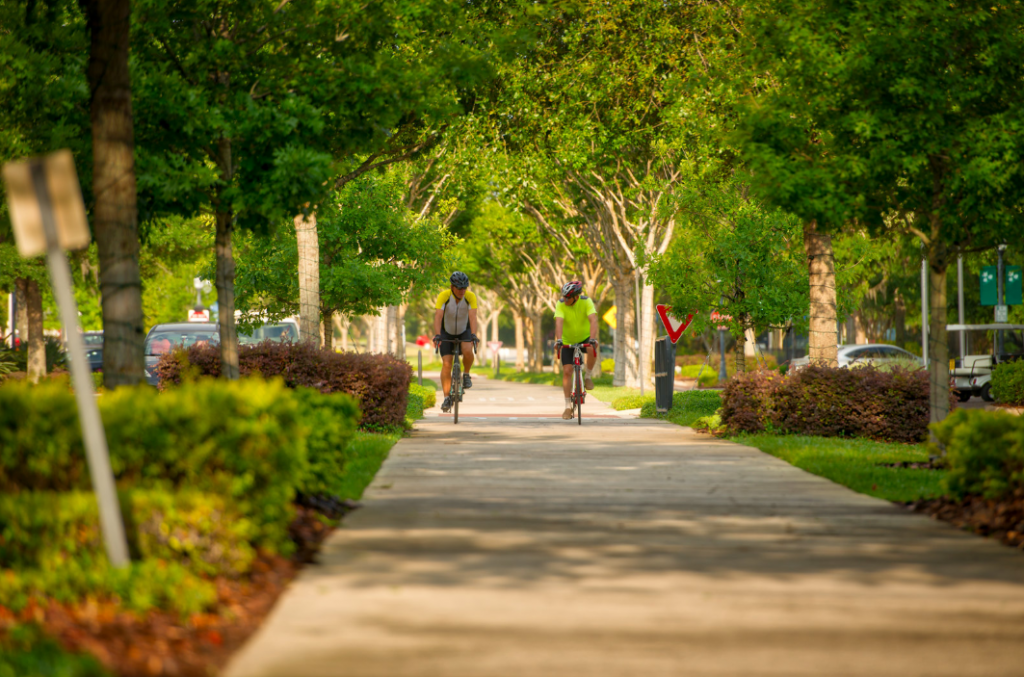 Bike rentals are available on the West Orange Trail at:
Winter Garden Station
Wheel Works | 407-877-7433
455 East Plant Street
Open Tuesday through Sunday, 10:00am-5:00pm

Killarney Station in Oakland
West Orange Trail Bikes and Blades | 407-877-0600
17914 State Road 438
Open Monday through Friday, 9:00am-5:00pm,
Saturday, Sunday and Holidays, 7:30am-5:00pm
Wheel Works: Full Service Bike Store
Winter Garden is home to Wheel Works, a full-service bicycle retail store selling road, mountain, hybrids, comfort, and kids bikes. The store is restocked with a large variety of bikes for all ages and lifestyles. In addition, they have a wide range of accessories and equipment available for the whole family. If you already have a bike, they provide service and repairs for all types of bikes. Certified mechanics are on hand to assist with anything, doing repairs as if it was their own bike. Anything as small as pumping up a tire to major overhauls.
Wheel Works | (407) 654-1496
101 Plant Street
Open Tuesday through Friday, 10:00am-6:00pm Saturday, 10:00am-6:00pm
Get Involved
Don't miss Bike to Work Day on Friday, May 21st! Remember to pedal instead of drive to work this Friday.
There are so many reasons to bike and so many great benefits that you will reap if you make cycling a part of your daily routine. It's time to dust off your bicycle if you haven't ridden in a while and get out there, if you're an avid rider encourage your friends and family to join you next time you hop on the trail. Snap a pic next time you ride your bike and tag us on social media @officialdowntownwintergarden. You can also participate in Bike Month by playing our Bike Month Bingo and sharing it on your Instagram story. We hope to see you on the trail!