Winter Garden Fall Heritage & Music Festival
November 3, 2021
The City of Winter Garden is celebrating its founding 118 years ago with a free community-wide Winter Garden Fall Heritage & Music Festival on Saturday, November 6, 8:00 am to 10:00 pm. Hosted by the City of Winter Garden and the Winter Garden Heritage Foundation, the daylong event includes multiple stages of live music, family-fun games, fall and children activities, heritage exhibits including an outdoor immersive video display on City Hall, and much more.
Click here for a music schedule and full list of activities for the entire day.
Live Music
A significant component of the festival will be the live music happening from 11:00 am to 10:00 pm. More than 20 bands of various genres will perform across five stages and at Centennial Plaza. In addition, a variety of street performers will stroll the downtown streets to delight locals and visitors from 2:00-9:00 pm.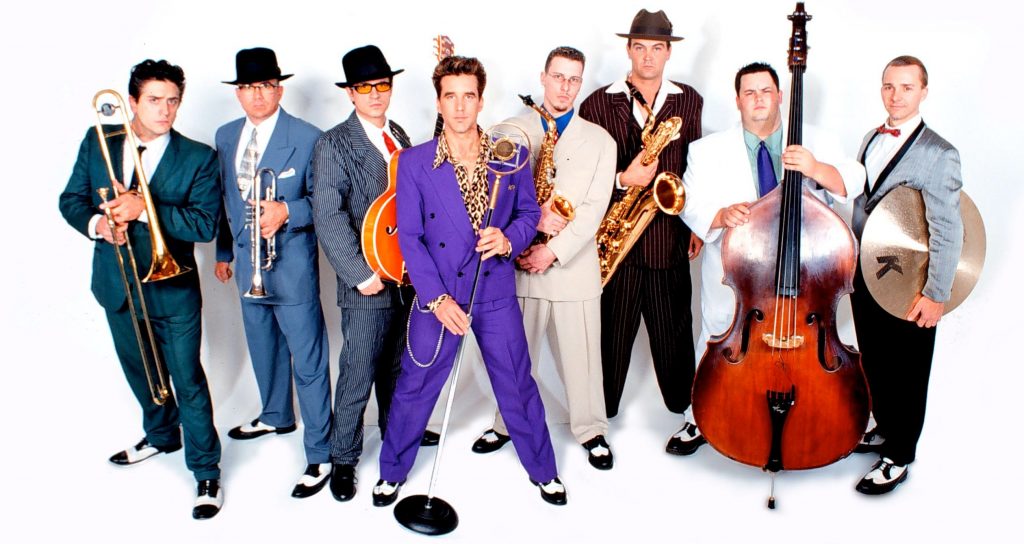 MUSIC STAGE SCHEDULE
LOOP STAGE – 427 W. PLANT STREET
1:00 PM – 2:00 PM: Dublin Beat Irish Band –Celtic
3:00 PM – 4:00 PM: Thomas Wynn and Hannah Harber – American Rock
5:00 PM – 6:00 PM: Anti Idol – All 90's Rock
8:00 PM – 9:30 PM: Selwyn Birchwood – Blues
CITY HALL STAGE – 300 W. PLANT STREET
11:00 AM – 1:00 PM: Garden Music School – Various Music
6:00 PM – 8:00 PM: We Flip Entertainment – Breakdancers
LAKEVIEW STAGE 104 S. LAKEVIEW AVENUE
2:00 PM – 3:00 PM: Tom Jackson Band – Country
4:00 PM – 5:00 PM: Gerry Williams Band – Funk, Soul, & R&B
6:00 PM – 7:15 PM: Gamalier Reyes – Salsa & Latin
GAZEBO – 101 W. PLANT STREET
1:00 PM – 2:00 PM: Porch Dogs –Cajun/Zydeco
3:00 PM – 4:00 PM: L&G Live – Acoustic Pop, Soft-Rock, 90s Hits
5:00 PM – 6:00 PM: Molly Holton – Acoustic Blues
8:00 PM – 9:00 PM: Paint it Black Quartet – Cutting Edge Instrumental
MAIN STREET STAGE 1 N. MAIN STREET
11:00 AM – 12:30 PM: Flight Scene – A Capella Group Country, Top Hits
2:00 PM – 3:00 PM: Cat Ridgeway and the Tourists – Rock, Soul, Folk
4:00 PM – 5:00 PM: Bryce Mauldin – Country
5:00 PM – 7:00 PM: We Flip Entertainment – Fall Themed Variety Show
7:00 PM – 8:00 PM: Spazmatics – Oldies
9:00 PM – 10:00 PM: Michael Andrew & Swingerhead – Swing/Big Bang
SAM WILLIAMS LITTLE LEAGUE COMPLEX/SENIOR FIELD – 415 S. PARK AVE
3:00 PM – 4:00 PM: School of Rock – Variety of Kids Rock Musicians
5:00 PM – 6:00 PM: Hello Sister – Pop
PILARS LOFT – 146 W. Plant Street
8:00 PM – 11:00 PM: The After Party at Pilars Loft with Scott Dickinson Jazz Quartet – Contemporary Jazz
SOBO PLAZA STAGE – 127 S. Boyd Street
Sponsored by Pammie's Sammies
6:00 PM – 8:00 PM: Morrissey Blvd. Band – Cover Band
STROLLING ENTERTAINMENT – HISTORIC DOWNTOWN WINTER GARDEN
2:00 PM – 5:00 PM: We Flip Entertainment – Fall Themed Strolling Powerskippers
4:00 PM – 8:00 PM: Austin Daniels – Strolling Guitarist
6:00 PM – 9:00 PM: We Flip Entertainment – Fall Themed Jugglers Strolling
CHILDREN & SPORTING ACTIVITIES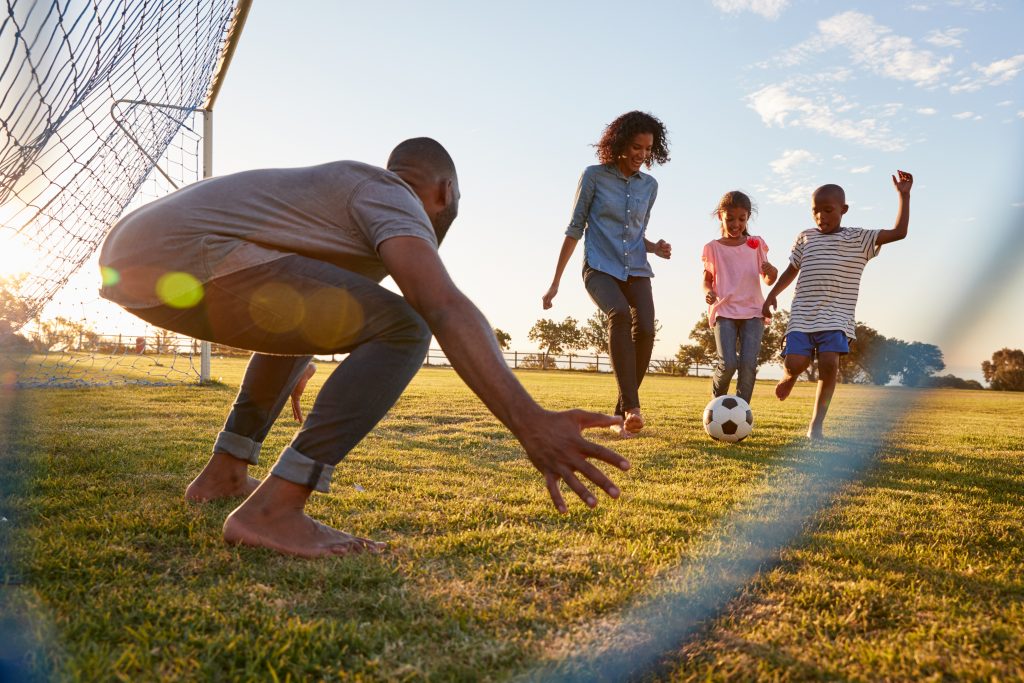 Health & Harvest Festival/Winter Garden Farmers Market
There will be several activities throughout the day that are perfect for children of all ages. Starting in the morning, head over to the Winter Garden Farmers Market to enjoy family-fun lawn games, fall-themed activities, fitness, and cooking classes, a DJ, and much more brought to you by Healthy West Orange from 8:00 am – 1:00 pm. There will also be complimentary health screenings for adults. While at the Farmers Market, check out the new weekly Kidz Zone with complimentary seasonal crafts to create and take home.
Participatory Sporting Events & Field Games for all Ages
For the sports enthusiasts or those just wanting some physical activity in the crisp fresh air, join the fun games of football, pickle ball, volleyball, soccer, baseball, softball, at Sam Walker Sports Complex and Veterans Memorial Park from 8:00 am to 4:00 pm. Hosted by the City's Parks & Recreation Department, the whole family is invited to play and enjoy the fun children's activities and live music. End the day rocking to kid-favorite bands taking the stage at Sam Williams Little Leagues Complex with a performance by the School of Rock from 3:00 – 4:00 pm followed by America's Got Talent's sibling trio, Hello Sister.
Masonic Lodge Fall Festival and the Arts
The Winter Garden Masonic Lodge No. 165 F&AM is hosting their Fall Festival and the Arts for kids of all ages. There will be face painting, continuous live music, games, art, food, and lots of family fun! Don't forget to take a hayride with your family to make fun memories. Some activities will have a fee. The event will take place from 11:00 am – 4:00 pm at 230 W. Bay Street.
Central Florida Railroad Museum
All train enthusiasts, or those just looking to explore, will want to head over to the Central Florida Railroad Museum. From 9:00 am – 5:00 pm, there will be a G-Scale Model Railroad with controls for kids (and adults) to run. Exclusive behind-the-scenes tours of the museum will be available all day, and there will be an outdoor tent to purchase fun railroading merchandise.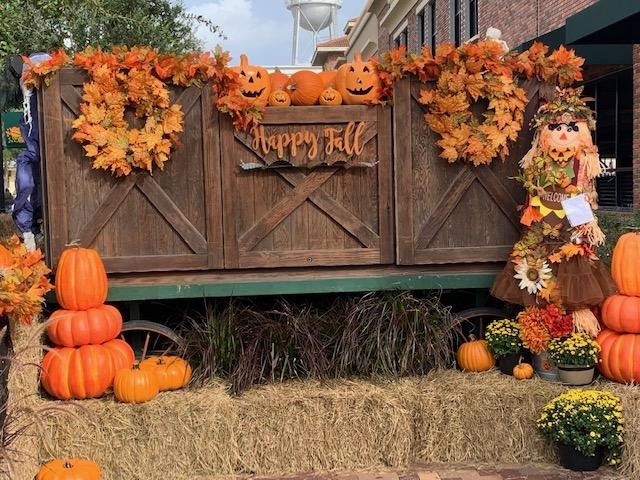 Hay Maze and Fall Festivities
Be sure to go through the winding hay maze in front of City Hall. At the hay maze, you will also find a fall-themed photo station for a family keepsake and for social posts. Additional fall festivities, decorations, light displays, and storefront painted windows truly make a fun setting to celebrate the new season.
5K Donut Dash
Eat donuts, run/walk, eat more donuts – that sounds like an ideal race for a fall day! The Donut Dash 5K to benefit the Police Athletic League, kicks off at 8:00 am at Newton Park (1 Surprise Drive) and winds through the timeless downtown neighborhoods and down by Lake Apopka. There will also be a half-mile Mini Donut Fun Run for kids 5-12 years old at approximately 9:15 am. The event will have prizes, giveaways and live music. Click here to register online through November 5 and registration is available in person on race day.
HERITAGE ACTIVITIES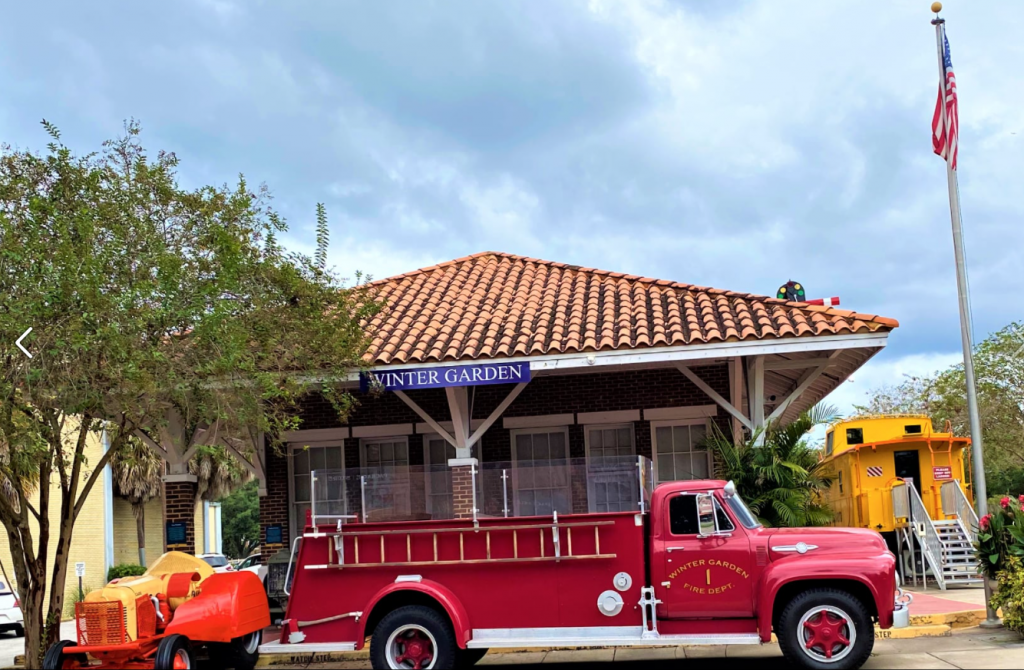 If you are a history buff or just want to learn more about Winter Garden's heritage, visit the events and exhibits taking place throughout the day at the Winter Garden Heritage Museum, Central Florida Railroad Museum, the Garden Theatre, and at City Hall.
Winter Garden Heritage Museum & Education Center
Start early with a 2-mile Winter Garden Heritage Trees Walking Tour. This guided tour will visit 56 trees in the downtown area, starting at the Winter Garden Heritage Museum at 8:30 am and ending at City Hall on Plant Street at 10:30 am.
Step inside the Heritage Museum (1 N. Main Street) for an exhibit of curated photographs and artifacts that tell the evolution of Winter Garden's theaters. Visit Heller Hall inside the Winter Garden Heritage History Research and Education Center (21 E. Plant Street) to learn about the people and places that created local history. The Museum and Education Center are open 11:00 am – 3:00 pm and always have free admission.
Central Florida Railroad Museum
More than 10,000 people annually visit this museum rich in railway history. Visit from 9:00 am – 5:00 pm during the Festival to experience special presentations by a local historian, exclusive tours, exhibits, a 51st Anniversary slide show, and a G-scale model railroad with controls available for all ages to run. The Museum (101 S. Boyd Street) is housed in a 1913 train depot and entrance is always free.
Garden Theatre
Take a video trip back in time to learn about Winter Garden's history, attractions, and year-round activities through a short film that will be played continuously from 12:00 pm – 2:00 pm at the historic Garden Theatre (160 W. Plant Street), the city's performing arts jewel. Take a break from the outdoor activities to relax in air-conditioned comfort in this beautiful showplace. Free admission.
City Hall
Once sunset hits, the history of Winter Garden will come to life in an immersive exhibit projected onto the walls of City Hall (300 W. Plant Street). Grab a nearby bench or bring a chair, and watch the evolution of the city come to life mega-size in this continuous video loop.
PARKING
Historic downtown area streets will be closed during the festival. Parking is available at the three-level Downtown Parking Garage, Sam Williams Little League Complex, Veterans Memorial Park, the public parking lot at the corner of S. Dillard Street and E. Plant Street, and a shuttle will be provided for those that park at the corner lot of Ninth Street and Plant Street. In addition, golf cart only parking will be available at the Downtown Pavilion at the conclusion of the Farmers Market. There will be limited permissible street parking. Car-pooling and utilizing transportation services are recommended. For a list of parking options, click here and visit the Parking tab.
The Winter Garden Fall Heritage & Music Festival will be held rain or shine.