Winter Garden Heritage & Music Festival Celebrates City's 120 Anniversary
January 26, 2023
Established in 1903, the City of Winter Garden celebrates its 120th Anniversary with a Heritage & Music Festival on Saturday, February 11, from 11 a.m. to 10 p.m. The FREE, daylong event includes multiple stages of live music, kids' entertainment, heritage activities, and much more.
The downtown area, with its picturesque streets and historic buildings, is a reminder of the town's rich history and serves as the perfect venue to celebrate this milestone. It is an excellent opportunity for the community to come together to enjoy great entertainment while learning about their hometown's "juicy" past. What was once a town that served as a hub for the region's agricultural industry, is now a vibrant community that continues to embrace growth while maintaining its small town charm.
The Winter Garden Heritage & Music Festival is a fun, family-friendly event that offers something for everyone. There will be 30+ live music and entertainment acts across six stages, guided history walking tours, a kids' zone area, historical exhibits and presentations, strolling performers, and more! The event will take place rain or shine on February 11.
Click here for a music schedule and a complete list of activities for the entire day.
Here's a glimpse of what to expect:
MUSIC & ENTERTAINMENT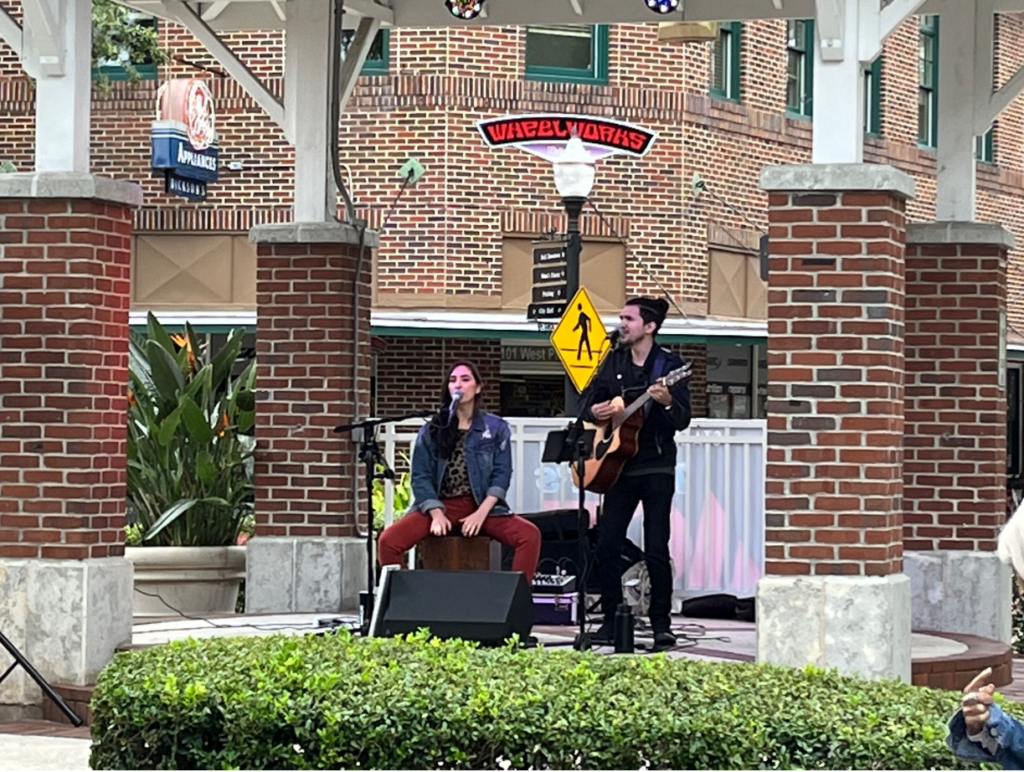 More than 30 music and entertainment acts will perform across six stages throughout downtown. Music of all varieties will start at 11 a.m. and perform continuously and simultaneously through 10 p.m. Some headliners include Selwyn Birchwood, Spazmatics, Michael Andrew & Swingerhead, L & G Live Duo, Flight Scene, and Big Ron Betts. Fun entertainment acts include LED jumpropers, as well as strolling performers (2 – 9 p.m.) providing amusement to festival guests.
ACTIVITIES
Guided History Walking Tours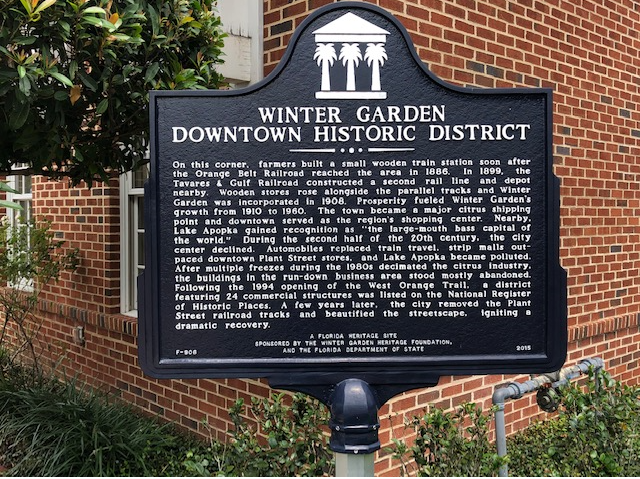 The Winter Garden Heritage Foundation will host three History Walking Tours of Downtown during the Festival. Catch the tour in front of the Winter Garden Heritage Visitors' Center (21 E. Plant St.) at 11 a.m., 12 p.m., and 1 p.m. Each tour will go along Plant Street from Woodland Avenue to Lakeview Avenue.
Heritage Exhibits & Activities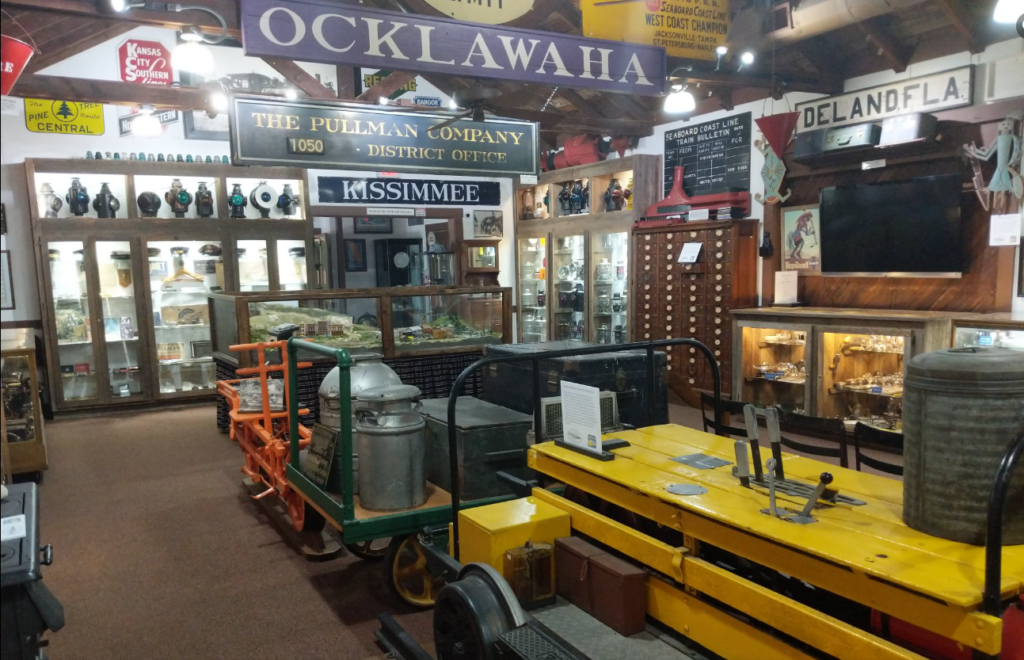 Downtown's museums and art galleries have exhibitions, artifacts, and memorabilia depicting Winter Garden and West Orange County's history. Make sure to stop by the Winter Garden Heritage Museum and its Heller Hall, the SOBO Art Gallery, City Hall Art in Public Places Gallery and the Central Florida Railroad Museum, which is also hosting a historical presentation at 1 p.m. and 2 p.m. Admission to all is always free.
In addition, there will be an Outdoor Heritage Exhibit displayed throughout downtown highlighting the history of some of the longstanding buildings.
Kids' Zone & Children's Entertainment

Hosted by the First Baptist Church of Winter Garden as they celebrate their 135th anniversary alongside the City's festivities, guests will enjoy a "Back to Future" nostalgic stage show with Doc, Marty McFly, and a DeLorean, as well as live music and special guest Blippi, a popular children's entertainer and educator. In addition, there will be 15 vintage cars from the 1920s on display, historical tours and exhibits, and a train for kids to ride.
Award-Winning Farmers Market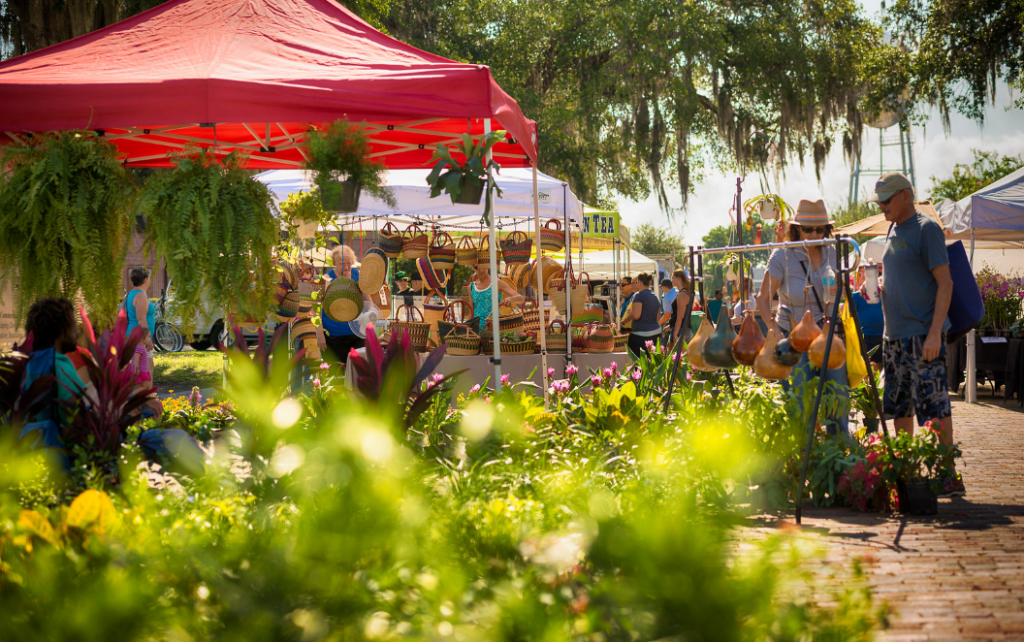 While downtown, visit the award-winning Winter Garden Farmers Market that serves as a favorite weekly meeting spot for many over the past 15 years. Open 8 a.m. – 1 p.m., be sure to stop by early for a free commemorative 120th Anniversary Tote Bag presented to the first 120 guests at the information tent at Pavilion entrance (supplies limited). Free Valentine's Day Kids Craft Making will also take place 9 a.m. to 12 p.m. at the Parking Garage Plaza.
If you are looking for a fun and educational way to spend a day, be sure to check out this amazing Festival! Hosted by the City of Winter Garden along with the Winter Garden Heritage Foundation and generous partners and sponsors.
All day and evening activities on February 11 will be held rain or shine.