Celebrate National Farmers Market Week
July 30, 2021
It is no secret that we have one of the nation's best farmers markets right here in our backyard. The Winter Garden Farmers Market has been named America's Favorite Farmers Market several times, a national award presented by the American Farmland Trust, along with being named the best farmers market in Central Florida by many local lifestyle magazines.
Every Saturday, the Winter Garden Farmers Market showcases unique local eats, fresh produce, creative local artisans, and a heartwarming amount of local pups as an added perk.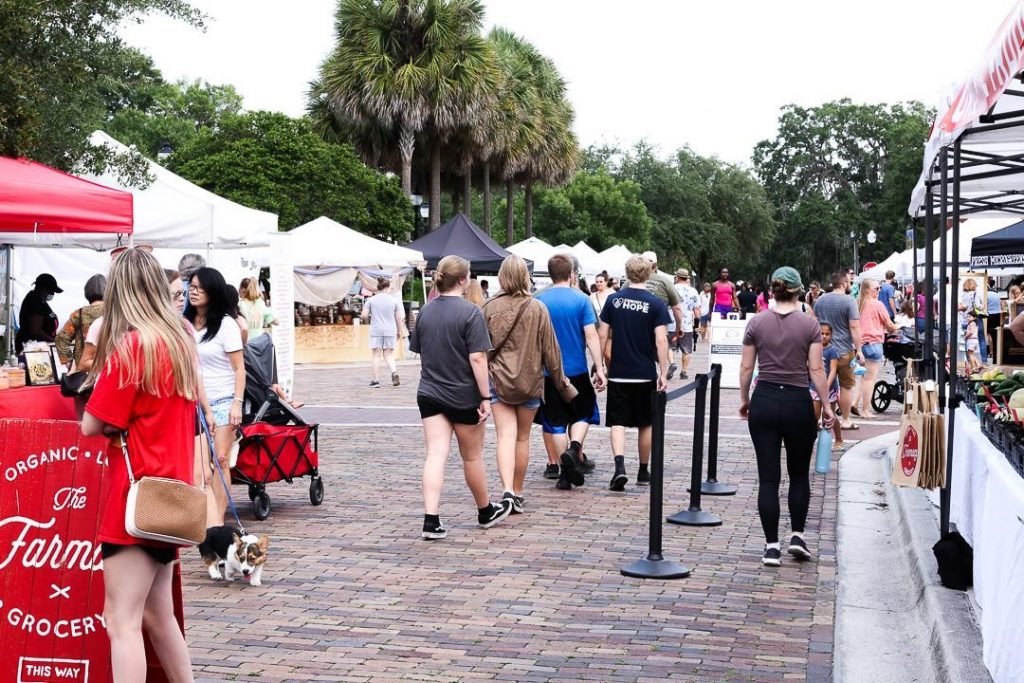 National Farmers Market Week runs from August 1 – 7, so plan on coming by on Saturday, August 7th, to see what the Farmers Market has to offer and what makes our market so unique. With nearly 100 vendors, you are bound to find what you are looking for plus a whole lot more!
If you are not a regular visitor of our local Farmers Market, we want to guide you through its offerings and the benefits it provides to the community, as well as what you can expect when you visit.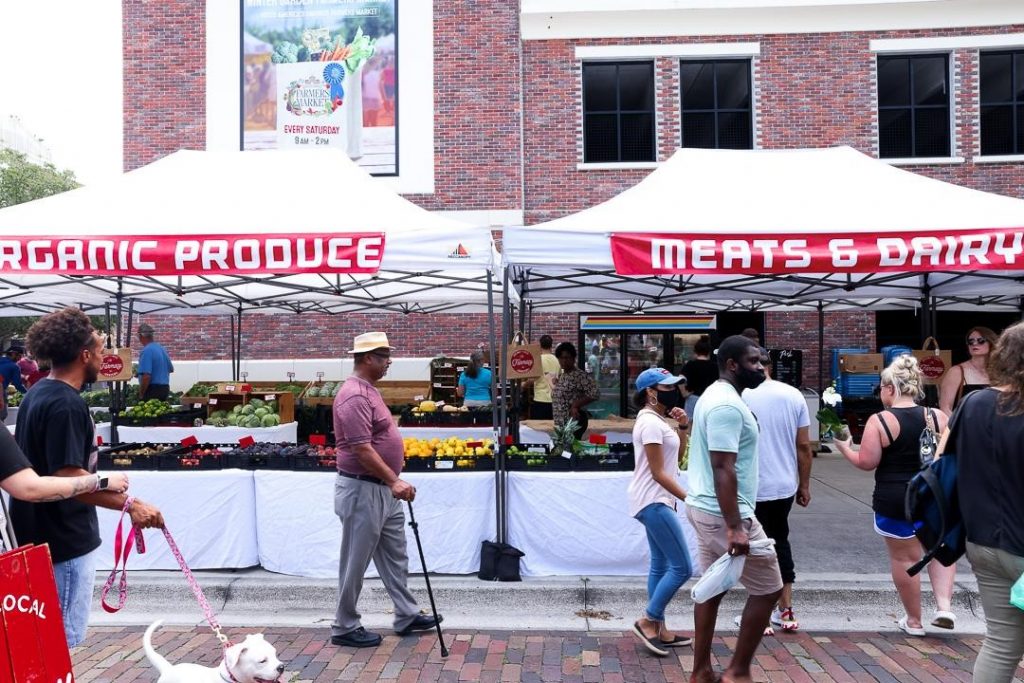 What to know before you head to the market:
The market is every Saturday from 8:00 am-1:00 pm.
It is located at the expansive Downtown Pavilion in the center of Downtown at 104 S. Lakeview Ave.
There is free parking throughout downtown Winter Garden, including the three-level adjacent parking garage at 160 S. Boyd St.
Most vendors accept cards, but bringing a little bit of cash on you is always a good idea just in case one of their systems goes down.
The Winter Garden Farmers Market now accepts EBT/SNAP helping to provide nutrition benefits to supplement the food budgets of those in need.
Hand washing and sanitizing stations are provided throughout the market.
A free Interactive Fountain is located adjacent the market providing a fun way for the kids to cool off in between browsing the market. Pack a towel and change of clothes. Restrooms at the Downtown Pavilion are convenient for a quick change.
A new park will be opening soon next to the market. The Monarch Butterfly Sculpture Park will have a massive butterfly sculpture as well as benches providing a great place to relax while enjoying your farmers market finds.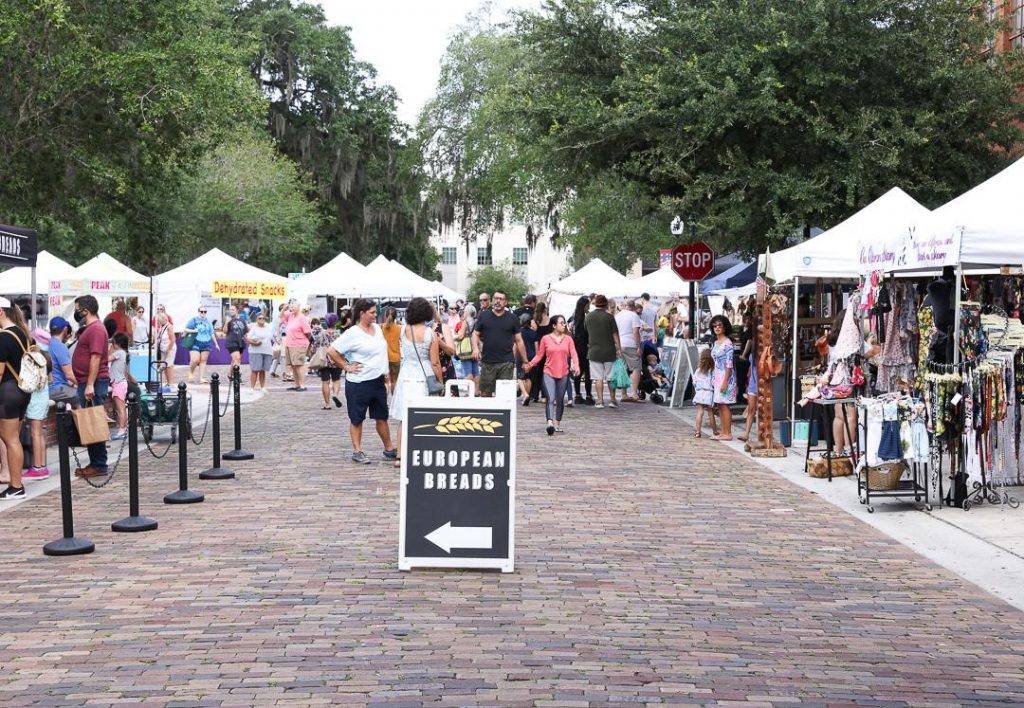 What the market has to offer:
Lots of Fresh Produce: Farmers Markets are synonyms with fresh locally grown produce, and the Winter Garden Farmers Market is no exception. More than 20 local farms sell produce and the majority is from local farms with organic offerings, and they do so with a great deal of passion and hard work. Here is a list of current produce vendors: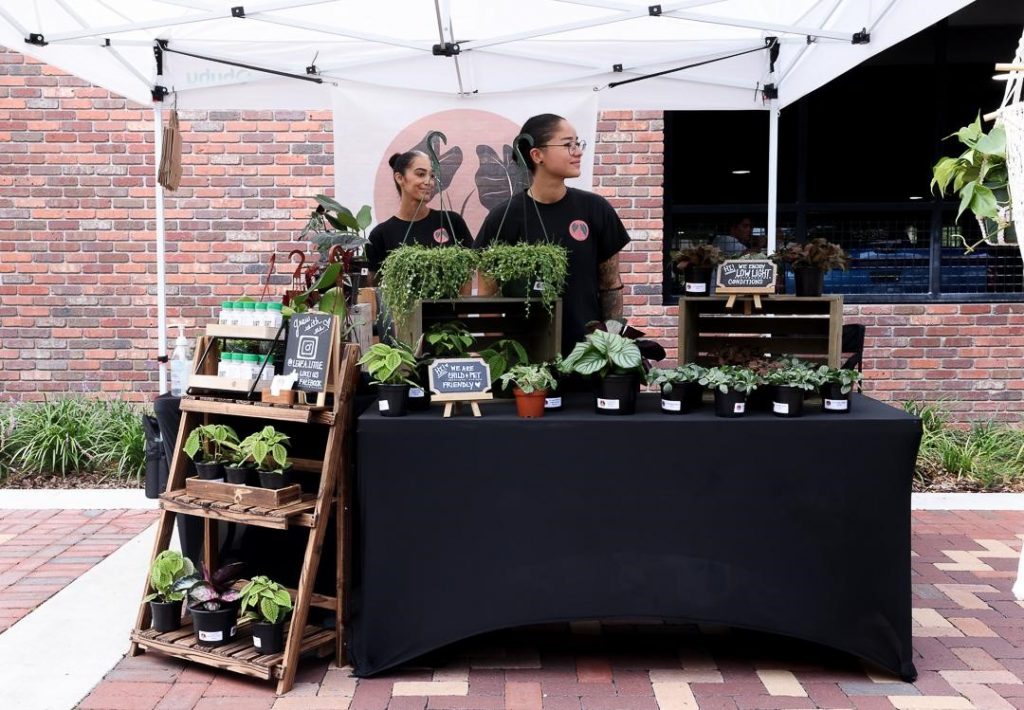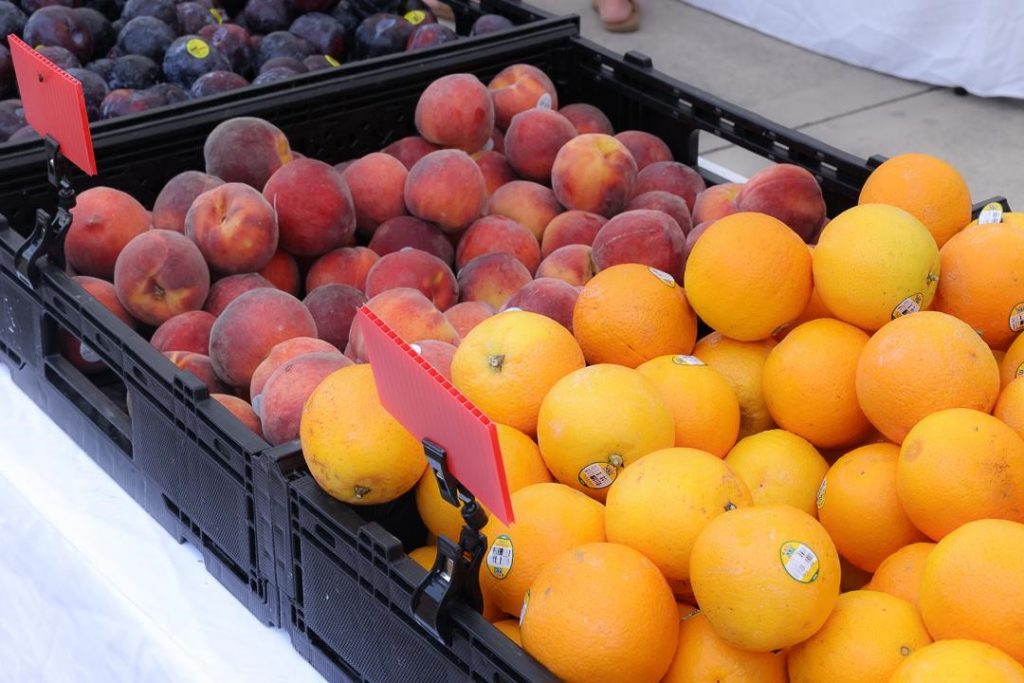 A variety of artisans will be selling homemade bread, sauces, seasonings, dips, jams, seafood/meats, desserts, and many other locally produced food items.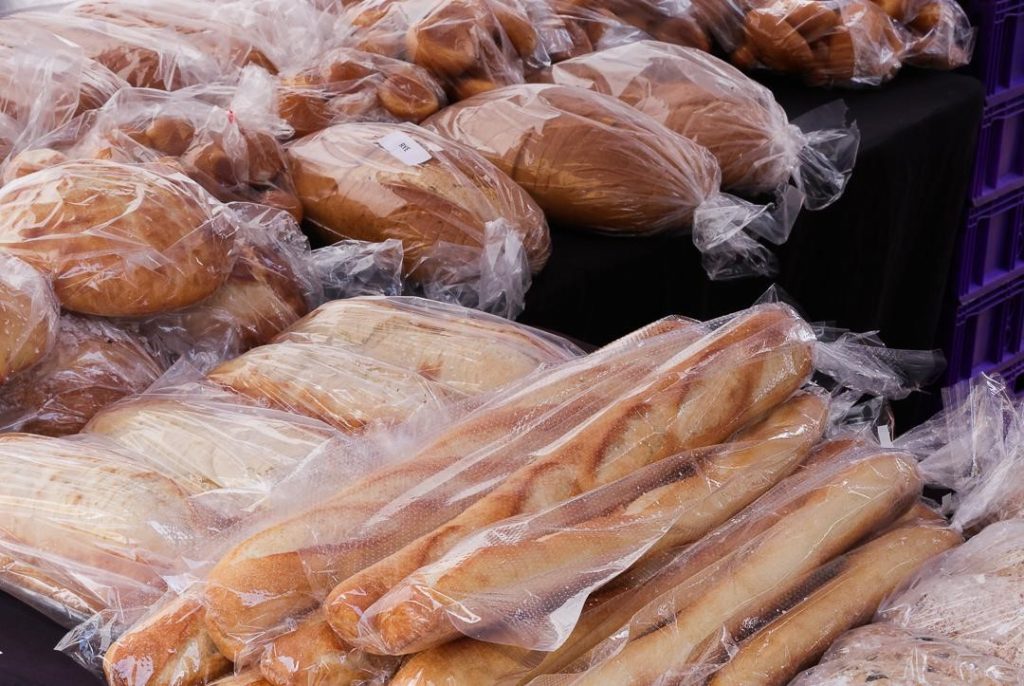 Fresh flowers and locally grown plants.
Broad range of local artwork in different mediums.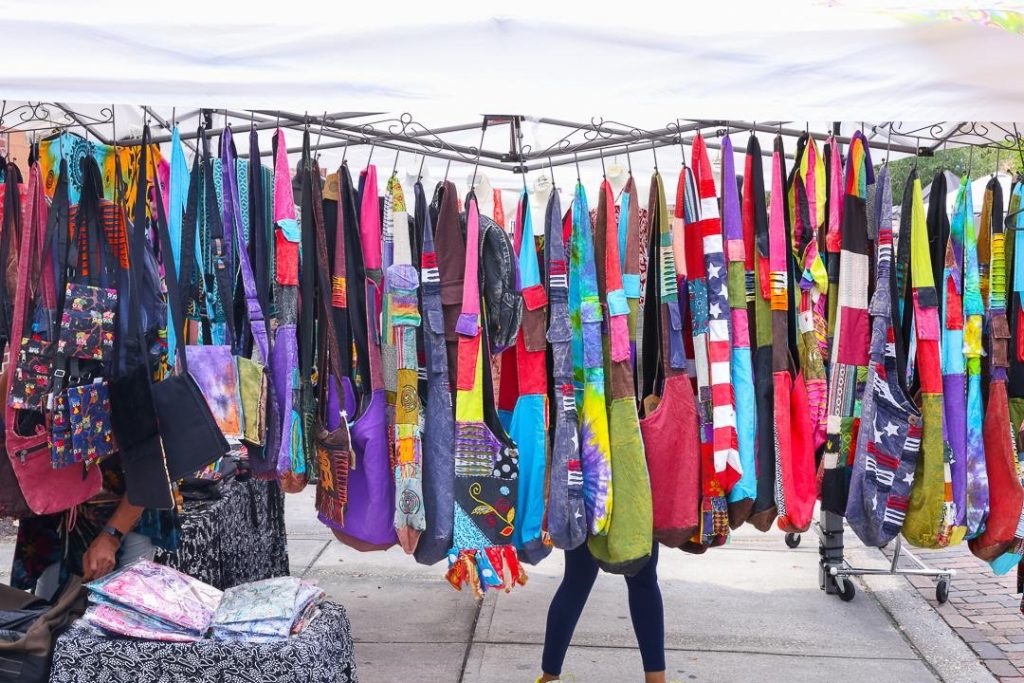 Entertainment — The market has special activities and events throughout the year, along with live music starting at 10:00 am. However, due to COVID, check the market schedule for these offerings.
You are supporting a sustainable market:
Last year, the Winter Garden Farmers Market discontinued using plastic bags, plastic cups, utensils and straws, and other single-use plastics, replacing them with biodegradable options.
You are encouraged to do your part and bring a tote bag for your items, but if you forget to bring a bag; the following will be provided:
​*Vendors will offer biodegradable bags.
*Reusable bags are sold throughout the market.
*Recycled bags are offered for $3.00 or 2 for $5 at the EBT/SNAP TENT by the Pavilion.
*Recycling trash bins are placed throughout the market for aluminum cans, glass, and plastic bottles.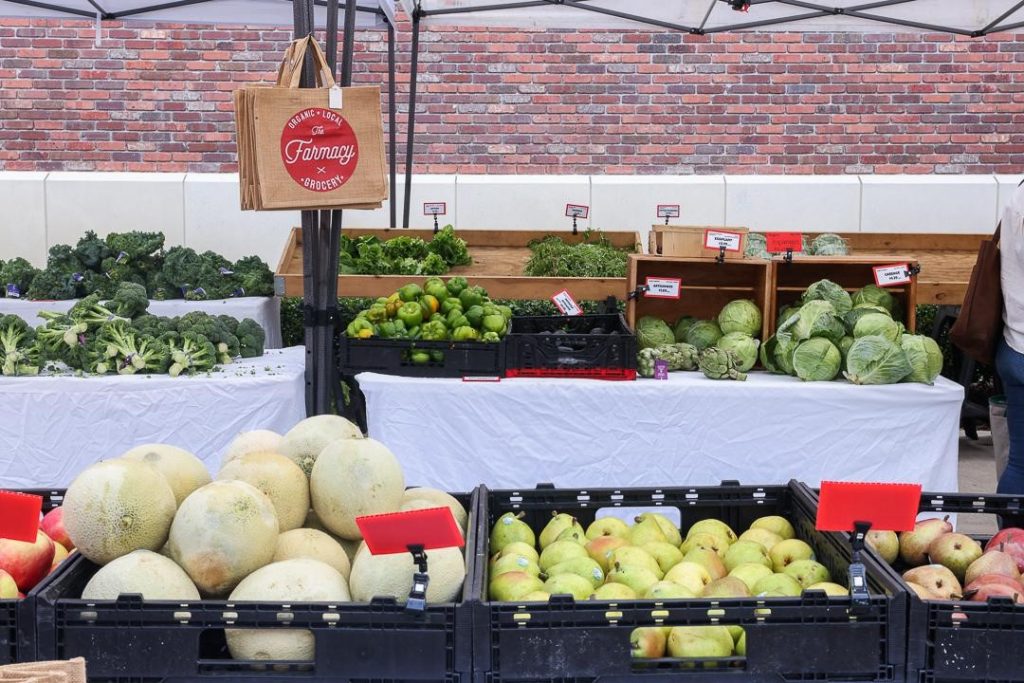 What to do after you've enjoyed the market:
If you are not a local Winter Garden resident and you make the trip to visit the Farmers Market, you will want to plan to stay the whole day and enjoy our historic downtown district. Here is a few things to do to make a fun day of it:
Shop the many locally owned boutiques and retail shops in the Historic Downtown District.
Browse local artwork at SOBO Art Gallery barely a block away from the market. There is a new art exhibit about every month and admission is free.
Spend some time on the bench swings at Centennial Plaza while being mesmerized by flowing water of the mosaic tiled renaissance fountain.
Kids can cool off at the adjacent Interactive Fountain.
Visit the Winter Garden Heritage Museum, the Central Florida Railroad Museum, the Winter Garden Heritage Foundation Visitors' Center, all of which are free and within walking distance, or one of the many sites in our National Register Historic District.
Dine at one of the many one-of-a-kind restaurants we have, from casual to upscale.
Indulge in dessert at one of the many bakeries or ice cream shops.
Take in a performance at the Garden Theatre.
End the day with a sunset view of Lake Apopka at Newton Park, just a few blocks drive away.
Benefits of a Farmers Market:
A local farmers market serves as a local gathering place to buy hyper-local items that you cannot typically find in other retail stores.
You will find local, fresh, healthy, flavorful, and nutrient-dense foods at the market.
The market provides retail options for local farmers to sell their products and, in turn, encourages local farmers.
It supports the local economy and a healthy lifestyle.
It brings the community together and provides a central gathering place.
It strengthens our downtown by bringing customers and visitors every Saturday.
Supporting local farmers markets is a way to keep small farms viable. So please show your appreciation to our beloved Winter Garden Farmers Market during Farmers Market Week and throughout the entire year.