Top 10 Kid-Friendly Things to Do this Summer in Downtown Winter Garden
July 21, 2021
Summer is in full swing in downtown Winter Garden. Just 20 minutes from Orlando, Downtown Winter Garden has become a summer bucket list destination for many locals looking to explore beyond their own neighborhoods. In addition to an award-winning Farmers Market and unique mom and pop shops, downtown Winter Garden is also kid-friendly for all ages.
1. Make a Splash at the Downtown Interactive Fountain
Don't have a pool? No problem! The Downtown Interactive Fountain is the perfect place to let your kids have a bit of safe fun in the sun. This interactive fountain will keep them mesmerized for hours. There are bathrooms and an open pavilion located nearby, making this a seamless place for a quick change before you head to another downtown spot. The interactive fountain is located in the center of downtown Winter Garden at 104 S. Lakeview Avenue.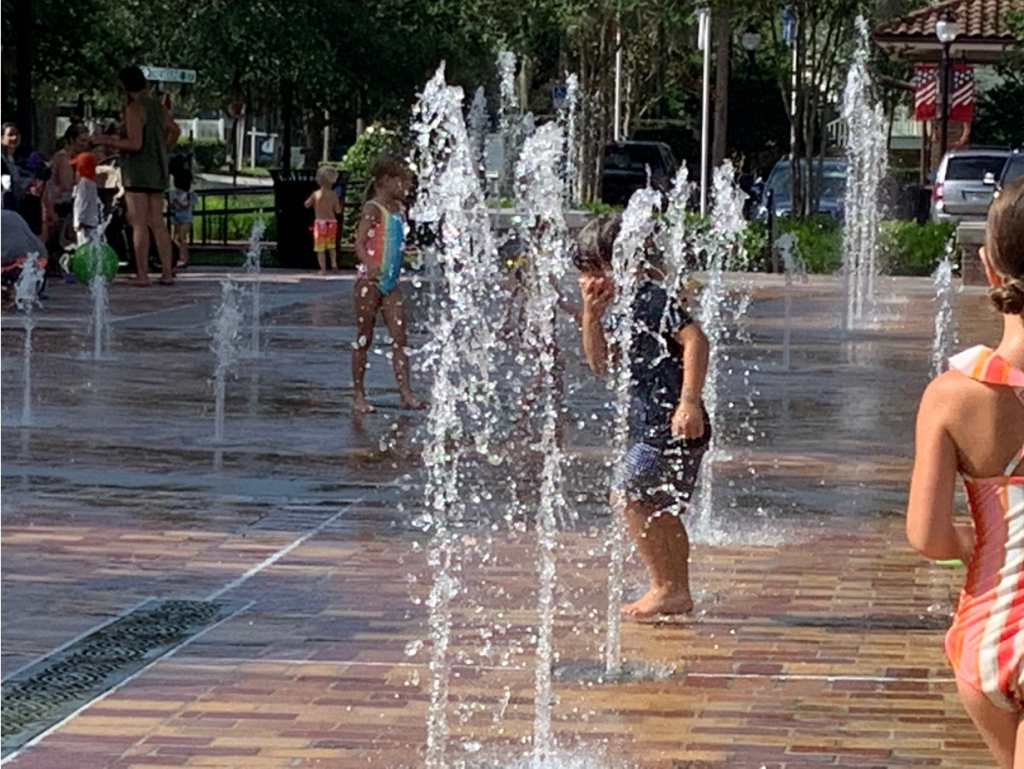 Known as the City's "outdoor living room," no invitation is needed to grab a seat — on a swing or bench – to unwind beneath colorful flowers, lush greenery, and a picturesque mosaic-tiled fountain. For the child that prefers quieter surroundings or for a quick respite, this area is a nice balance of surrounding downtown Winter Garden bustle nestled in a quaint area listening to the fountain while you swing. Bring a book and a camera and make some memories here with a family photo opt. This summer, you will be able to enjoy live music on Fridays on the Plaza from 7 – 9 PM. Bring the kiddos and let them dance their hearts out.
3. Get Back to Nature
Another tranquil option just a short drive from downtown is Newton Park. Located at the shore of Lake Apopka, the breathtaking scenery of birds, wildlife and fauna provide a great place for fresh air and to take a break from the usual hustle and bustle. Pack a fishing pole to see what you can catch from the boardwalk. Grab a to-go lunch from a downtown eatery for a ready-made picnic at the tables provided or come at dinnertime to catch the most amazing sunsets. Additional amenities include a playground, a shaded gazebo, restrooms, and a boat ramp.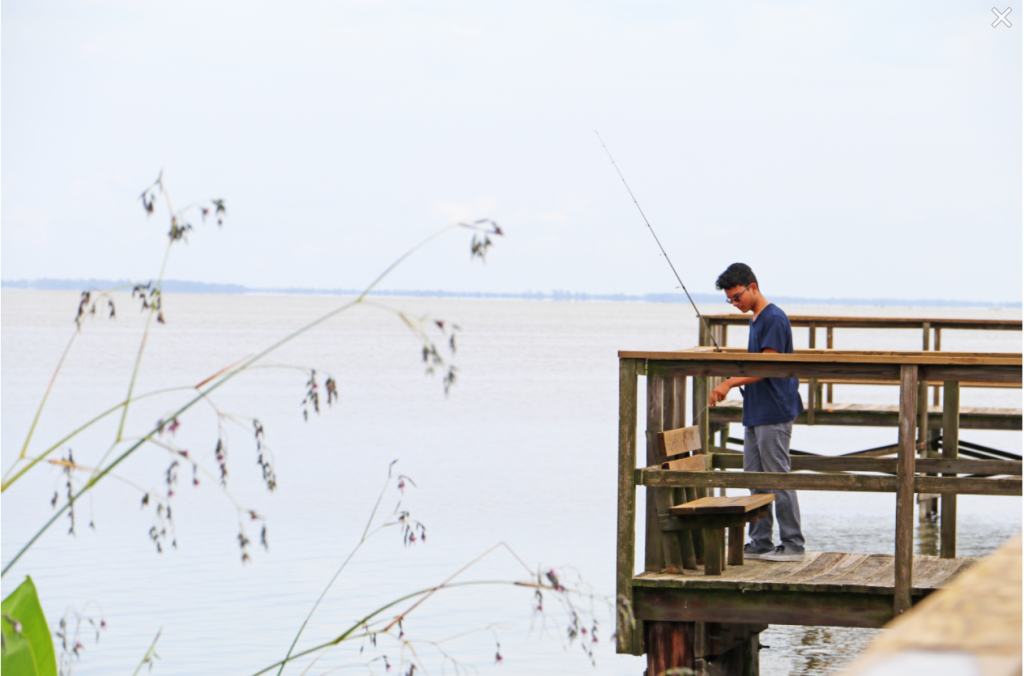 4. Visit the Railroad Museum
Does one of your kids have a train obsession? The Central Florida Railroad Museum located in downtown Winter Garden would make a great summer field trip. Admission is free to explore this 100-year-old depot that once played an integral part in the City of Winter Garden's history. The museum is open Tuesday – Saturday and is kid-friendly with a mesmerizing model train display, a hands-on train activity table, and an authentic train bell to ring.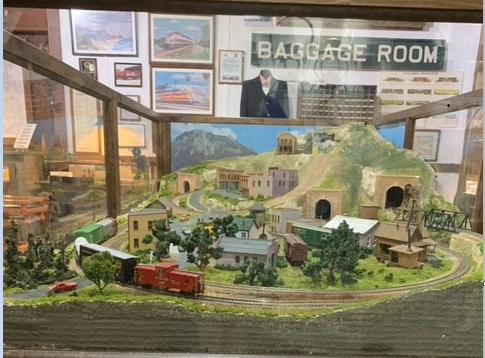 5. Bike or Skate on the West Orange Trail
The West Orange Trail spans 22.6 miles that stretches right down the center of downtown Winter Garden. While the whole trail might be too long to be kid-friendly, you can break it into sections to enjoy the ride without overworking you or your kids. Start at the Killarney Station, which takes you through Oakland, where you will find a nature preserve. The preserve is a perfect kid-friendly pit stop, and you will also find a butterfly garden! Just under five miles later, you will end up in historic downtown Winter Garden ready for a cool down.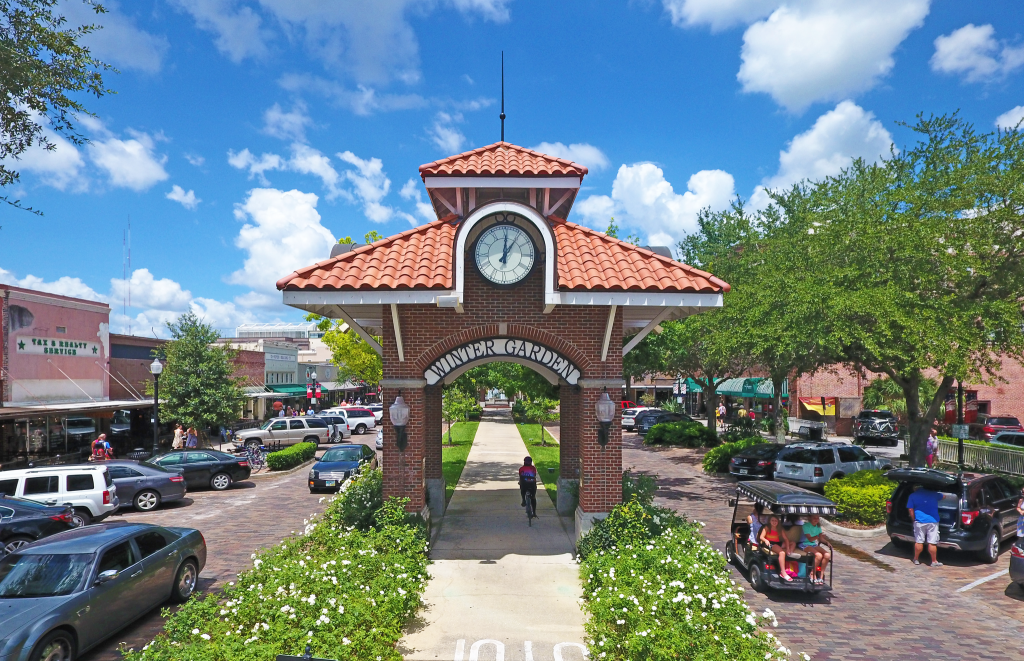 6. Find Kids' Favorite Foods All in One Place
Surely, you will be looking for lunch after your bike ride and adventures. Downtown Winter Garden has everything to even please picky eaters including hot dogs, pizza, chicken fingers, and macaroni and cheese. At Harrell's Hot Dogs + Cold Cones, kids can choose from a wide selection of fun toppings such a mac 'n cheese and bacon for their all-beef hot dogs to create a lunch masterpiece. Winter Garden Pizza Company sells pizza by the slice if a whole pie is too much. Fat Mike's Hot Chicken offers southern fried chicken fingers that can be ordered without the heat. A number of kid-friendly eateries can be found under one roof at Plant Street Market including Mac'd Out for macaroni and cheese lovers, Michael's Ali Coal Fired Pizza, as well as great places to grab a snack such as Nosh for gourmet popcorn, Sir Benji's Donuts for mini or full size donuts, and Paleteria Original for popsicles. What's more, plentiful outdoor umbrella dining tables throughout downtown provide the perfect place to eat while drying off from the interactive fountain.
7. Make Memories in Front of the Kid-Friendly Murals
Don't forget to make memories of your summer adventures that will stick with you for a lifetime. A great way to capture these moments is in front of our colorful murals. You'll find a vibrant mural of a hummingbird and flowers located at 49. S. Main Street on the northern wall of Doxology painted by Cecilia Lueza Paints. You'll also find the now iconic Orange Tree mural painted by artist PJ Svejda on S. Boyd Street, just off of Plant Street.
8. Hang Out in the Cozy Kids' Corner of Writer's Block Bookstore
Whether your child loves to read or if you are looking for captivating books to maintain their reading skills during the summer break, be sure to bring them over to Writer's Block Bookstore, Winter Garden's independent bookstore, where they can visit the kids' section tucked in the back. The kids' area is a warm and inviting space where they will find a new favorite book that will take them on a completely new adventure in their imagination. The store also sells a collection of games that are fun to play at home and convenient to take on road trips. Looking for even more summer reads, then stop by the Winter Garden Library, a branch of the Orange County Library System, located just up the road. It is open six days a week for checking out books and offers virtual events as well as a reading program for kids this summer.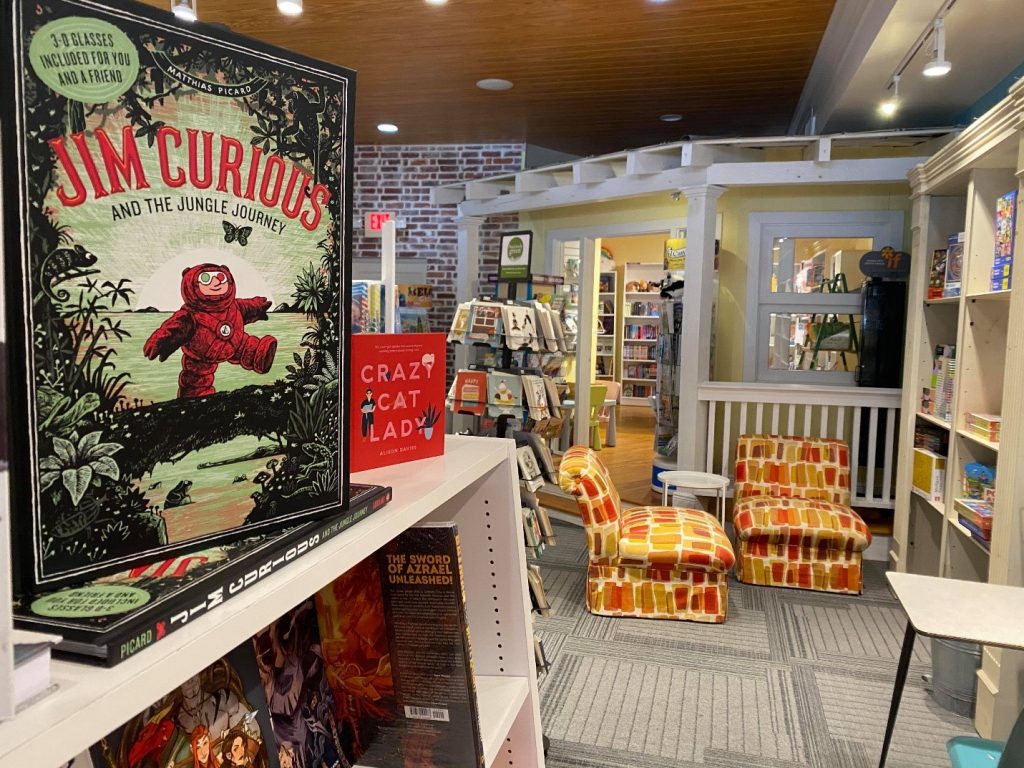 9. Go Back in Time at an Old School Soda Shop at Scoops Old Fashioned Ice Cream Store
Nothing is friendlier than ice cream. Over at Scoops Old Fashioned Ice Cream, your kids can get the sweet cool down they will be begging for while getting a glimpse of the historic Winter Garden area. The vintage setting of Scoops showcases the nostalgic ice cream parlor of days past. They serve cones, floats, and other favorites in quaint surroundings. The good old-fashioned treats coupled with the retro vibe perfectly fit downtown's small-town charm that your kids will remember for years to come. Additional places that over frosty treats to cool down are Rita's Italian Ice & Frozen Custard, Harrell's Hot Dogs & Cold Cones, Way Chocolate & Coffee, David Ramirez Chocolates, BurgerFi, and Paleteria Original.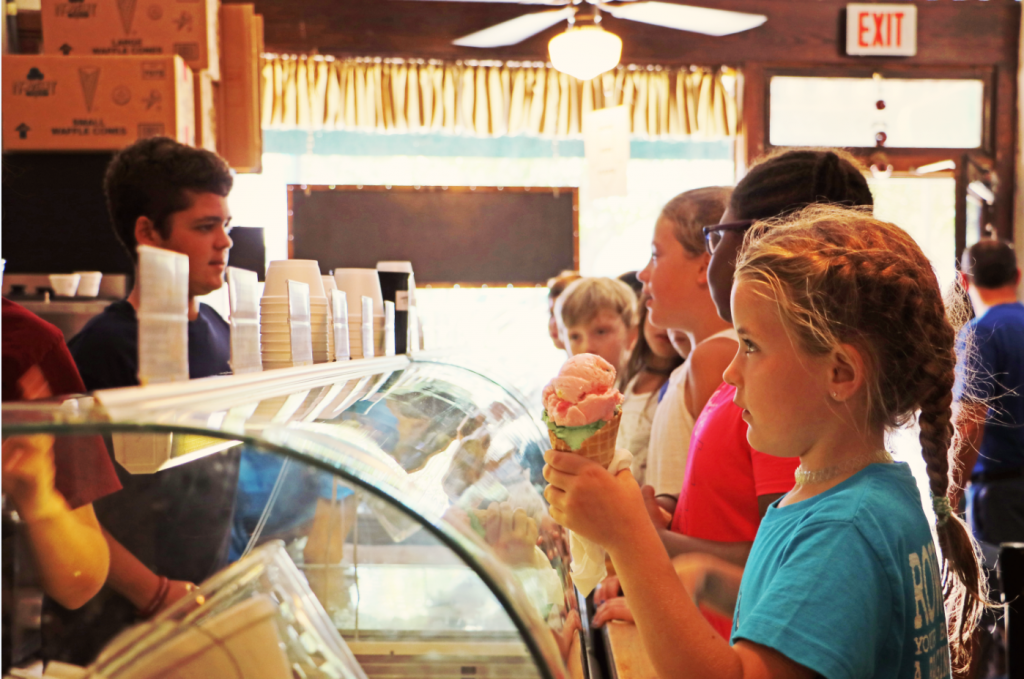 10. Top the Day Off with Dessert To Go
Finish the day with some special treats to take home from a variety of bakeries and chocolate shops in downtown Winter Garden. Eyes will light up when seeing the immense variety of chocolates for sale at Way Chocolate & Coffee and David Ramirez Chocolates. The cupcake bar at Sweet Dee's Cupcakery and Custom Cakes allows kids to create a one-of-a-kind masterpiece. First, select the cake base, then comes the filling, icing, and a variety of toppings, and finish it off with your choice of drizzle flavor. For those with dietary restrictions, The Bulk Pantry has a great selection of freshly baked cakes and cookies to grab and go. Be sure to stop by Rosallie Le French Café for specialty pastries because mom and dad deserve a treat too!